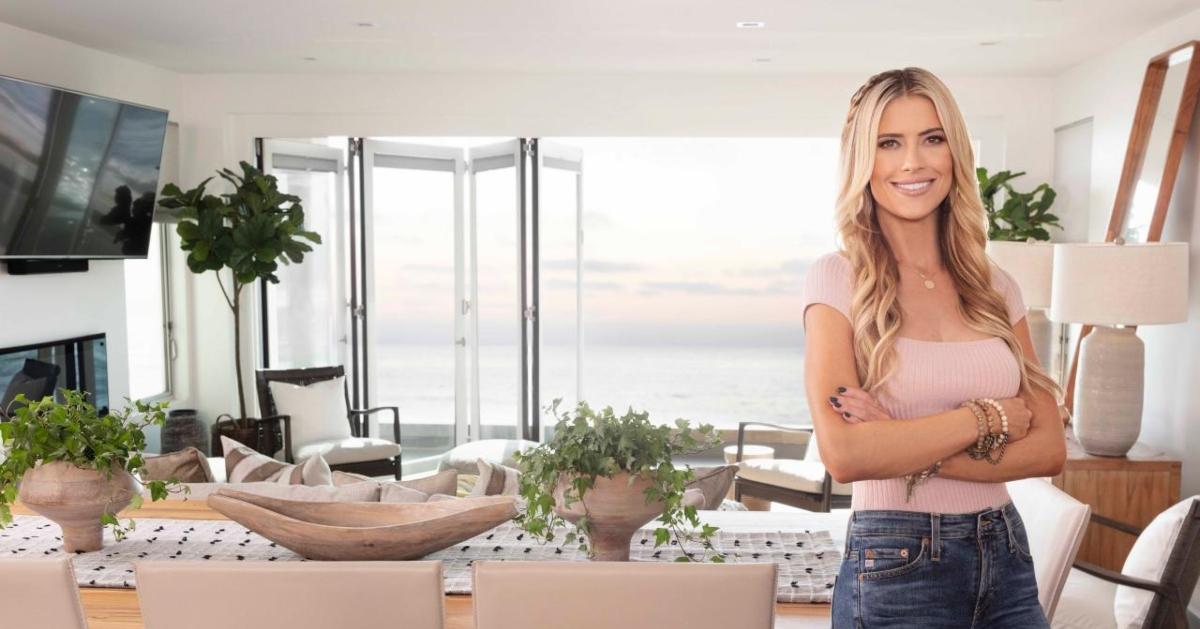 Is Christina Hall Sick? The 'Christina on the Coast' Star Opens Up About Her Health Struggles
This is probably an unpopular opinion, but there is truly nothing better than watching a home renovation show. Curling up with a glass of red wine and watching some HGTV is our collective happy place.
We're specifically partial to Flip or Flop or Christina on the Coast, so we're obviously big Christina Hall fans over here. Given that, it has been sad to see the news that Christina has been down with an illness for quite some time. What's been going on?
Article continues below advertisement
Does Christina Hall have an illness? The 'Christina on the Coast' star reveals a host of health issues.
Ahead of the holidays, Christina Hall took to Instagram about a week ago to let us know that she hasn't been feeling well. In a video posted on Dec. 17, Christina went into more details of what has been going on with her.
The caption reads:
"Been super exhausted lately so on a kick to get back into my body. I've had some unexplained health stuff for years and now I'm considering the thought that this could be Breast implant related... Some of my issues include: Inflammation, autoimmune issues (Hashimoto's disease, PCOS, Raynaud's syndrome), unexplained skin rashes, joint and muscle pain, dry eyes, GI issues, SIBO, acid reflux, brain fog, hormone imbalances, swollen lymph nodes and adrenal fatigue. I test positive for ANA. I'm gluten free and mostly dairy free. I had all my under-eye filler dissolved as it was causing an inflammatory reaction as well. For now, just working on detoxing and positive mindset."
Article continues below advertisement
On Dec. 22, Christina had another update. After going through tests at WAM, a holistic and alternative medicine center, it was found out that Christina has mercury and lead poisoning. The Instagram story that was posted that day reads: "My scan said I have mercury and lead poisoning. Most likely from all the gross houses I've been in (the bad flips) and I have small intestine bacteria overgrowth. So we are first detoxing all of this through herbs and IVs and then see how I feel and tackle implants."
Article continues below advertisement
On Dec. 29, Christina wrote on Instagram that she was back at WAM, this time with her new husband, Josh Hall. Christina and Josh (who is also a realtor) were getting IV treatments and spent time in the hyperbaric chamber. WAM's website says that the hyperbaric chamber combines "pressure and high-dose oxygen" and "hyperoxygenates the body, brain, and its tissues." This type of therapy enhances "the functions of the body" and "studies have shown this shortens recovery time from injury, promotes anti-aging, increases collagen production, and much more."
Christina also added that HBOT, or hyperbaric oxygen therapy, "reduces inflammation, boosts immune system, and "improves sleep," just to name a few benefits.
So glad that you're finally starting to get some answer to your health questions, Christina. We hope you feel better soon! Here's to a happy and healthy new year!
Make sure to watch new episodes of Christina on the Coast every Thursday at 8 p.m. ET on HGTV.