Does Cheryl Burke Have Beef With 'DWTS'? A Rundown of the Drama
Pro dancer Cheryl Burke competed on 'DWTS' for 26 seasons. But since leaving the show, there appears to be some bad blood between her and ABC.
The Gist:
Pro dancer Cheryl Burke left Dancing With the Stars in 2022 after competing for 26 seasons.
In September 2023, Cheryl started her own podcast where she discusses DWTS.
ABC did not invite Cheryl back to appear on a tribute episode in October 2023 that honored the late judge Len Goodman, surprising fans.
Article continues below advertisement
In November 2022, professional dancer Cheryl Burke announced over Instagram that she was leaving Dancing With the Stars after nearly 17 years. At the time, Season 31 was in session and she and her dance partner at the time, meteorologist Sam Champion, had already been eliminated the month before. However, Cheryl returned for the Season 31 finale to officially say her goodbyes. All was well, or so we thought.
In September 2023, DWTS returned for Season 32 and ABC chose not to invite Cheryl to appear on a special tribute episode honoring the late head judge Len Goodman. This threw fans for a loop as a handful of past pro dancers were invited back. What's going on between Cheryl and DWTS? We unpack the drama below.
Article continues below advertisement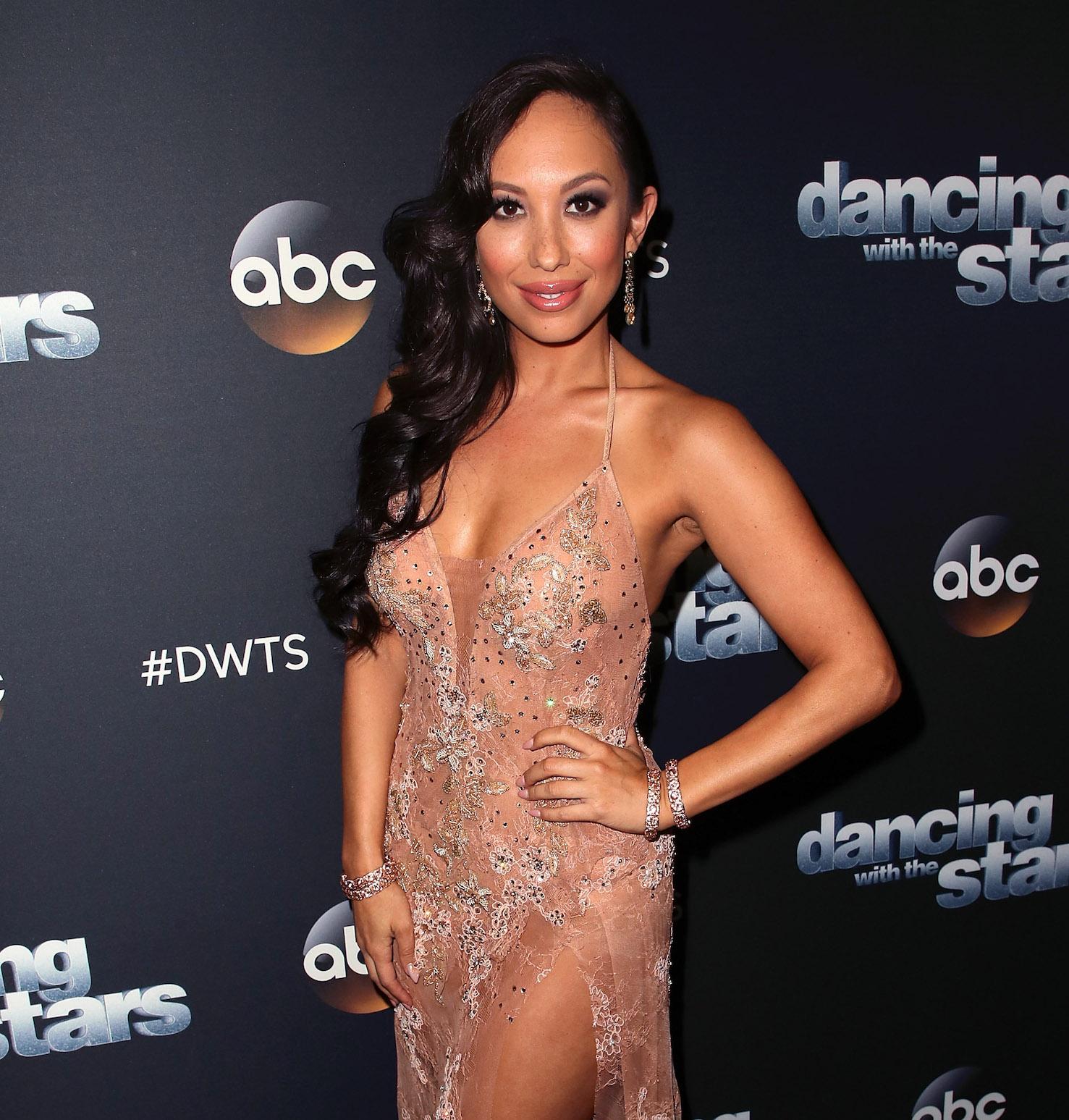 What's going on between Cheryl and 'DWTS'? ABC snubs her of Len Goodman tribute invite after she launched her own podcast.
In September 2023, Cheryl launched her podcast Sex, Lies, and Spray Tans where she discusses "all the secrets, the behind-the-scenes arguments and the affairs, the flings, the flirting and the fighting" she witnessed during her 26-season run on DWTS.
Article continues below advertisement
Within just a few episodes, it seems that the podcast had put a bad taste in the mouths of those associated with DWTS. Already, Cheryl has criticized the show for its plan to air while the SAG-AFTRA writers' strike was still in effect. She also shed light on the fact that she was heavily fat-shamed by one of the show's pro dancers in the early days of her career.
When DWTS announced that the Oct. 24, 2023 episode would be a tribute to Len Goodman, fans expected to see Cheryl there as she was one of the OG pro dancers. But apparently, ABC did not feel the same.
Article continues below advertisement
Ahead of the episode, Cheryl wrote on Threads: "For those of you asking if I'll be a part of Len Goodman's tribute next week on DWTS, unfortunately, I wasn't invited. However, I'll be there in spirit and can't wait to cheer my former colleagues on! Sending love and light to everyone."
Article continues below advertisement
In the comment section, fans were shocked that she didn't make the guest list. "That's insane! @cherylburke You are an original company member! I'm so sorry they've chosen to treat you this way," wrote one fan.
Another said: "The blatant disrespect is absurd. I'm sorry they don't respect you, queen."
But besides not getting invited to appear on the tribute episode, Cheryl shared on an episode of her podcast that a pro dancer from DWTS, who she did not name, "came" at her for starting the podcast. "The people who are coming at me are obviously assuming that this is me bad-mouthing the show. I'm not disparaging [DWTS]," she explained.
Article continues below advertisement
'DWTS' fans seem to think that Cheryl deserves this treatment.
In a Reddit post about the drama between Cheryl and the show, users seemed to agree that Cheryl was wrong to talk about the show negatively and needed to cool off.
"Cheryl is going all scorched earth on her podcast about the show. She's been doing interviews, stirring up old behind the scenes drama about previous host firings, dancers not being asked back, bad mouthing people in production, [and] still whining about her and Juan Pablo being eliminated," wrote one user.
Article continues below advertisement
They continued: "I am living for the tea, but when you talk about a former employer the way she has been you can't be surprised when you're not asked back."
Another user alleged that Cheryl acted very entitled behind the scenes, "pitched hissy fits when she didn't get the partners she thought she deserved," and seemingly thought she deserved a judging spot after Len left the show.
Cheryl has yet to comment on her relationship with ABC or why she wasn't invited back. During the tribute episode honoring Len, Cheryl shared a video on social media highlighting Len and his impact on her career.