Is Rylee Arnold Really Dating Harry Jowsey? Here's What We Know
Influencer and dancer Rylee Arnold is rumored to be dating a reality TV star, but he's not the only man in Rylee's life. See her dating history here.
The Gist:
The love life of professional dancer Rylee Arnold has been under the microscope as of late.
In September 2023, it was announced that she would be competing on Dancing With the Stars with reality star Harry Jowsey.
Fans began speculating that Rylee is dating Harry, but is she?
Article continues below advertisement
We first met Rylee Arnold in 2019 when she was a young teen and appeared on Dancing With the Stars: Juniors with Blackish star Miles Brown. The younger sister of pro dancer Lindsay Arnold, Rylee was following in sister's footsteps (or should I say dance steps?). In the years since, Rylee has blossomed into a popular internet personality and landed herself on the DWTS stage again for Season 32, where she has been teamed up with Australian reality TV star Harry Jowsey from Too Hot to Handle fame.
Now a mature woman, many folks are taking an interest in Rylee's personal life. Is she dating anyone? Like perhaps her dance partner Harry? We've got the details below.
Article continues below advertisement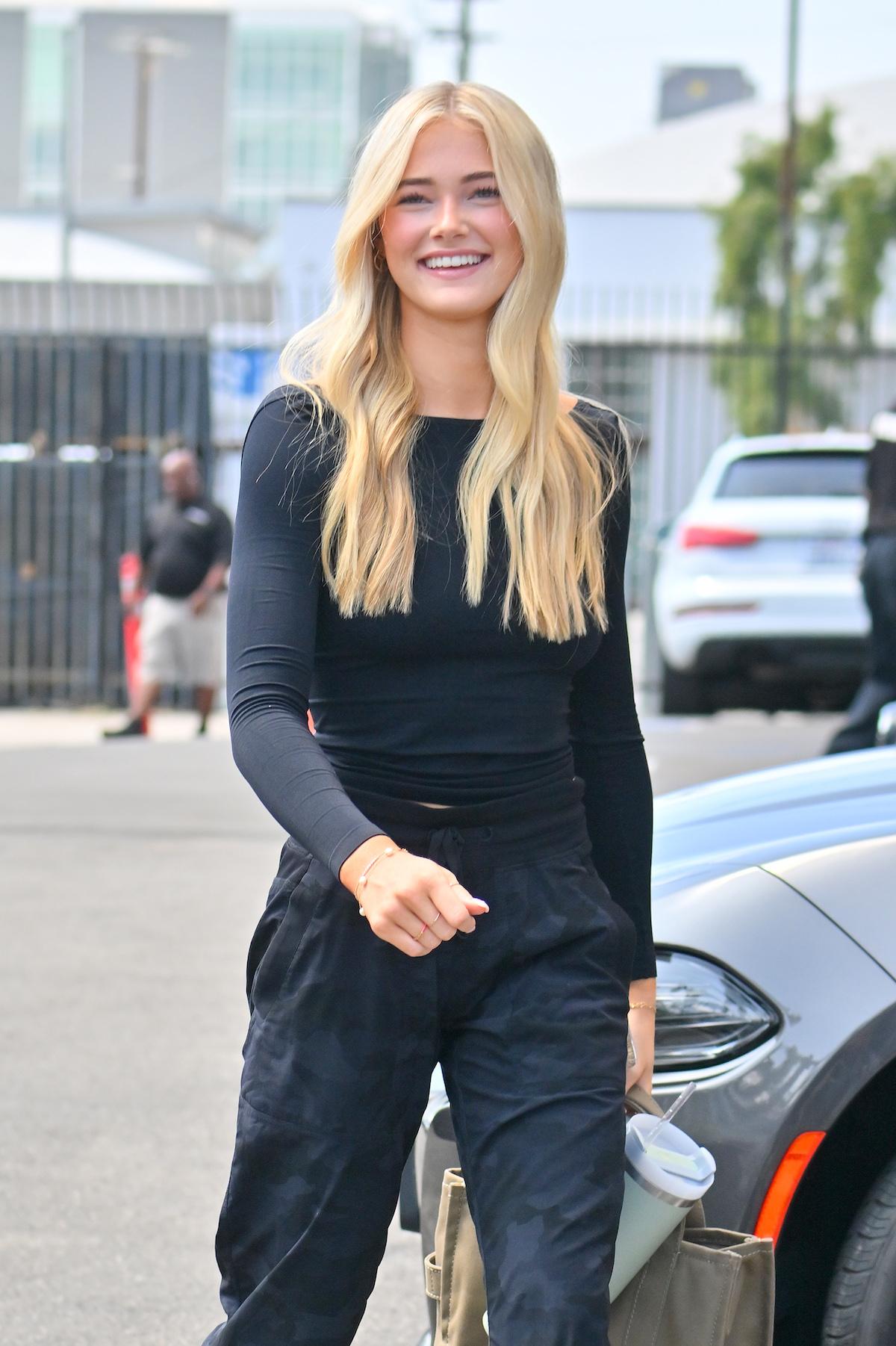 Is Rylee Arnold dating anyone?
Rylee had a serious boyfriend in high school named Truman Burningham. However, he graduated a year before her and left to go on a mission (presumably a Mormon mission) while she was a senior in high school. During that time, Rylie went to prom and other school dances with other boys, but she wasn't actually believed to be dating any of them. She graduated high school in May 2023.
Article continues below advertisement
In a TikTok video believed to be from May 2023, she explained what their relationship status was. "I still love Truman. My boyfriend Truman is on a mission for two years. So before that mission, we decided that for those two years, I could date around. And if he comes back from his mission and wants to date around, he can too," Rylee explained.
Article continues below advertisement
She continued to note that they never agreed to marry when he gets back and are now engaged. "We're just living life and we're going to see if our pasts cross after his mission."
Truman is believed to return back from his mission in either June or July 2024.
Article continues below advertisement
There are rumors swirling that Rylee Arnold and Harry Jowsey are dating.
In September 2023, Rylee announced that she was joining the cast of DWTS Season 32 as a pro dancer and had been teamed up with Harry. After seeing their chemistry on stage, many fans began speculating that she and Harry were an item.
Article continues below advertisement
Article continues below advertisement
Given that Rylee is currently unattached from Truman, there is a chance that she may be dating Harry. However, given that Rylee is Mormon, Harry may not be the best partner for her. Harry is 8 years older than her and previously appeared on the first season of Netflix's Too Hot to Handle, a reality show where hot singles must live in a villa together and refrain from having sex in order to win money. The show was a challenge for Harry, to say the least.
Neither Rylee nor Harry have confirmed they're in a relationship. However, Harry did tell People: "We're trying our best to focus on the dance, and whatever happens, happens. We're just enjoying being together."
DWTS host Julianne Hough also referred to them as "lovebirds" on air.