Chip and Joanna Gaines Say Claims of Homophobia and Racism Are 'So Far From Who We Are'
Chip and Joanna Gaines' church and a pastor with anti-gay beliefs had the 'Fixer Upper' stars assuring fans that they're not homophobic or anti-LGBTQ.
In 2016, Chip and Joanna Gaines' church became a PR nightmare for the couple when reporters discovered that their pastor had preached anti-gay beliefs. And four and a half years later, Chip and Joanna's political donation to his sister put the Fixer Upper duo in the middle of a debate about critical race theory.
Article continues below advertisement
And only recently have the Gaines responded to claims that they're homophobic or racist. "That's the stuff that keeps me up," Joanna said in an interview with The Hollywood Reporter this July.
Read on for more about the controversies…
A pastor at Chip and Joanna Gaines' church espoused anti-gay beliefs.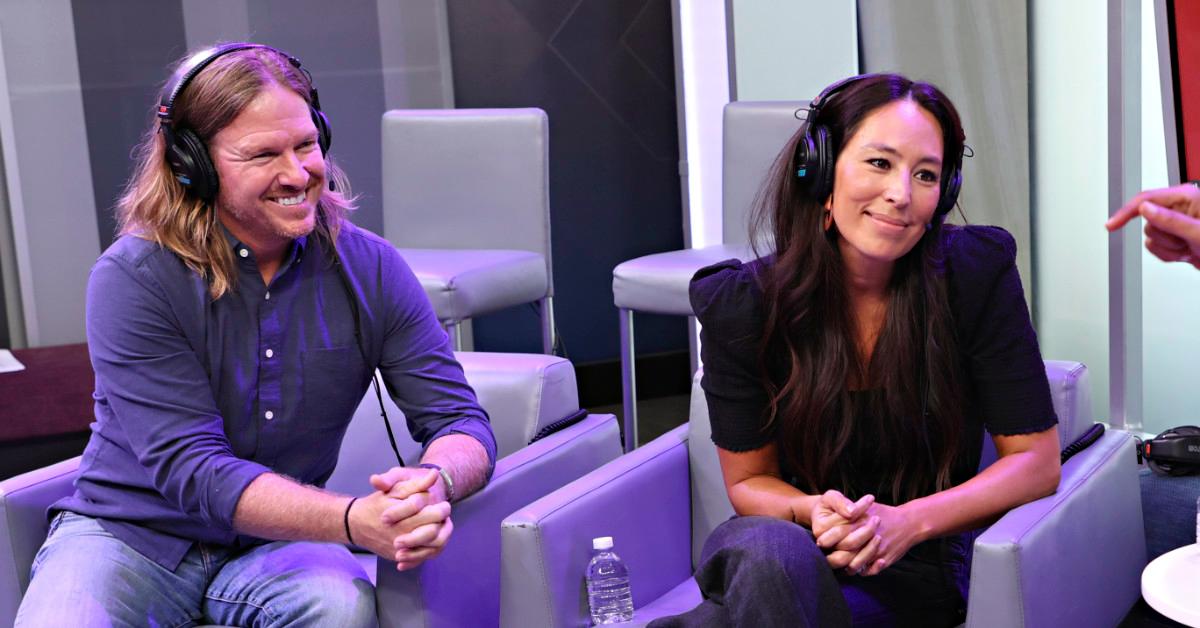 In November 2016, BuzzFeed News reported that the Gaines were attending the nondenominational, evangelical megachurch Antioch Community Church, where a pastor named Jimmy Seibert had been criticizing same-sex marriage and promoting gay conversion.
That connection and the Gaines' silence on the topic churned up controversy for the couple, especially when media journalists realized that there hadn't been a same-sex couple featured on Fixer Upper at the time, per Vox.
Article continues below advertisement
In a blog post in January 2017, however, Chip said that he and Joanna pull for everyone, regardless of sexual orientation and other differences.
"Joanna and I have personal convictions. One of them is this: we care about you for the simple fact that you are a person, our neighbor on planet earth. It's not about what color your skin is, how much money you have in the bank, your political affiliation, sexual orientation, gender, nationality or faith," he wrote. "That's all fascinating, but it cannot add or take away from the reality that we're already pulling for you."
Joanna said that shies away from religion.
This March, Joanna and Chip talked to Oprah Winfrey about religion and faith on the talk show host's Super Soul TV show and podcast this March.
"With the idea of religion, I shy away from that," Joanna said at the time. "My relationship with God, it's like no one else's," the 42-year-old explained. "God is so creative that I can't impose [that] my belief and my relationship that I have with him should be like Chip's or should be like yours. He shows up in beautiful unique ways for all of us."
Article continues below advertisement
For his part, Chip explained that he has spiritual moments through chopping firewood or doing demo work when he's feeling emotional. "And I think God meets me in those very childlike, very natural, very simple ways," he added.
The couple's recent political donation also churned controversy.
Chip and Joanna avoid talking about politics, but this May, The Dallas Morning News reported that the couple had donated $1,000 to the campaign of Chip's sister, Shannon Braun, who was running for a local school board. Braun's opposition to critical race theory sparked claims of racism for Chip and Joanna, as the newspaper later reported.
In the couple's THR interview this July, Joanna alluded to that negative attention, saying, "Sometimes I'm like, 'Can I just make a statement?' The accusations that get thrown at you, like you're a racist or you don't like people in the LGBTQ community, that's the stuff that really eats my lunch — because it's so far from who we really are. That's the stuff that keeps me up."