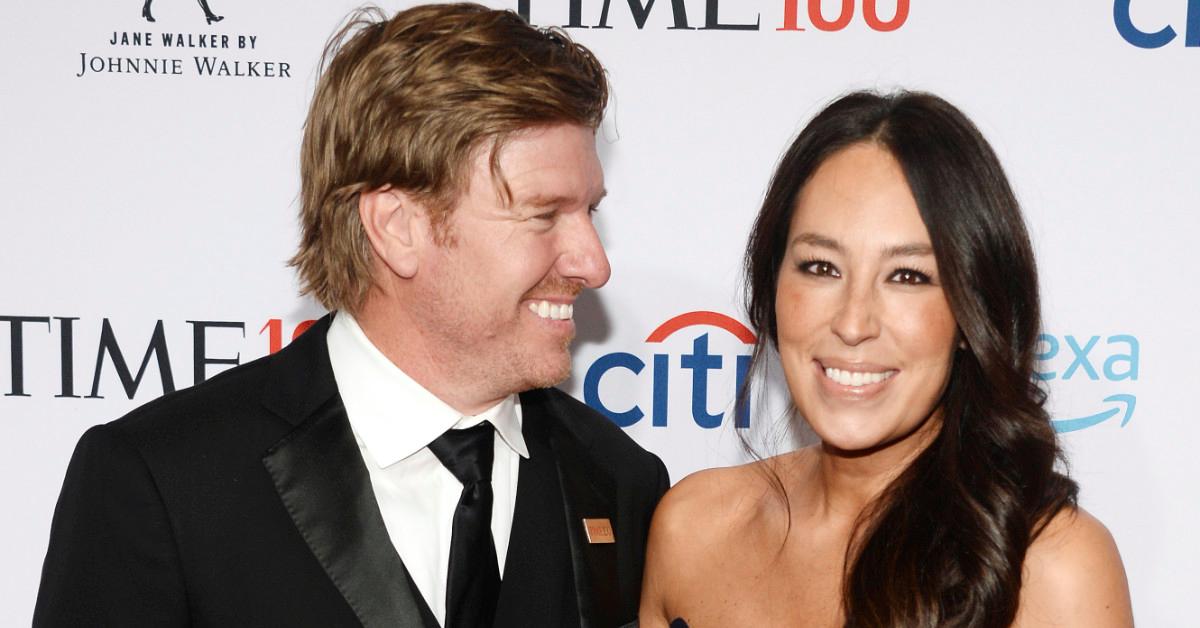 Joanna Gaines Shows Off Natural Hair on Instagram as She Prepares to "Tame This Mane"
TV star Joanna Gaines showed off her natural hair on Instagram on Thursday, May 6, revealing just how much work goes into getting camera-ready.
"It takes about 1.5 hours to tame this mane," the Fixer Upper: Welcome Home co-host wrote in her Instagram Stories, as she posted a photo of her voluminous and frizzy hair. "And since it's a reveal day, I'm going to fix 'er up."
Article continues below advertisement
Joanna has posted Instagram photos of her natural hair texture before. In November, she gave fans a glimpse of another unkempt hairstyle as she recreated a childhood portrait, missing tooth and all. "Not much has changed, and I'll probably regret this photo, but it's worth saying again, kids… The world needs who you were made to be!" she wrote at the time, captioning the cute side-by-side pics.
Article continues below advertisement
Joanna has shared her beauty routine with fans.
Wondering how Joanna gets so photogenic? Well, she has detailed her beauty regimen a few times over the years. In a 2016 blog post on her Magnolia website, for example, she listed her makeup essentials and said that she was a one-woman glam squad.
"The great thing about Fixer Upper is that I'm able to do my own hair and makeup on the go," Joanna wrote on the blog. "This is actually my choice, and I don't really love to have a team of people swarming me to touch up my blush and 'shine spots.' So, I just carry around a pretty basic little bag of makeup to get me through the longer filming days."
Article continues below advertisement
Joanna also told HGTV Magazine that she saves time in the morning by showering at night. "At night I shower and dry my hair, so in the morning I only have to curl it," she explained.
And in a 2016 Instagram post, Joanna revealed that her husband, Chip Gaines, "loves" to pluck out her gray hairs. ("I know, not good, but sometimes you just gotta do it," she added.)
Article continues below advertisement
One viewer previously accused Joanna of wearing hair extensions
In January, a viewer posted a wild conspiracy theory to Reddit, claiming that Joanna wore hair extensions for her new cooking show, Magnolia Table With Joanna Gaines.
"Tonight, Discovery+ and Food Network, along with other stations, aired the Magnolia Table preview," that Redditor began. Personally, I loved her as a designer. I felt like that was her passion in life. She had good designs, and the show felt so genuine. She wasn't overly dressed up. Chip and the kids were always involved."
And then came the critiques: "Flash forward to this cooking show, and it's terrible. … It seems like she doesn't know what she's doing. It's honestly a hot mess. And it seems so in-genuine [sic]. She had in hair extensions and a face full of makeup, which is fine, but it just doesn't seem to fit with their original theme of hard-working, down-home folks. It's as if she's attempting to be the next Martha Stewart."
Perhaps Joanna's new Instagram post has this viewer reconsidering!