Chipotle Serves "Sour Cream Soup" to Customer Who Asked for Extra in Viral TikTok
A TikToker went viral after showing the "insane" amount of sour cream that was placed on her meal after asking for extra at Chipotle.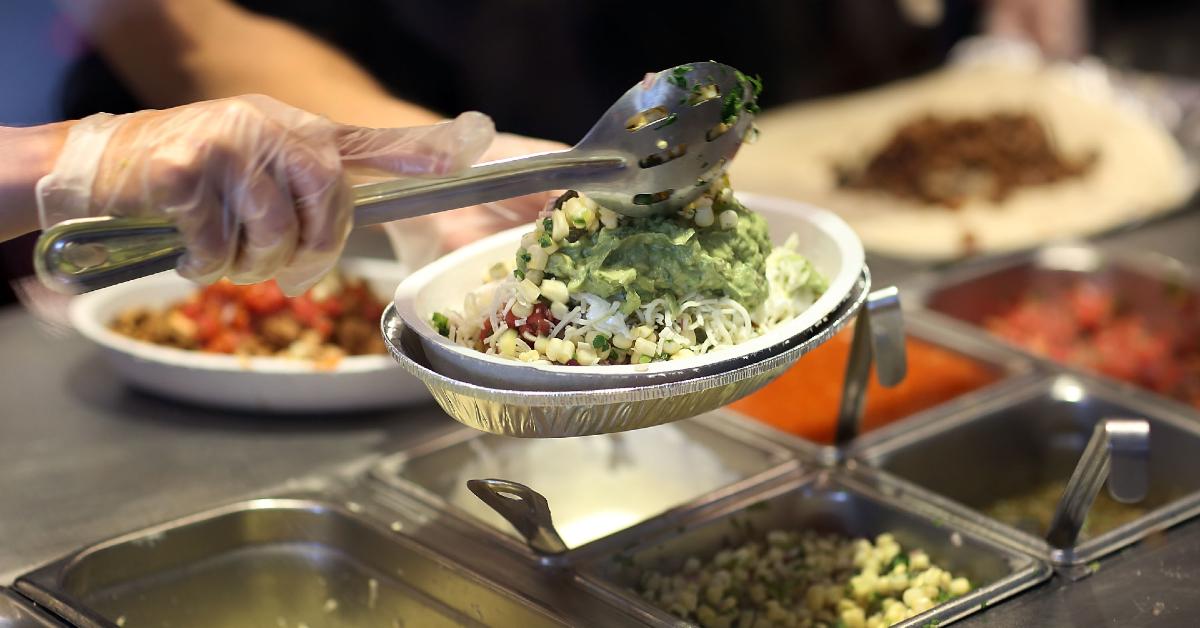 Article continues below advertisement
This had throngs of people slamming the franchise as being too expensive, with some warning the brand that they've lost customers for life and that they would be out of business soon if they kept the up-charging tomfoolery going.
However, it seems like whatever the brand is doing is working: because they've been logging in gross profit increases as a result.
And while there are a number of folks who've gone viral on various social media platforms decrying what Chipotle charges, a recent post from a TikToker who goes by Tee (@_tiaramaria) is gaining traction for a different reason. Tee said that she asked the Chipotle she visited for extra Sour Cream in her order and she ended up getting way more than she expected.
Article continues below advertisement
In a caption for the now-trending video, Tee writes "I said extra sour cream, I didn't say make it a soup" and in the clip itself she uncovers her food order to reveal a meal that is positively inundated with sour cream.
Article continues below advertisement

"Sour cream soup is crazy" a text overlay on the clip reads. In addition to ire towards its pricing structures, Chipotle customers have also complained about the portions of the meals that they're paying more than ever for.
Article continues below advertisement

Article continues below advertisement

According to various community posts on sites like Reddit, however, many speculate that the root of folks' ordering woes boil down to the way in which they are placing their orders. There are some recurring Chipotle patrons who suggest that customers always order inside of a location, as they will not only get more food than they would if they placed an order online, but they'll get the correct items/meal configuration that they asked for.
Article continues below advertisement

And then there are those who say that ordering online is almost always more expensive than actually ordering inside of a store.
Reddit user @cm2k16 says that they've noted pricing disparities online versus in-store, writing:
"Noticed this when I went to order Chipotle today. For example:
Chipotle app: Chicken $8.20 Steak $9.70 Carnitas $8.75
In-store: Chicken $7.00 Steak $8.00 Carnitas $7.50"
Article continues below advertisement

They continued: "Note this price difference is for both delivery AND pickup. Although the pick up prices only saw a difference of about $0.50-$0.75 difference.
Assuming this is to cover the fees Chipotle pays DoprDash for the delivery fees, etc."
Article continues below advertisement

TikTokers who saw Tee's post couldn't believe the amount of sour cream that she received in her order, writing that whoever prepared it must have put that much sour cream as a joke.
Article continues below advertisement

However, there were others who professed their love for the dairy-based topping, stating that the amount placed on Tee's meal was how much they expect to get whenever they ask for extra sour cream themselves.