'SNL' Alum Chris Redd Reportedly Dating Kenan Thompson's Ex — and Fans Have a Lot of Thoughts
Chris Redd and Kenan Thompson worked together on 'SNL' and 'Kenan.' But, Chris's dating life could affect their friendship moving forward.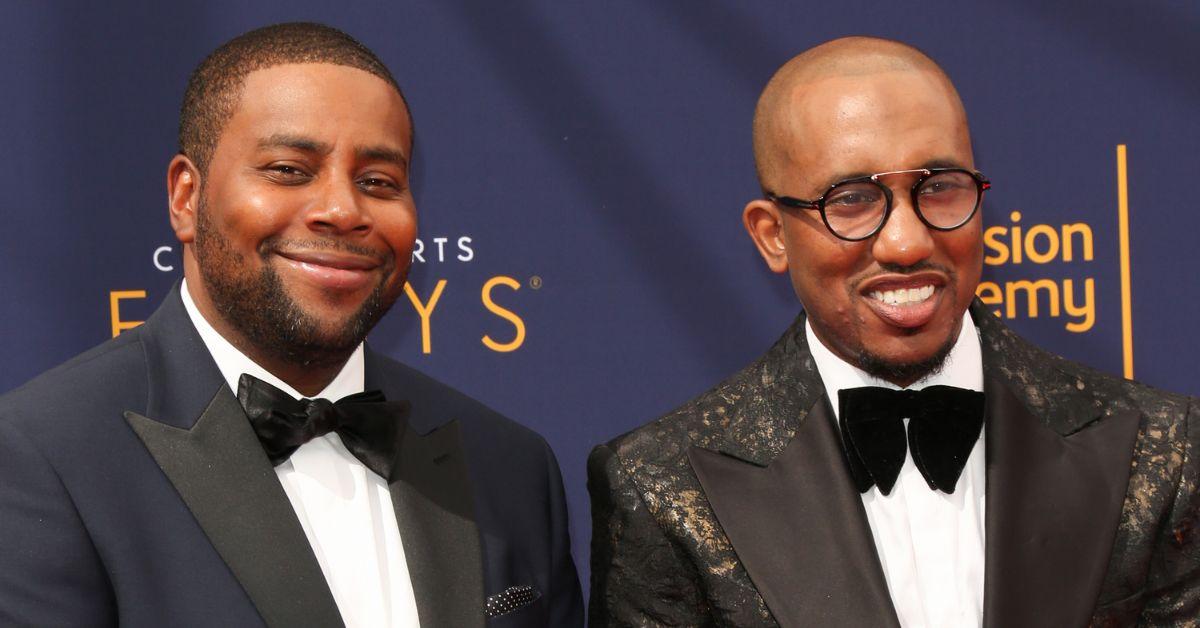 Comedians and actors Kenan Thompson and Chris Redd met on the set of Saturday Night Live. Chris, best known for his stand-up comedy and films like Fat Camp and Scare Me, joined the sketch comedy powerhouse in September 2017. Kenan, who rose to fame on Nickelodeon with his shows All That and Kenan & Kel, booked SNL in 2003 and became the longest-running cast member in 2022.
Article continues below advertisement
Kenan and Chris developed a positive professional and personal relationship on SNL. Many fans recall seeing the duo in several sketches together over the years. Chris also co-starred in Kenan's self-titled NBC sitcom about being a widower and raising his children.
While most already knew Kenan and Chris have a shared passion and skill set for comedy, Chris recently proved they have more than their jobs in common. Let's take a look at Chris Redd's dating life below!
Article continues below advertisement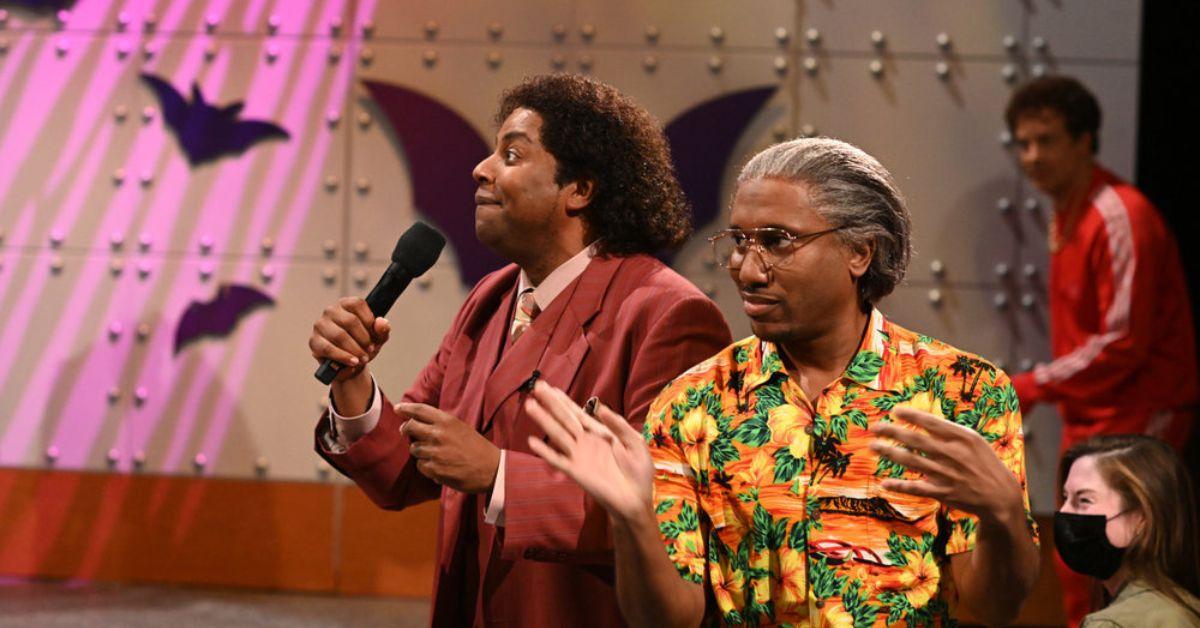 Who is Chris Redd dating?
Chris has stayed out of the gossip news for most of his career. However, that changed when TMZ discovered who the comedian was dating in 2022. According to the outlet, Chris is dating Kenan's estranged wife, Christina Evangeline.
Article continues below advertisement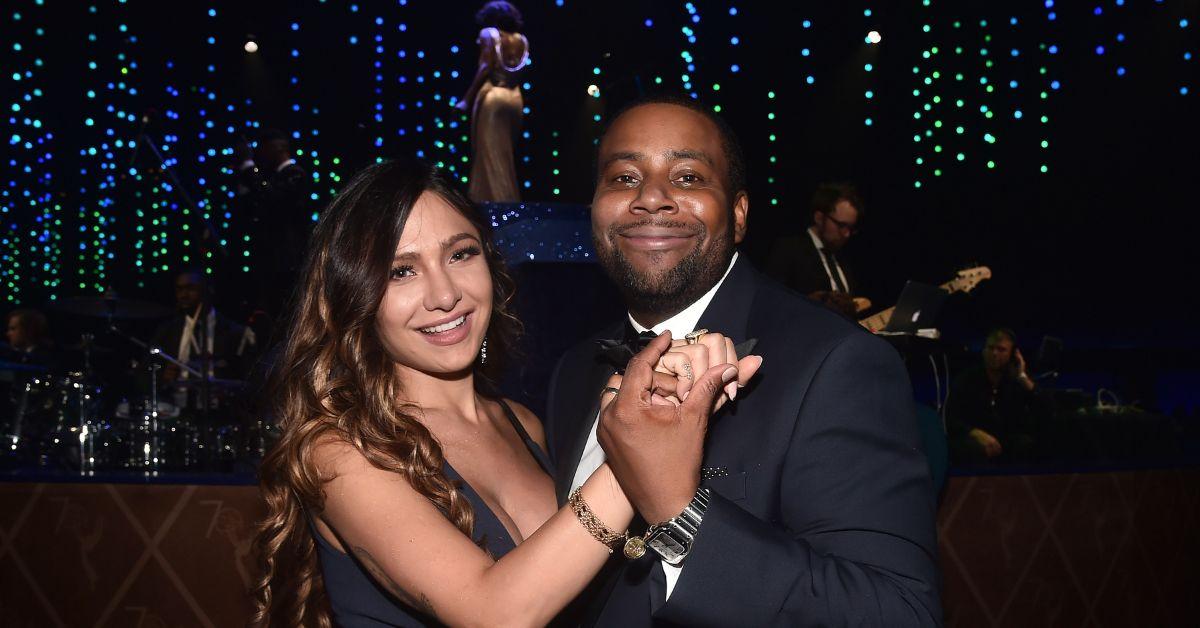 Christina and Kenan quietly separated in 2021 after 10 years of marriage. After their split, the model and Chris began seeing each other within the past year. Since then, they've reportedly grown closer. In September 2022, TMZ spotted Chris and Christina enjoying what looked like a vacation.
Article continues below advertisement
The photo showed the pair posing beside each other while outside a resort. Christina wore a brown bikini and cover-up, and Chris sported a multi-color shirt, yellow shorts, and hat.
Article continues below advertisement
Did Kenan Thompson get Chris Redd fired from 'SNL' for dating his ex?
Chris and Christina's dating news shocked and enraged many SNL fans. Many felt the comedian's actions were "scumbag" behavior due to their professional relationship and friendship. Additionally, other users claimed Chris's relationship resulted in his getting "fired" from SNL.
Article continues below advertisement
Chris announced in September 2022 that he was leaving the show after five seasons. Although the confirmation came after he and Christina were spotted together, some SNL viewers believe Kenan, who has more seniority on the show, demanded he and Chris not work on the show any longer.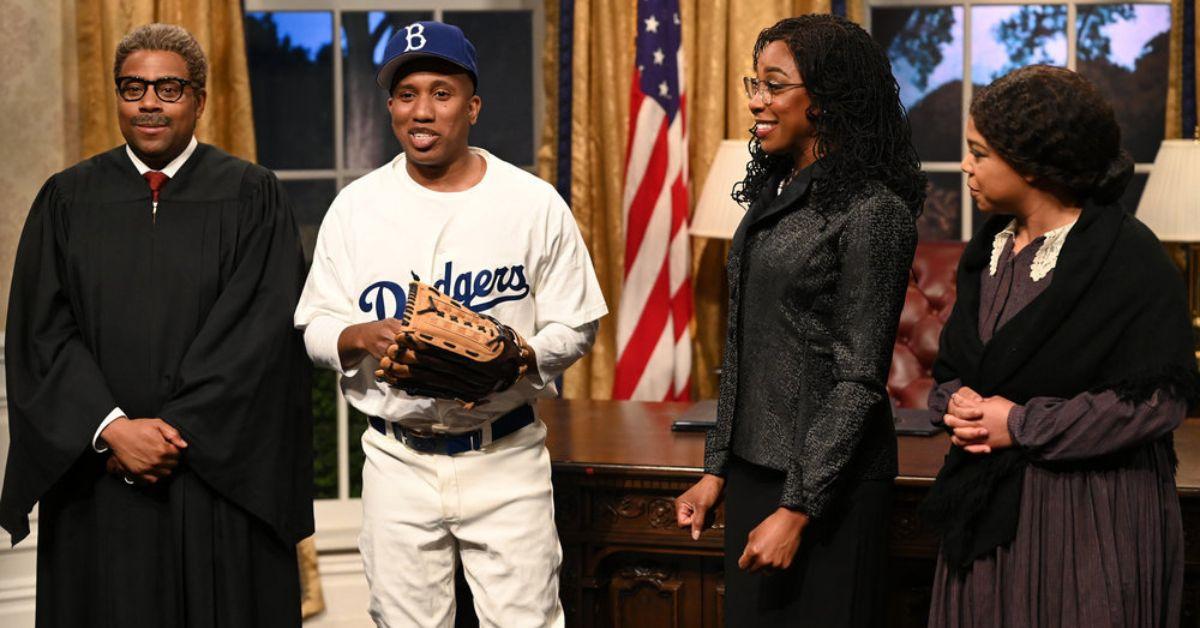 Article continues below advertisement
Kenan hasn't confirmed nor denied being involved in Chris's leaving SNL, but sources have stated the firing rumors aren't true. Chris's SNL exit reportedly has more to do with his upcoming HBO Max special, Chris Redd: Why Am I Like This? The St. Louis native also landed a voiceover role in a Broadway Video and an Audible role, per People. Additionally, Chris is in Peacock's Bust Down and has an upcoming feature film called Cyber Monday.
TMZ also said there's no truth to Kenan's involvement in Chris leaving the show. The Kenan star reportedly has no ill feelings toward Chris or his and Christina's relationship. Kenan and Christina's marriage was reportedly already over in 2019, as they "lived separate lives" before Kenan filed for divorce. During the couple's 10-year marriage, they welcomed two children — Georgia Marie (7) and Gianna Michelle (3).