Chris Rock's Siblings Are Weighing in On the Ongoing Controversy Around the Slap
Several of Chris Rock's siblings have recently come forward with comments about Will Smith's slap of the comedian during the Oscars.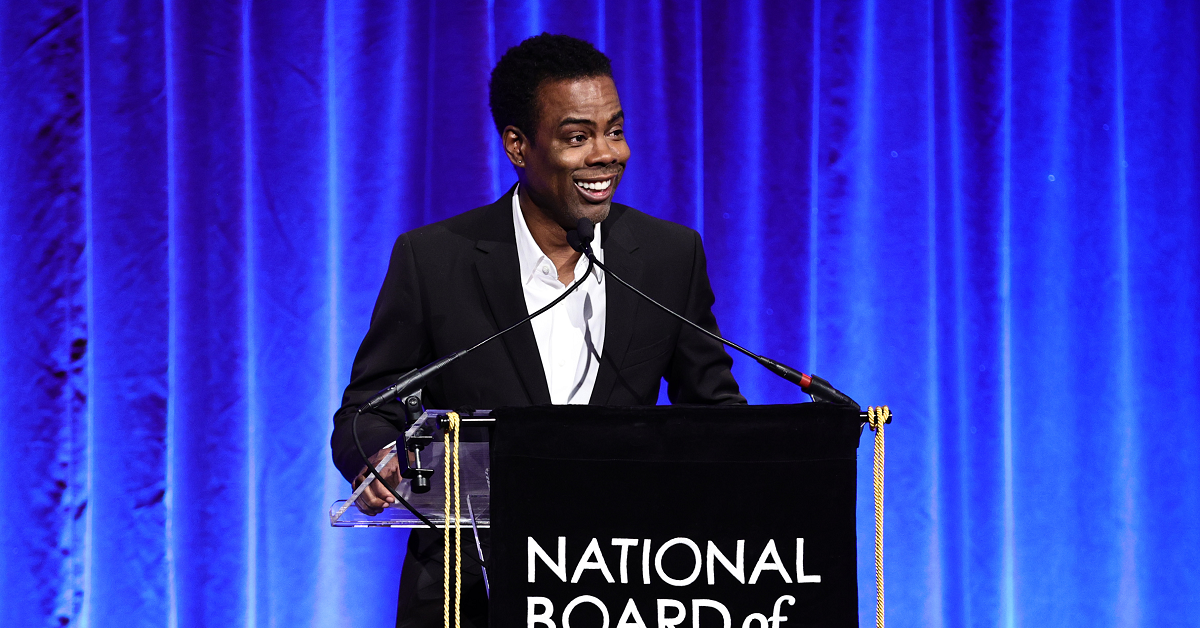 The fallout from Will Smith's slap of Chris Rock at the Oscars has been pretty all-encompassing, and while the story will eventually pass, celebrities who had very little to do with it are still getting asked about it pretty regularly. It should come as no surprise, then, that several of Chris Rock's siblings have also weighed in on the controversy, leading some to wonder how many siblings the comedian has.
Article continues below advertisement
Who are Chris Rock's siblings?
Chris is the eldest of eight siblings, with six younger brothers and one younger sister. Chris's younger brothers are Tony, Charles, Kenny, Andre, Jordan, and Brian, and his younger sister is Andi. Most of Chris's siblings aren't in the public eye, but Tony and Kenny have both spoken up in recent days to discuss the controversy around the slap.
Article continues below advertisement
Tony, who also works as a standup comedian, was the first to speak out during a set in Raleigh, North Carolina. During the set, he said that he might not have been as restrained as his brother was if Will Smith had slapped him.
"If you think you're going to walk up on this stage — this ain't the motherf--king Oscars — and if you walk your ass up here, you ain't nominated for shit but these motherf--king hands," Tony said.
Chris's brother Kenny also weighed in on the slap, saying during an interview with the Los Angeles Times that the slap still bothers him more than a week later. "It eats at me watching it over and over again because you've seen a loved one being attacked and there's nothing you can do about it," Kenny said. "Every time I'm watching the videos, it's like a rendition that just keeps going over and over in my head."
Article continues below advertisement
"My brother was no threat to him and you just had no respect for him at that moment," Kenny continued. "You just belittled him in front of millions of people that watch the show."
Clearly, both Tony and Kenny were upset with how their brother had been treated, although they addressed the situation in slightly different terms.
Article continues below advertisement
Chris Rock was diagnosed with a nonverbal learning disorder.
Following the slap, a renewed focus has also been put on Chris's nonverbal learning disorder (NVLD), which he first announced he had been diagnosed with in 2020. According to the NVLD Project, people who have an NVLD may struggle with both spatial awareness and social skills. In the aftermath of the slap, plenty of people online called attention to Chris's NVLD, and the difficulty he may have with social boundaries as a result.
"Great time for @ChrisRock to draw attention to his non-verbal learning disorder diagnosis and its impact on his social interactions," one person wrote on Twitter. "Could help a lot of people who may not otherwise realize they or someone they know has NLD. Look it up."
As the slap continues to reverberate through online discourse, it seems it has also led to increased awareness about Chris's disorder.