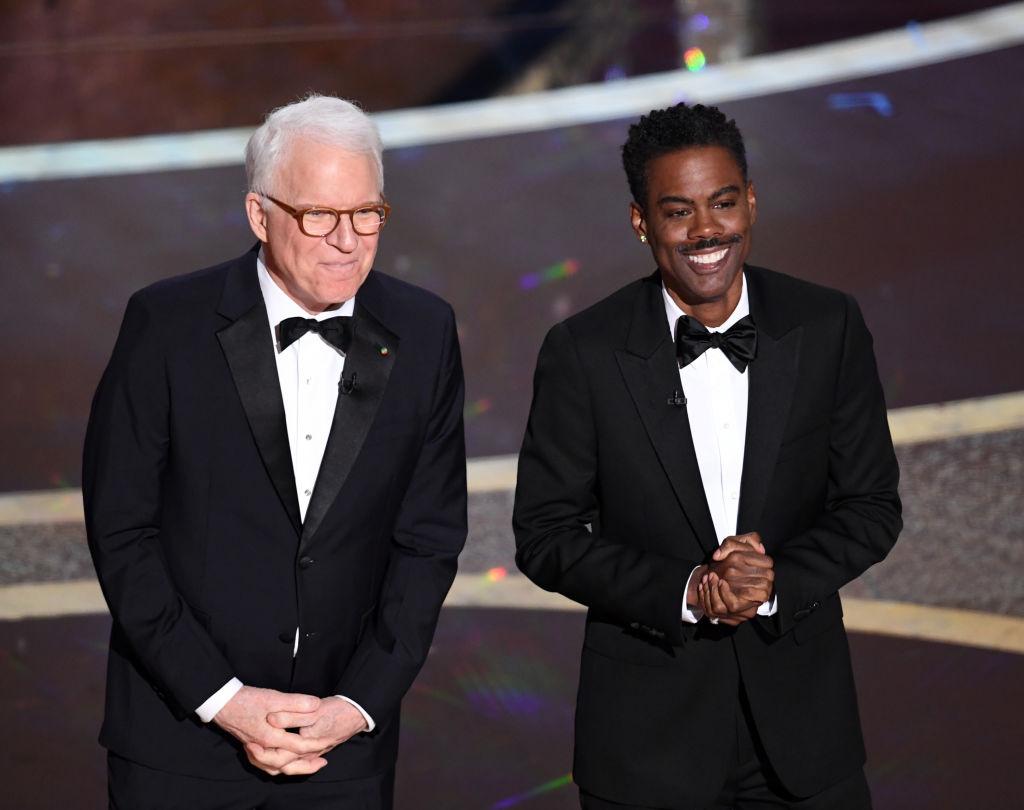 Chris Rock and Steve Martin's Opening Monologue at the Oscars Was Savage
There are some of the best lines from Chris Rock and Steve Martin's opening monologue at the 2020 Oscars, where they took aim at the Academy's lack of diversity and...Jeff Bezos. Watch the whole thing here!
This year's 2020 Oscars don't have a host (same as last year), but Steve Martin and Chris Rock have more than made up for that with their brutal opening monologue. After Janelle Monae opened the ceremony with "A Beautiful Day in the Neighborhood," Steve and Chris took the stage and went right into it, covering everything from this year's lack of diverse nominees, the Iowa Caucus, and Jeff Bezos. Both Steve and Chris have hosted the Oscars before, so it wasn't a surprise that they had LOLing super hard.
Article continues below advertisement
Here are some of the best quotes from Steve Martin and Chris Rock's opening monologue.
They brought up the La La Land/Moonlight mixup at the 2017 Oscars: "A couple of years ago there was a big disaster here at the Oscars where they accidentally read out the wrong name. It was nobody's fault, but they have guaranteed that this will not happen this year. Because the Academy has switched to the new Iowa Caucus app!"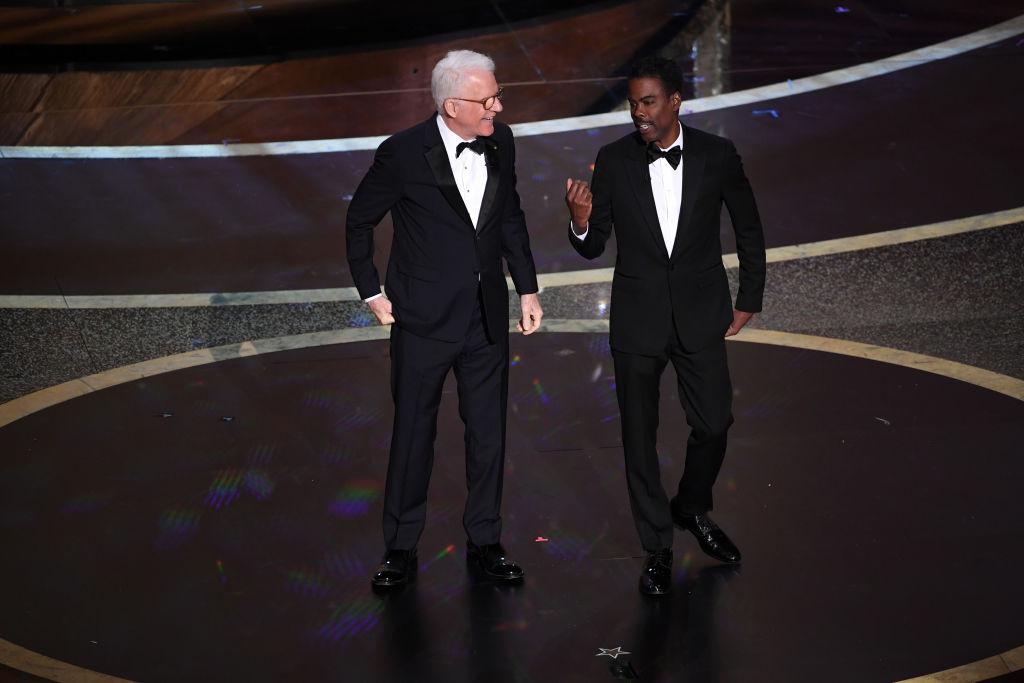 Article continues below advertisement
On Janelle Monae's performance: "While we're back stage watching [the performance], Steve says to me, 'J.Lo's killing it two weeks in a row!."
On why the Oscars don't have hosts anymore: "They don't really have hosts anymore. Why is that?" Steve asks. "Twitter!" Chris responds, quickly.
Article continues below advertisement
Chris brought up the fact that the Oscars is severely lacking in nominees of color: "Mahershala [Ali] has two Oscars. You know what that means when the cops pull him over? Nothing."
Article continues below advertisement
And again, when praising Cynthia Erivo, who is the only Black actor nominated this year: "Cynthia Erivo did so great at hiding black people that the Academy got her to hide all the Black nominees!"
Even Jeff Bezos (the CEO, founder, and President of Amazon) was a target: "Jeff Bezos' got cash. When he writes the check, the bank bounces. Jeff Bezos is so rich, he got divorced and he's *still* the richest man in the world. He saw Marriage Story and thought it was a comedy."
Article continues below advertisement
On how long The Irishman is: "Marty, I gotta tell you. I loved the first season of The Irishman."
Article continues below advertisement
Chris and Steve also mentioned the lack of nominated female directors. Martin states that something is missing from this year's list of Best Director nominees and Rock responds with, "Vaginas?" They both agree.
Article continues below advertisement
A bit more on #OscarsSoWhite: "Think how much the Oscars have changed in the past 92 years," Steve says. "Yeah, they've changed a lot, Steve," Chris replies. "Back in 1929 there were no Black nominees," Steve says. "And now, in 2020, we got one!" Chris added. "Amazing growth!" Steve exclaimed.
Watch Chris Rock and Steve Martin's 2020 Oscars opening monologue here.
To fully experience Chris and Steve, watch the video from the Oscars below!
Article continues below advertisement
Former host and comedian Chris Rock admitted that he wanted to quit the Oscars because of its consistent lack of diversity. Back in 2016, Chris addressed #OscarsSoWhite on stage, saying, "You realize, if they nominated hosts, I wouldn't even have this job." He later stated, "You're damn right Hollywood's racist, but not the racist that you've grown accustomed to. Hollywood is sorority racist. It's like, 'We like you, Rhonda, but you're not a Kappa.' That's how Hollywood is."
Sadly, it seems like Hollywood is still this way, even four later. With only one Black actor nominated for an Oscar, it's questionable whether the Academy is listening to peoples' concerns over the deeply problematic lack of diversity. Well. At least we have this moment of savage goodness to get us through the awards.