'Good Trouble' Paid Tribute to Crew Member Christian Gutkowski — Friends Weigh in on What Happened
Who was Christian Gutkowski on 'Good Trouble' and what was his cause of death? Season 5, Episode 4 ended, "In loving memory of Christian Gutkowski."
When we watch television shows, it can be easy to overlook the sheer number of people who work behind the scenes to bring that show to life. Christian Gutkowski was one of those people for the Freeform series Good Trouble. Sadly, Christian passed away on March 31, which the series shared in a tribute at the end of Good Trouble's Season 5, Episode 4.
Article continues below advertisement
At the end of the episode, the words, "In loving memory of Christian Gutkowski," appeared before the credits rolled. Now, many Good Trouble fans wonder what Christian's role was on the show, who he was outside of it, and what his cause of death was.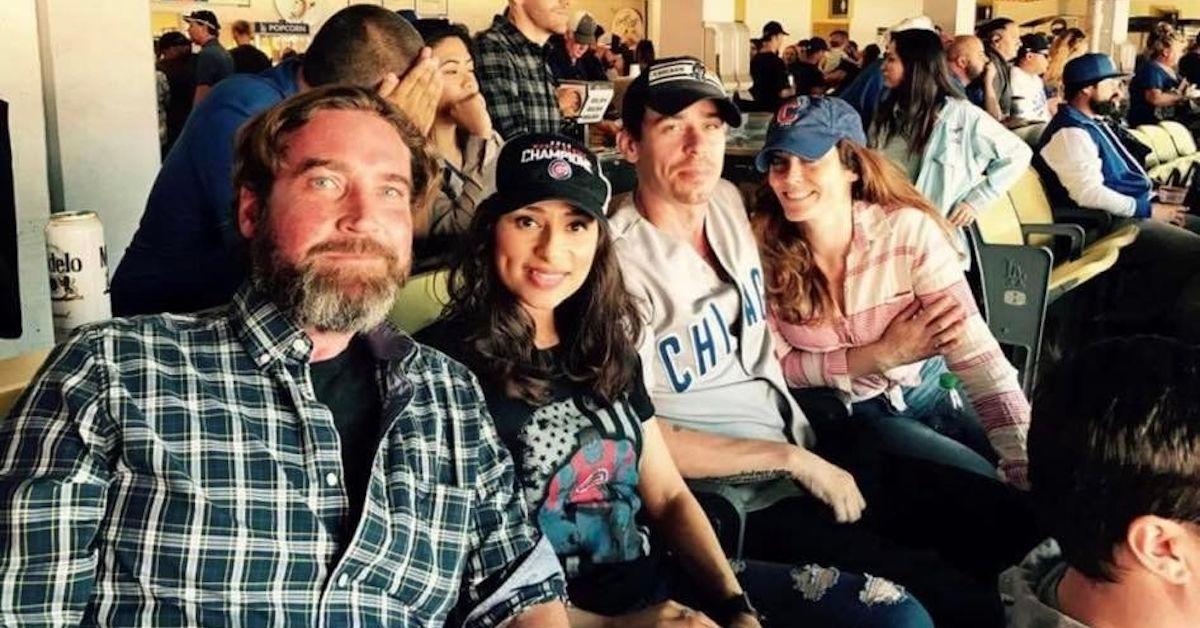 Article continues below advertisement
Christian Gutkowski was on the production staff of 'Good Trouble,' likely as a Second Unit Director or Assistant Director.
While little is known about Christian's specific role in Good Trouble, his IMDb states that he was a Second Unit Director or Assistant Director. According to Studio Binder, "a Second Unit Director is in charge of a film's secondary crew and a second camera unit that shoots scenes separately from the main unit during principal photography. The Second Unit Director works under the film's main director and often has no involvement in the main crew."
Article continues below advertisement
While Good Trouble was one of Christian's most well-known projects, he also worked on Eagleheart, When Duty Calls, and two short films, Provocateur and The Making of the Bigfoot Hunters. Outside of his film career, Christian seemed to be a fun and creative guy who played guitar, painted, loved the Mets, and spent time with friends and family. Christian hailed from Cold Spring Harbor, N.Y., and later attended Boston College before moving to Los Angeles.
One friend, Kat Marcheski, wrote on Facebook: "Christian Gutkowski was a friend like none other. A stand-up guy in a world full of people who fall short. He was kind, gentle, generous, thoughtful, funny, quirky, and unique human. He was a devoted and beloved son, brother, uncle, and friend … During the pandemic, we would call each other and check in. He went home to N.Y. and stayed with his sister and brother-in-law and watched the kids, while they worked.
Article continues below advertisement
"He offered me his studio apartment when I was desperately hunting for a new place to live. He said I could stay rent-free until I could find a place, and when he got back into town, it would be tight, but we would make it work and stay there together. During an extremely uncertain, scary, and emotional time, he was always there ... In November, I reached out looking for work, and he got me on Good Trouble, where I've had the pleasure to work alongside him since."
Article continues below advertisement
According to various friends and co-workers, Christian's cause of death was a cardiac event while at work.
While no official obituary has been released, several friends and co-workers on Facebook shared that Christian, likely in his late 40s, had an unexpected cardiac event at work. "Apparent cardiac event at work this a.m.," Peyton Skelton replied to an inquiry about what happened on Facebook. "Couldn't be revived. So sad."
A Good Trouble co-worker and friend, Valerie Campbell, theorized two prior COVID-19 infections could have caused his sudden cardiac event. "Another friend of mine after they had COVID ended up having a heart attack. I remember Christian saying he had gotten COVID two times. It's seriously the one thing that makes sense, and also so sad," she commented on her tribute post to Christian.
Article continues below advertisement
Several of Christian's friends shared their condolences on Facebook and even got together for casual drinks to remember him. Good Trouble fans now know more about Christian's mark on the world, so his legacy lives on. He is survived by family members back in New York.
Our condolences go out to the cast and crew of Good Trouble, along with Christian's friends and family.