Christina Anstead and Her Little Sister Are Both Ocean Lovers
Does Christina Anstead have siblings? It turns out she has one sister, who makes occasional appearances on her profile. Keep reading to learn more.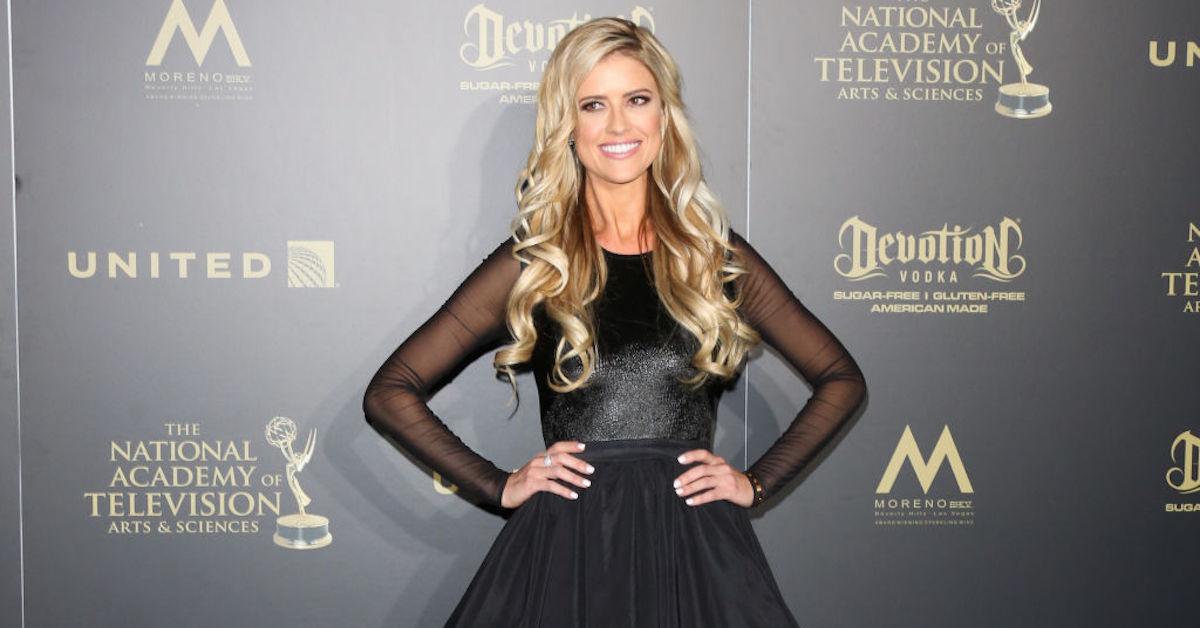 HGTV's Christina Anstead has been a mainstay on the network for years now, starting out with her ex-husband on Flip or Flop and eventually parlaying her expert house-flipping and designing abilities into her own successful show, Christina on the Coast, currently in its second season.
Article continues below advertisement
Christina's fame is due in large part to the success of Flip or Flop, which she co-hosts along with ex-husband Tarek El Moussa, with whom she shares two children: Taylor and Brayden.
While many viewers are familiar with aspects of Christina's life at home, including her divorce from Tarek, as well as the new family she's started with Ant Anstead, less is known about Christina's sister, Carly. Keep reading to learn more about her.
Article continues below advertisement
Does Christina Anstead have siblings?
Christina occasionally posts photos on Instagram with her little sister Carly Haack, who is ten years her junior, and says they are "friends for eternity." Also based in Southern California, Carly most recently made an appearance on the HGTV star's page in early August.
From the looks of her LinkedIn page, it appears Carly also has some maritime interests. Based out of Carlsbad, Carly has a Masters degree in Marine Sciences. "I am a research scuba diver with SONGS Mitigation and Monitoring," she writes on her profile.
Article continues below advertisement
"I also am a PADI scuba instructor, and have writing, marketing, and education experience," she adds, saying that she's also lived and worked outside of California, as a marine biologist in Australia, Mo'orea, and the U.S. Virgin Islands.
These days, she works for UC Santa Barbara's SONGS Mitigation and Monitoring program, conducting "fish, algal, and invertebrate surveys of an artificial reef."
Article continues below advertisement
Who are Christina's parents?
While Christina is open about her blended family with ex-husband Tarek and his "sweet" new girlfriend, Selling Sunset's Heather Rae Young, and new husband's children from his previous marriage, less is known about her family outside of the show.
The HGTV personality calls herself a "private person," per Good Housekeeping, and that's by design. She keeps her parents, who've been married for nearly 50 years, out of the spotlight of her show and Instagram account. She also kept them out of her own personal life when it came to her divorce from Tarek.
Article continues below advertisement
"I wasn't very vocal with them about some of the issues that Tarek and I were having, so all of the sudden it's like bam — I've moved out, I'm living at my nanny's house. It came as a shock to 99.9 percent of people, including my parents," she said to the outlet. "Tarek was talking to them more than I was at first, and that made it a little difficult because they were just hearing his side."
These days, Christina has opened up about how the COVID-19 pandemic has made her and her ex-husband's relationship stronger. "In times of crisis, we kind of bond more, because obviously our No. 1 priority is the kids," she said. Also, it helps that the co-parents "live two streets away."