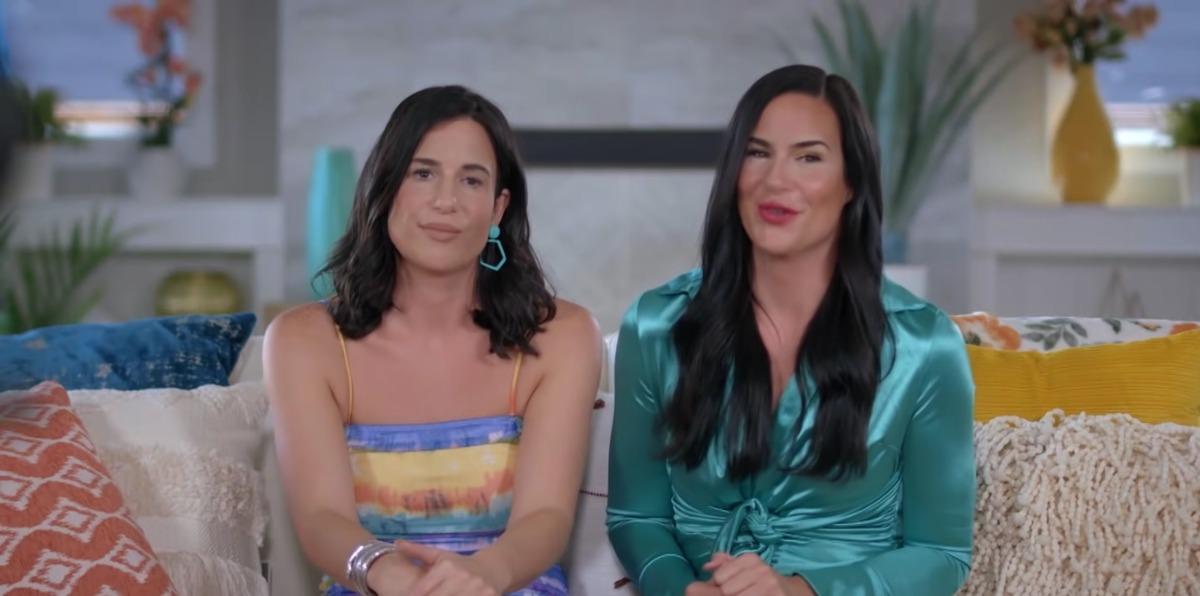 Jessica Plans to Help Twin Sister Christina With Her Baby's Birth on 'Extreme Sisters' (EXCLUSIVE CLIP)
Christina from 'Extreme Sisters' is pregnant with her third and final baby and her twin sister plans to be with her every step of the way.
The twins and triplets in TLC's reality show Extreme Sisters all have one thing in common — they are unapologetically and sometimes intensely close with each other. And in an exclusive clip ahead of the Jan. 30 episode, twins Christina and Jessica prove how true that is for them. They're known for sharing intimate details of their close twin bond, which includes sniffing each other's nether regions during menstruation to trigger pheromones.
Article continues below advertisement
Now, Jessica shares how involved she plans to be in the birth of Christina's baby. This is Christina's first child with her partner, John Zloty. Prior to this pregnancy, Christina had two children while in a previous relationship.
And, unsurprisingly, Jessica is close to Christina's other children. For the twins, it's only natural that Jessica is a big part of Christina's baby's birth, especially since this is the last pregnancy Christina plans on having.
Article continues below advertisement
Did Christina from 'Extreme Sisters' have her baby yet?
One of the biggest storylines for Christina and Jessica in Season 2 of Extreme Sisters is Christina's impending birth. She likely gives birth by the end of the season, but she hasn't given any clues yet on social media when she had her baby. In January 2023, she shared a collection of photos on Instagram from during her pregnancy and commented on being pregnant at 40. So, chances are, her baby was born not too long before that post.
In the clip, Christina reveals that she plans to have a home birth and do it "all natural" in water. She then gets into her bathtub to see what it will be like. She also reveals that she originally wanted to give birth in the woods, but John vetoed that.
Article continues below advertisement
Jessica plans to help Christina with the birth.
It should come as no shock to fans that Jessica plans to be as hands-on as possible when it comes to her twin sister's birth plan. In the Extreme Sisters clip, Jessica reveals how she'll be involved.
"I'm gonna be right there next to her, pulling the baby out, putting the baby on her chest," Jessica says. "Like, I am fully immersing into this power of womanhood."
Article continues below advertisement
In true Extreme Sisters fashion, though, there's also a shot of Jessica getting into the bath with Christina as Christina relaxes in it as a sort of test run. And when Jessica mentions that she's on her period, Christina simply tells her to make sure she has a tampon in. You know, just Extreme Sisters things.
Who are Christina's other kids on 'Extreme Sisters'?
Christina has two other young children, Maddox and Maelyn, with her ex-husband Tristan Manning. And Christina seems to co-parent well with her ex, since on Instagram, she credits herself for choosing "really great men to have kids with."
Watch Extreme Sisters on Mondays at 9 p.m. EST on TLC.