'Meet the Press' Host Chuck Todd on His Fitness: "Running Means Health"
Chuck Todd's weight loss came after the 'Meet the Press' moderator made running a routine, he said. Read more about his workout regimen.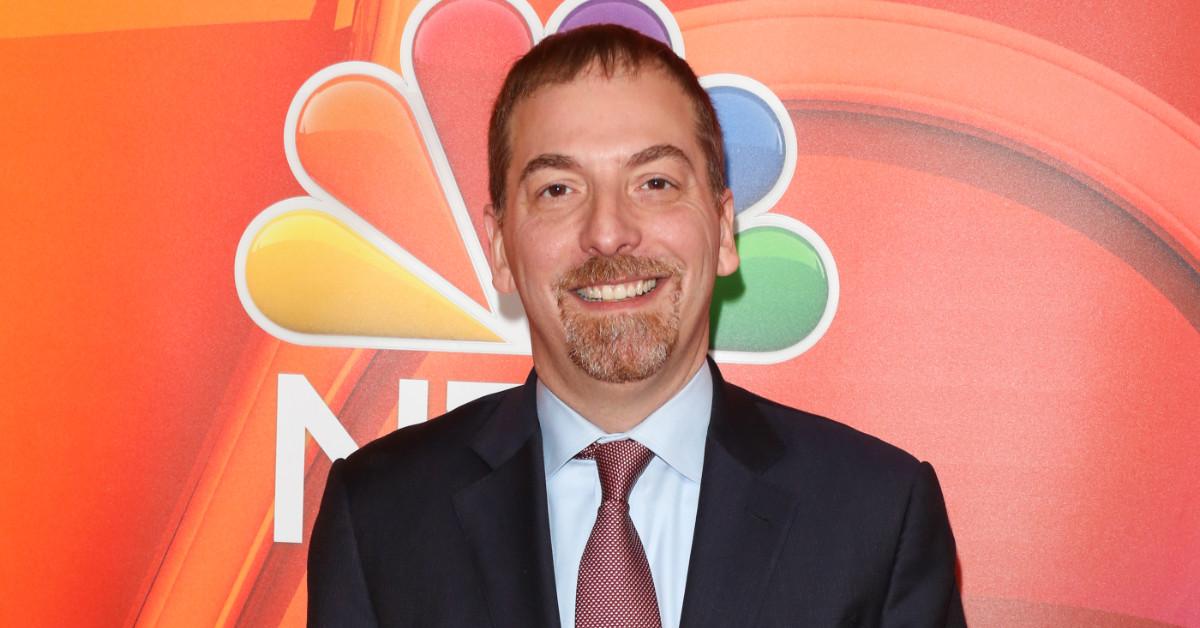 The NBC interview program Meet the Press has been on the air for 75 years now, and Chuck Todd has been the moderator of the show for the last eight of those years. If you've been watching since the start of his time on the show, you may have noticed that Chuck has lost weight over the years.
Article continues below advertisement
As Chuck explained to Runner's World in an interview posted online in January 2017, he made a change in his lifestyle and committed to exercise in 2013, when he was feeling the most unhealthy he had ever felt. "I was close to 200 pounds, which, at five-foot-ten, is overweight," he said, recalling that pivotal moment. "The stress of the job and middle age brought it on."
Chuck Todd lost weight after running became a routine.
In that summer of 2013, Chuck decided to try running for a week straight. One week became two, and two became three, and before long, he had created a routine, he said.
By December 2013, Chuck had dropped "a few pounds," and he noticed that he felt better on days when he ran.
Article continues below advertisement
"I'd read about how intervals are a good way to drop weight," he said. "And it's true: From 2013 to now, I'm 30 pounds lighter." (According to Healthline, high-intensity interval exercise can reduce body fat and weight, as can continuous exercise at a moderate level.)
"Running means health," the NBC News journalist added. "For me, it's about living longer. I want to do a 10k. I know I'd do a 5k pretty well. Maybe I will call in sick and do a road race instead. Why not?"
Article continues below advertisement
He rehearses his show while running.
Chuck, now 50, admitted in the Runner's World interview that he had become "a little obsessive" about his running regimen, and typically goes out for a run or hits the treadmill in the early morning. "Usually, my routine is somewhere between 4:30 and 5:30 a.m.," he said. "If you say to yourself, I'll try to do it at lunch … Nope. I learned that lesson the hard way."
Article continues below advertisement
During his Sunday runs, Chuck "role-play[s] the interviews" of that day's Meet the Press taping. "I'm waiting for Fitbit, Apple, or Nike to come up with something that will easily record my thoughts while running. But maybe that's too Orwellian?" he quipped.
Chuck also said that he keeps up his running routine no matter where in the world his job takes him. Another lesson he learned the hard way, however, that running in an unfamiliar city can be tricky. "I remember getting lost in Stockholm once and sort of freaked out about it for a minute after I started running," he said. "But after that I came up with sort of a checklist to remind myself, 'Don't make too many turns. Try to stay straight.' And that's what you learn."