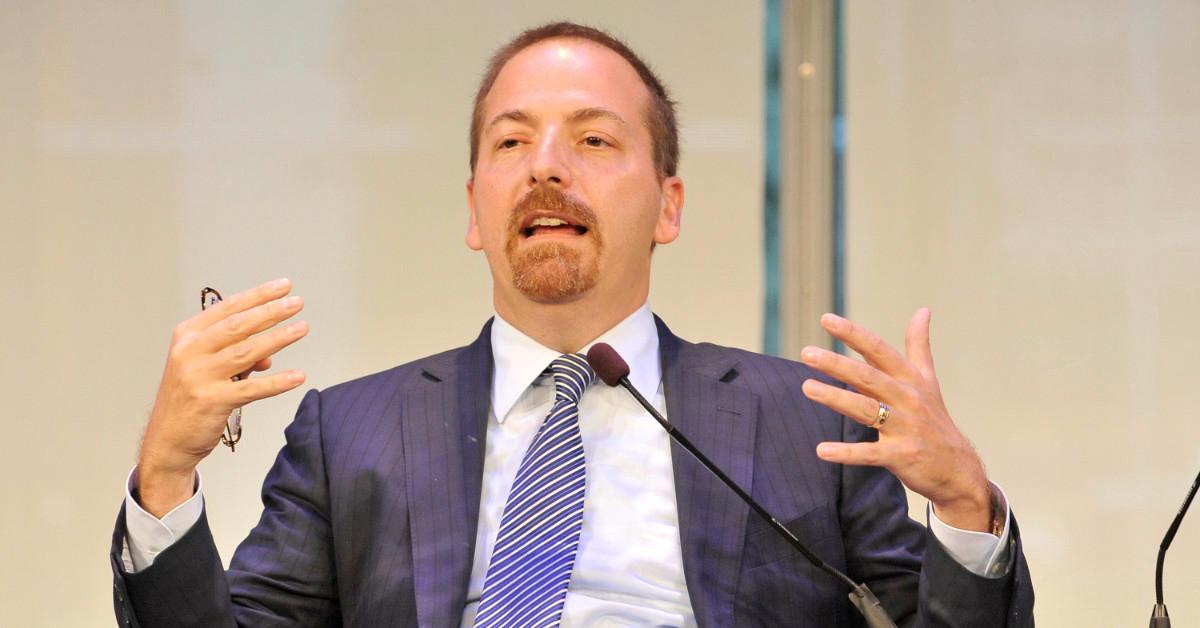 The Internet Doesn't Agree About Whether Chuck Todd Is a Democrat or a Republican
Considering how much he covers U.S. politics on NBC and MSNBC, it's only natural to ask if Chuck Todd is a Democrat or a Republican. Unfortunately, there are conflicting reports.
Article continues below advertisement
The Hill claims Chuck is a Republican, but conservative pundits have long accused the Meet the Press moderator of liberal bias. Former Speaker of the House Newt Gingrich even claimed Chuck is "simply a Democratic operative on NBC's payroll."
Here's what we know about Chuck's politics.
Chuck worked for a Democratic senator.
Before his NBC News career, Chuck was editor-in-chief at The Hotline, a daily briefing from National Journal, a now-defunct magazine known for its middle-of-the-road reporting.
But he also served as a staffer on Democratic Senator Tom Harkin's 1992 presidential campaign, as Politico reported in 2014. That entry on Chuck's résumé suggests he is — or, at least, was — a Democrat.
Article continues below advertisement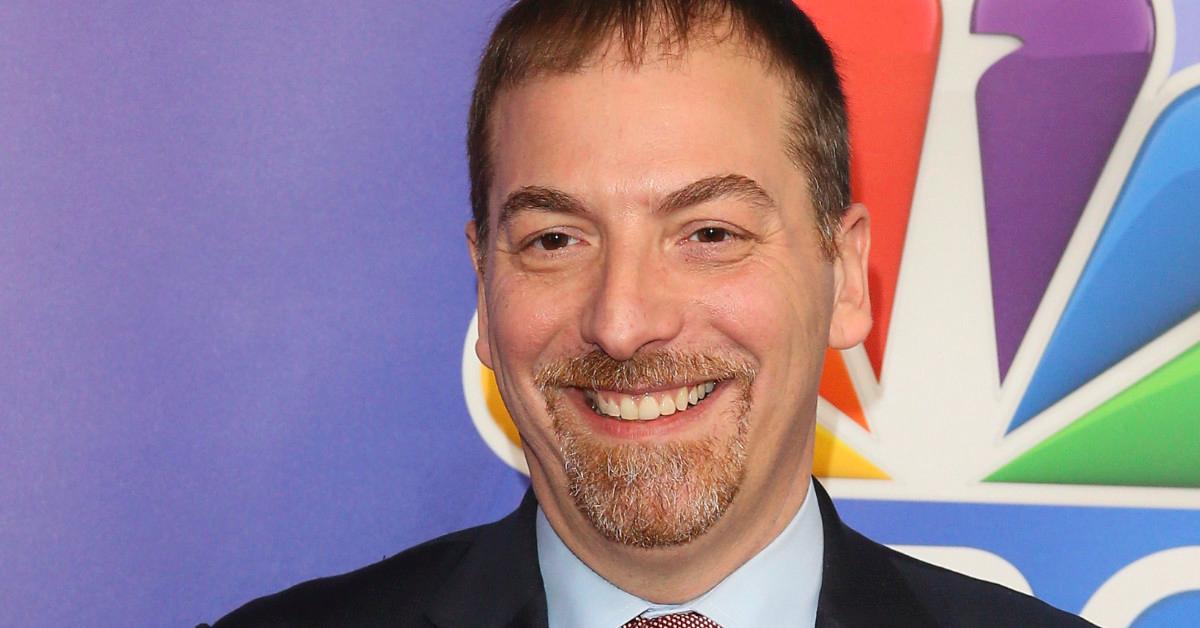 He keeps it neutral on 'Meet the Press.'
Chuck discussed his on-air neutrality in a September 2020 interview with the Los Angeles Times. "I understand the era we're in — there are a lot of people that Trump makes very anxious. Trust me, I get it. I have the death threats to prove it. But there is no utility in lecturing somebody on air," he said.
Article continues below advertisement
"You get to be Howard Beale once, you know?" he added, referencing the Peter Finch character from the 1976 film Network, famous for his on-air temper tantrum. "There are places where that's perfectly appropriate. This is where I'm concerned that we've conflated news and opinion too much. For an opinion host, there's a lot of expectation for how declarative they can be or say."
Article continues below advertisement
Responding to critics who say he doesn't push back on guests' misinformation, Chuck said, "At the end of the day I believe my job is to surface as much information as the viewer needs. I also am a believer in light not heat. I'm not shy. I will go toe-to-toe with anybody. Certain people's feelings have been hurt to this day about it, and they don't want to come on and defend themselves anymore. There's a handful of senators that are in that column."
Chuck and his wife, Kristian, might disagree over politics.
Since 2011, Chuck has been married to Kristian Denny Todd, who worked on Democrat Jim Webb's U.S. Senate campaign and co-founded Maverick Strategies & Mail, which helped maximize the Democratic vote in North Carolina in the 2012 presidential election, according to her Columbia University bio.
Article continues below advertisement
That said, Chuck hinted that he and Kristian have their own political views as he lashed back at an April 2018 Hannity.com column by former CNN contributor Jeffrey Lord, in which Jeffrey accused Chuck of a conflict of interest because of her consulting work for Democrats.
"What is her business — what is it his business what she does?" Chuck said on WABC-770 AM at the time, per The Hill. "I don't control her political opinions and she doesn't control mine. I really — just think about that: You're trying to sully me because my wife is an individual thinker in her life?"
The mystery continues!