'MTP Daily' Host Chuck Todd Lost His Weekday Time Slot to Nicolle Wallace
What happened to Chuck Todd on MSNBC? The 'MTP Daily' host wasn't kicked off the air despite rumors of on-set tension.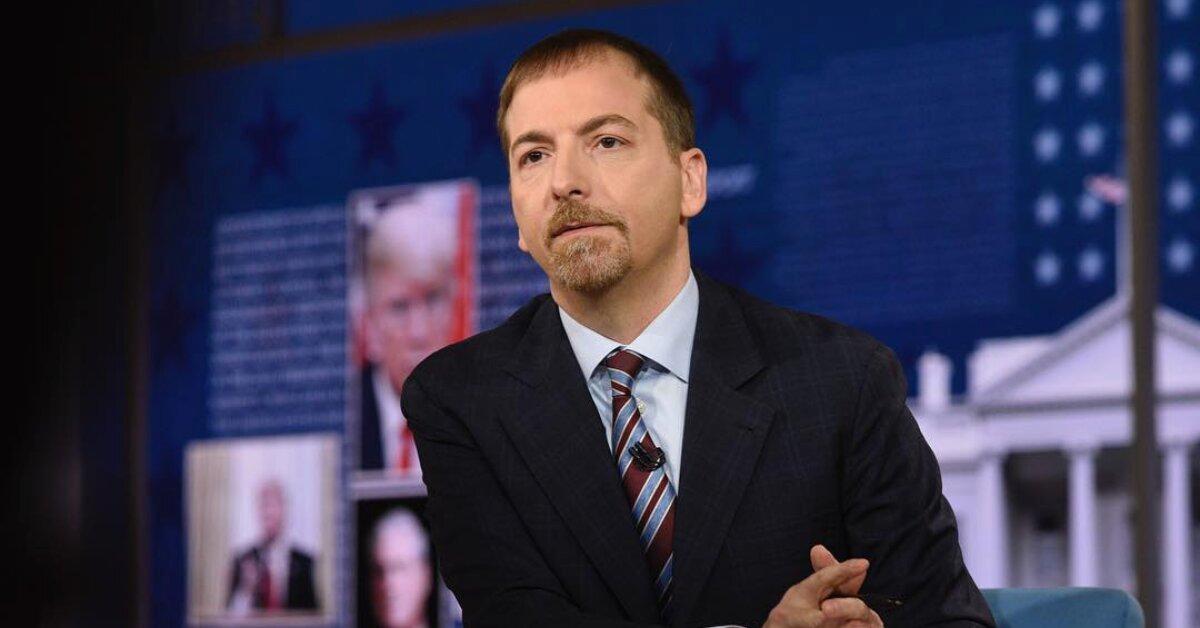 Earlier this month, MSNBC announced a few major changes to its schedule, including a time slot switch for Chuck Todd's MTP Daily, which has been a constant on the network since 2015.
Nicolle Wallace's popular news show Deadline: White House was expanded to two hours, taking over the 4-6 p.m. ET weekday window. But where does that leave Chuck?
Article continues below advertisement
What happened to Chuck Todd on MSNBC?
According to a source, NBCUniversal's top brass was set on giving Nicolle a prime spot despite Chuck's apparent objections. "Nicolle's star is on the rise, but Chuck was worried about how it would look for his brand if the Meet the Press host and the top political guy in the organization lost this time slot," the insider told Page Six.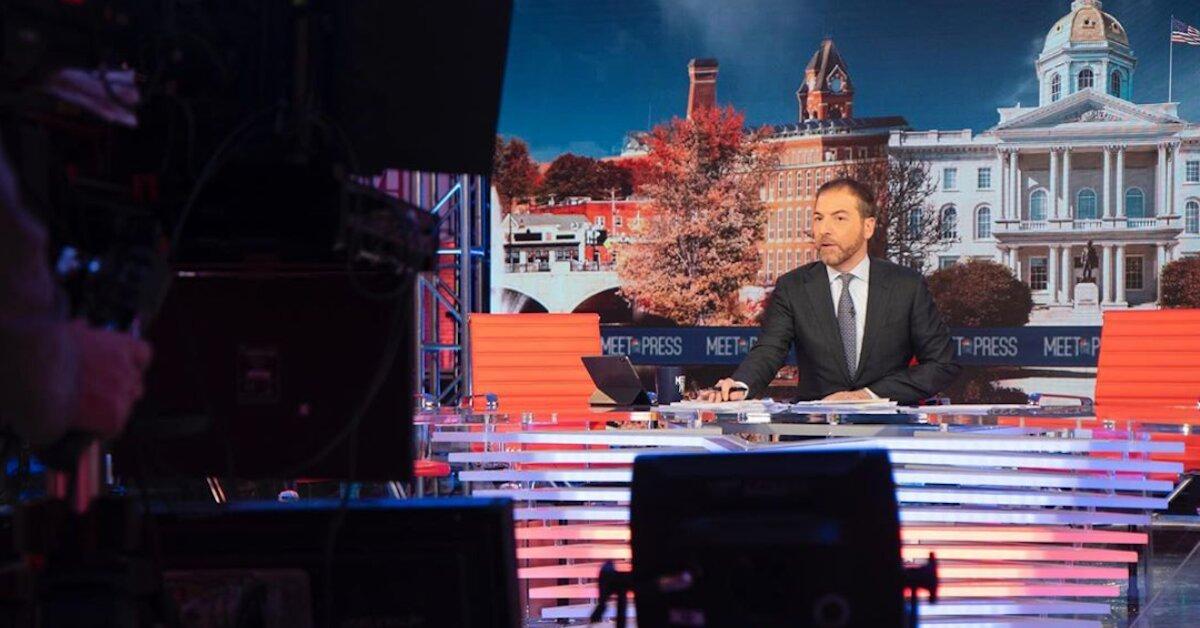 Article continues below advertisement
"His numbers have been soft for some time, and there was much hand-wringing from him and execs as to how to position this move, which is why it took awhile for the new move to be announced," the source added. "Chuck can be very difficult — he's very opinionated — and that has strained some of the relationships internally."
However, a NBC insider claimed the change-up had nothing to do with in-house tensions. "It just made much more sense to position the weekday show in the middle of the news day," the source said of MTP Daily.
Chuck will also be creating content for NBCUniversal's new streaming service, Peacock, which the insider said is crucial to the company's programming strategy.
"The huge focus for execs right now is on making Peacock a success, so Chuck being one of the first from the network to expand to streaming is a huge vote of confidence," the source explained.
Article continues below advertisement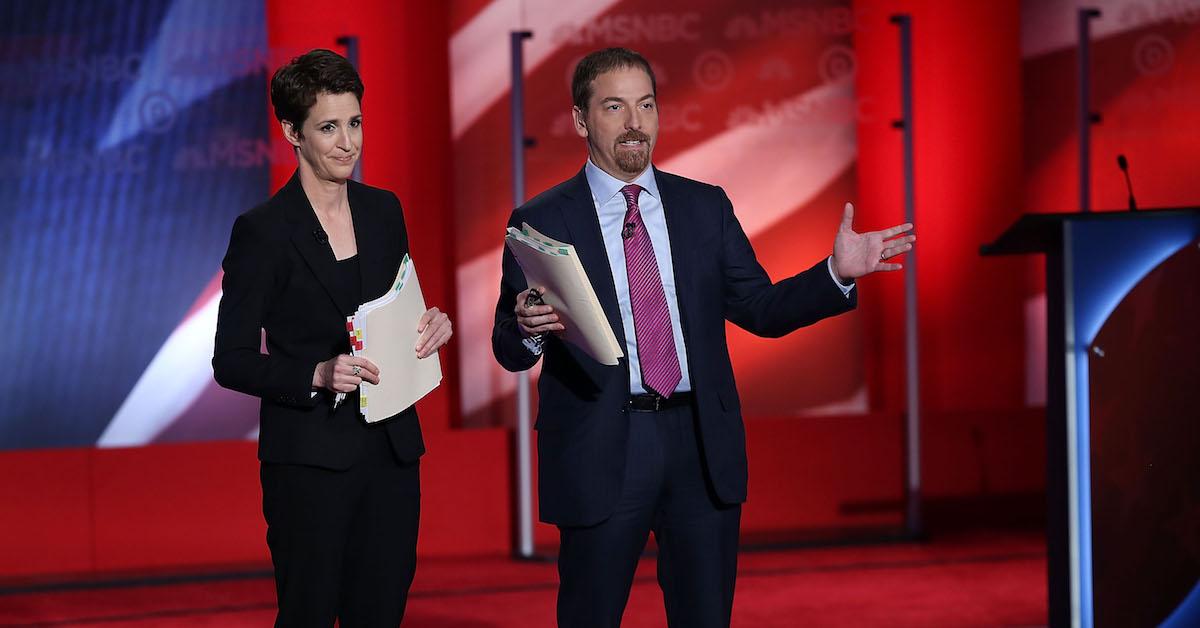 What happened to 'MTP Daily'?
The show has officially moved to MSNBC's 1 p.m. ET time slot, but Sunday's Meet the Press — which is also hosted by Chuck — remains unchanged.
Article continues below advertisement
When the 48-year-old took on the role of Meet the Press moderator in 2014, TV's longest-running program was in bad shape. "I'm a custodian of this seat. It's a privilege," Chuck said at the time, but stressed that he didn't want the show to end with him occupying the chair.
Over a span of three years, NBC's former chief White House correspondent managed to get Meet the Press back up to No. 1 following a 43 percent drop in viewership during David Gregory's tenure as host.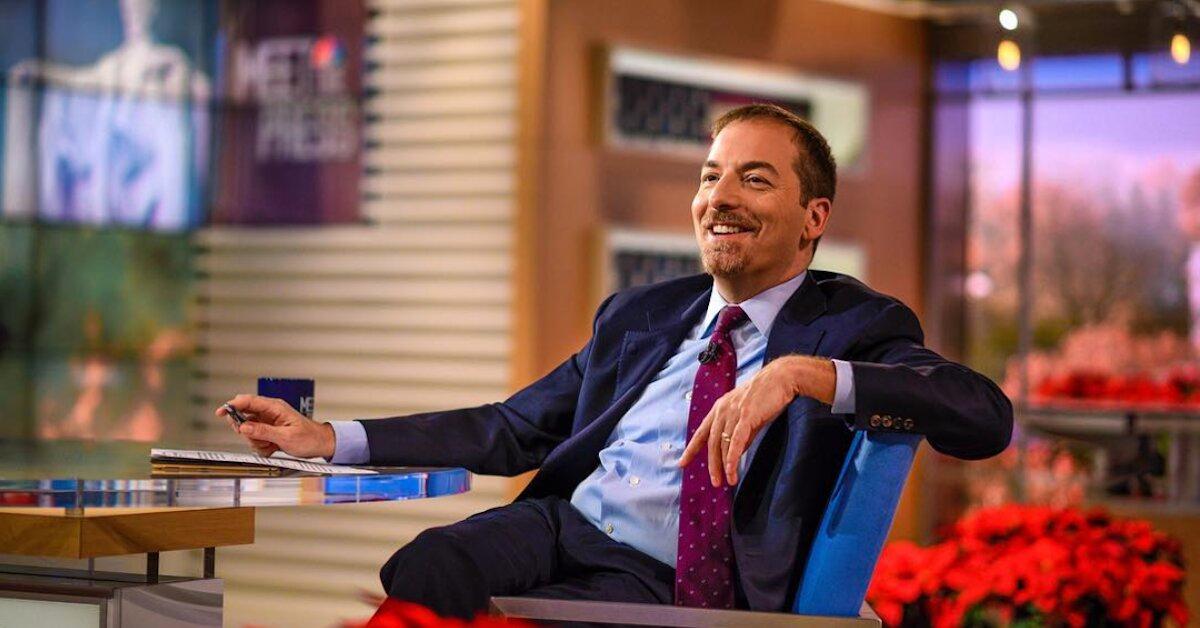 "There is no one with a bigger passion for politics than Chuck," President of NBC News Deborah Turness stated after the father of two joined the MTP team. "His unique ability to deliver that passion with razor sharp analysis and infectious enthusiasm makes him the perfect next generation moderator of this beloved broadcast."
She added, "Chuck will ensure that Meet the Press is the beating heart of politics, the place where newsmakers come to make news, where the agenda is set." It sounds like weekends are his time to shine.
MTP Daily airs weekdays at 1 p.m. ET on MSNBC.