Clapper Is a TikTok Clone That's Popular With Conservatives — Here's What You Should Know
TikTok has a competitor with Clapper, a social media app where people can share videos. The app has been popular with conservatives.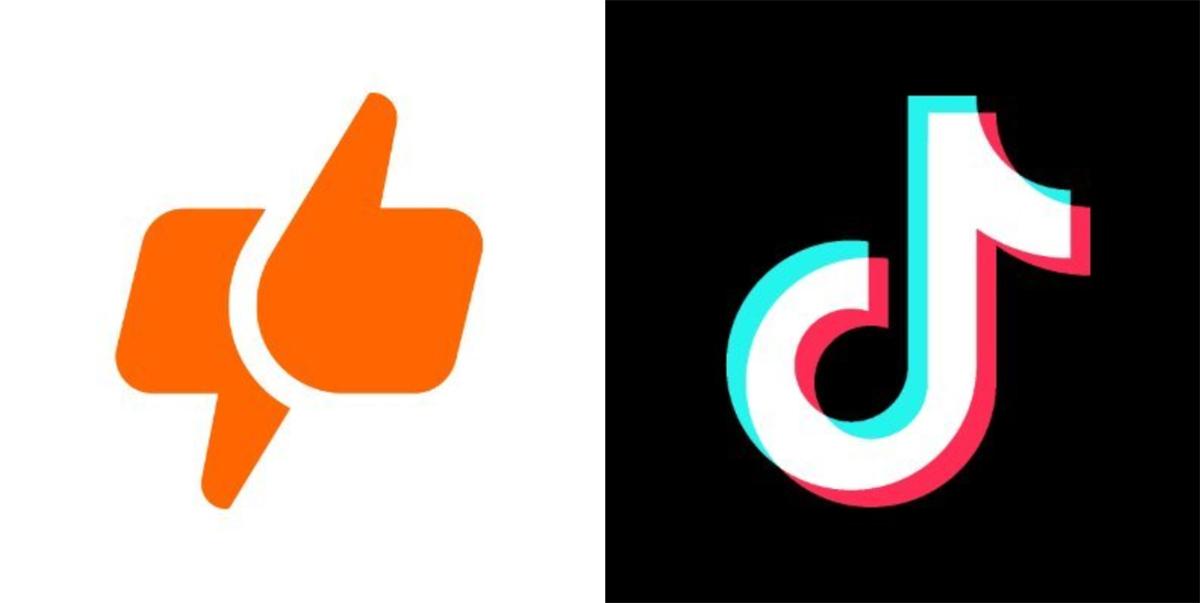 When you have a wildly popular service, you're bound to get some copycats trying to jump in on the trends. This is especially true with social media apps. We went from AOL Instant Messenger to Discord servers and WhatsApp. We also evolved from Facebook to other platforms like Twitter and Instagram all the way to TikTok. Along that path, there were plenty of competitors trying to capitalize on an ever-expanding digital age of instant connection, some of which are even still active today.
Article continues below advertisement
Of course, that gave rise to a whole new breed of social media apps. As our methods of communication and connection grew, so too did different communities where people's worst thoughts and opinions have spread across the internet. As more platforms were created and subsequently restricted, people began developing their own clones and competitors to offer an online presence to anyone, no matter how they wanted to use it.
To that end, Clapper came about as a TikTok competitor.
Article continues below advertisement
Clapper vs. TikTok. Let's compare the two apps.
Though Clapper was originally founded in 2020, people had only caught wind of it starting in early 2021. On its official site, Clapper touts itself as "the fastest-growing social platform focused on providing local and global videos to all people." Much like TikTok, users can create short-form videos, like and share content with others, and comment on other people's work. Content creators can supposedly "make solid and sustainable income" on the site, and folks can even livestream and chat with others.
This age-restricted app also boasts no ads and reportedly offers "equal opportunity" algorithms. It encourages people to express their opinion and create an open dialogue for different points and perspectives, whether they be positive or negative.
"We are passionate about people being able to express themselves in open ways without having to deal with biased censors," a Clapper spokesperson stated, via PR Underground.
Article continues below advertisement
From the outset, content moderation on Clapper seems to be looser than on sites like TikTok, making it an alternative to the popular app. In the years since its launch, however, the platform has become a home for some controversial opinions.
Article continues below advertisement
Clapper collects conservative topics and other controversial opinions.
If we've learned anything from apps like Truth Social and Parler, it's that whenever an app tries to advertise free speech, that's usually code for the app being a platform for conservatives looking to share their opinions and spread misinformation without being censored or attacked online. Clapper has turned out to be one such app. According to a March 2021 report by Insider, the app has become a home for "TikTok rejects" like political conspiracy theorists and anti-vaxxers.
Insider reports that conservative content creators with thousands of followers were banned from places like TikTok for failing to comply with certain community guidelines. These reported violations include, but are not limited to, spreading allegations of voter fraud during the 2020 election. Since the Jan. 6 2021 insurrection, the platform has also gained traffic from popular among far-fight militias like the Proud Boys. Such creators since sought Clapper as a new place to create content.
For all intents and purposes, Clapper is very similar to TikTok in terms of functionality. However, it has since become a platform for conservatives to cry "free speech" while preaching false information and hateful rhetoric.