Why Do Clare Crawley and Matt James Have Beef? Here's The Tea
Although filming for 'The Bachelorette' hasn't even started yet, there's already drama between Clare Crawley and one of her contestants, Matt James.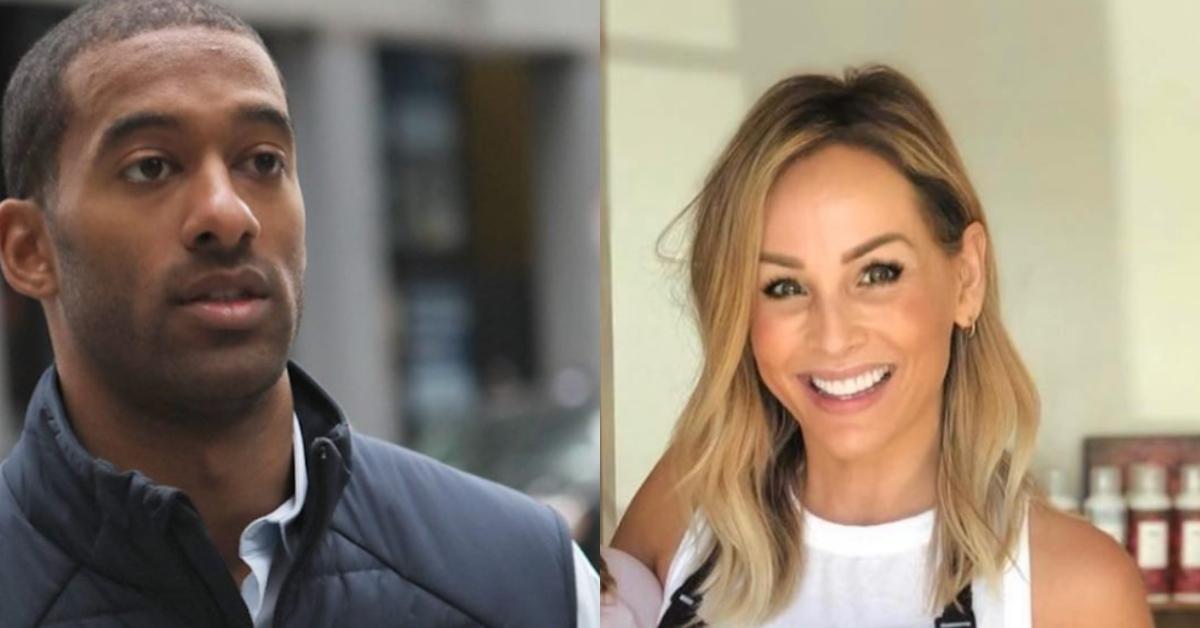 The Bachelor Nation drama truly never ends, even while all of the contestants are quarantined.
Only a few months after Clare Crawley was cast as The Bachelorette's 16th season lead in March 2020, the 38-year-old hairstylist reportedly started drama with the upcoming season 25 Bachelor, Matt James, who cast as the series' lead on Friday, June 12.
Article continues below advertisement
Article continues below advertisement
The feud between Clare Crawley and Matt James, explained:
Matt, a well-known college friend of Bachelorette heartthrob, Tyler Cameron, was initially selected to be one of the 30 men vying for Clare's love on her season of The Bachelorette. Filming for Season 16, however, never officially started due to the coronavirus pandemic. In mid-March, Chris announced they may have to recast Clare's season, as the contestant's schedules may not be compliant anymore, and therefore, Matt's spot on the show was up in the air.
Later that month, according to People, Clare called out her male contestants, who seemed to be competing on the show for "the wrong reasons" (aka for social media fame). "If you are doing interviews and creating Cameo accounts before you are even on my season... you are in it for the wrong reasons... #dontwasteyourtime" she tweeted.
Article continues below advertisement
Viewers assumed her subtweet was directed Matt, because he had set up a Cameo account before the show started. Cameo gives fans a chance to pay for personalized videos from celebrities, reality stars, and athletes. However, Matt recently spoke out about his decision to set up a Cameo, as it was simply to raise money for coronavirus relief, according to E!. Clare also stated her subtweet was directed at multiple men, however, many believed she was targeting Matt.
Article continues below advertisement
It's unclear if Matt will still be on Clare's season, due to his new 'Bachelor' title.
Bachelor producers are unsure if Matt will still appear on Clare's season, depending on when filming resumes for both The Bachelor and The Bachelorette. In an interview with Variety, ABC executive Rob Mills said he certainly would have been on her season if it had aired on time, but now, since he was selected as the next Bachelor, they think that might not happen.
"He would have been on Clare's season if it started in March. When we realized the shutdown was going to extend through the summer, we started thinking about how we were going to choose our Bachelor," Mills said.
"Matt was somebody who was on our radar... We were thinking do we announce him early, or do we put him on Clare's season and then announce him later, if it doesn't work out with Clare? We didn't make a final decision until recently, but this has been talked about for quite some time."
Article continues below advertisement
It sounds like if Matt doesn't fall in love during his stint as The Bachelor, he may compete on Clare's season of The Bachelorette, if that ultimately comes later, but if he doesn't steal Clare's heart during her season, he will most likely maintain his position on The Bachelor. While filming schedules are still undetermined, however, the reality franchise simply hasn't confirmed how they will move forward.