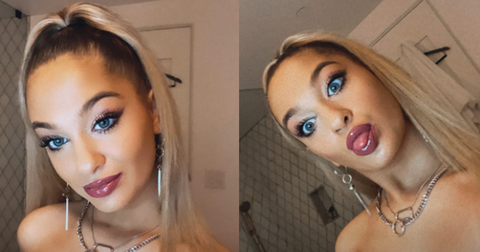 Kellyanne Conway's Daughter, Claudia, Is Now Auditioning for 'American Idol'
By Mustafa Gatollari

Updated
It seems like everyone and their mom is trying to get clout on social media. Whether it's through regurgitating mirthless dance routines on TikTok or posting booty shots with vague inspirational quotes on Instagram.
Article continues below advertisement
There's no rhyme or reason for how some people become e-celebrities, but for Claudia Conway, daughter of conservative figure and former counselor to Donald Trump Kellyanne Conway, it's clear why people are interested in her.
And now she's seemingly auditioning for American Idol.
What do you think of Claudia Conway singing for 'American Idol'?
The teenager first started making headlines after her TikTok account went viral and followers were intrigued by the fact that she had expressed political ideologies that differed greatly from her mother's own publicly expressed viewpoints.
She was vocally critical of President Donald Trump on several occasions, and it didn't take long for those who were equally critical of the businessman turned Commander-in-Chief to share Claudia's social media posts.
Article continues below advertisement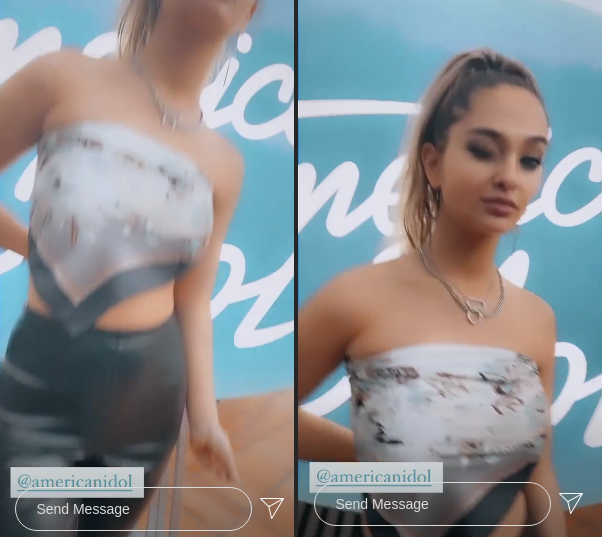 In an attempt to gain even more exposure and pushing her social media reputation even further while capitalizing on her mother's name, Claudia's taking her singing talents to American Idol.
Article continues below advertisement
Oh, you didn't know that Claudia's into crooning? She's posted a few clips on her TikTok page where she rattles off some quick covers of popular songs in an attempt to showcase her vocal talents.
Article continues below advertisement
While visiting the American Idol audition room, she posted a clip for her TikTok followers, stating that while she's nervous, she's really excited to sing in front of the show's judges. She didn't post her official audition (duh) as that'll be part of the show when it airs — the new season is expected to premiere sometime in mid-February or early March 2021.
Claudia will likely be auditioning for returning judges Luke Bryan, Katy Perry, and Lionel Richie.
Until then you can check out more of her vocal talents on her TikTok account, like this duet piece she posted in October 2020.
Article continues below advertisement
Or you can check out some of her more politically-themed TikTok videos where she really doesn't hold back on her opinions on Donald Trump and her family's affiliation with #45.
Article continues below advertisement
Claudia Conway's Instagram account is even more than her TikTok.
While she never shies away from discussing social issues and her thoughts on the 2020 Presidential election on the Tok, her Instagram account is entirely dedicated to political issues.
In fact, there isn't a single photograph of her on her Instagram account, just one of Breonna Taylor, a Black Lives Matter posts, and one dedicated to COVID-19.
Article continues below advertisement
Her current story is dedicated to her American Idol audition, where she shows off her outfit. The final entry in her story after multiple posts about her audition references violence that occurred at a political protest pertaining to the election.
Do you think Claudia is getting the golden ticket to Hollywood? We'll just have to wait and see.