Naturally, 'Home Edit' Star Clea Shearer Even Color-Coded Her Children's Names
'Get Organized With the Home Edit's' Clea Shearer is a mom to daughter Stella Blue and son Sutton Gray. Here's everything we know about them.
Besides being a Netflix star, author, and a home organizer extraordinaire with a penchant for rainbow, Clea Shearer is also a loving wife and mom of two. She and her husband John Shearer, a high-profile photographer who has worked with celebrities like Thomas Rhett and Katy Perry, have been married for over a decade. We get into their relationship deets here.
Article continues below advertisement
But what about their kids — Stella Blue and Sutton Gray — whose names both coincidentally include a color? Keep scrolling for the lowdown and some adorable photos of Clea and John Shearer's kids.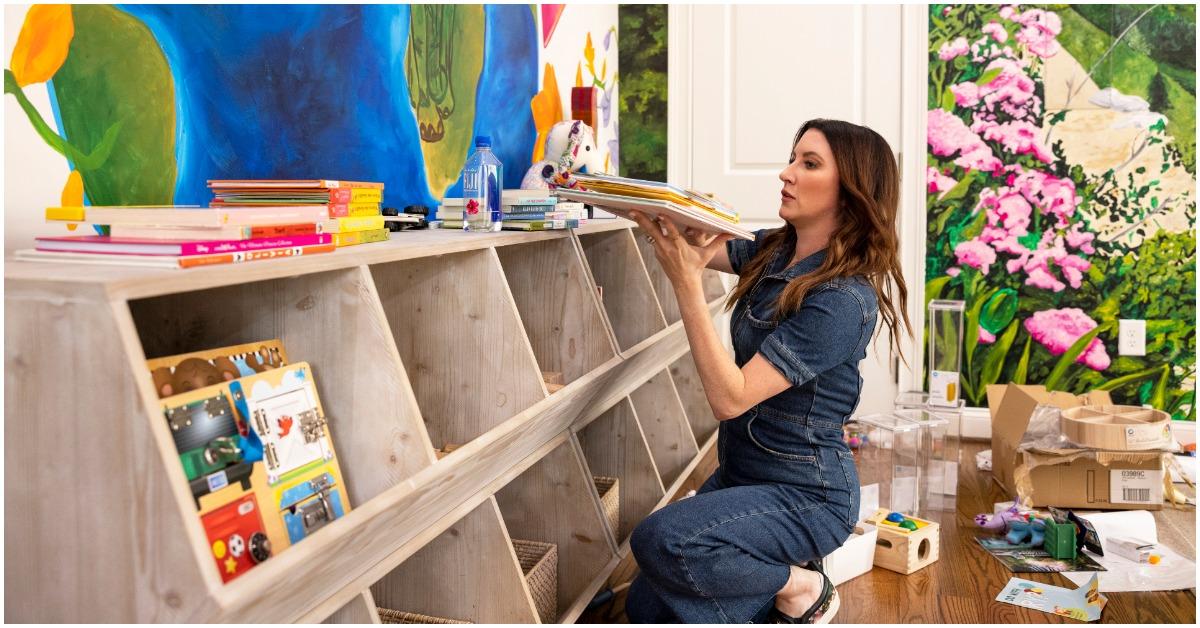 Article continues below advertisement
'Home Edit' star Clea Shearer is a mom-of-two.
Clea and John have two beautiful children: daughter Stella Blue, 11, and son Sutton Gray, who turns eight years old this month. Given their young ages, not a lot is known about them other than what their parents share on social media.
Article continues below advertisement
Previously, Clea shared a photo of Stella donning a blue ballerina outfit alongside a friend. "The past couple of years Stella Blue has been too nervous to perform at her dance recitals. This year, she didn't let her anxiety win. So proud of my beautiful tiny dancer," she wrote.
Article continues below advertisement
The doting mom also posted a handful of throwback photos of Stella for her 10th birthday in March 2021. "How did she go from this precious princess to such a grown-up little lady?" she wrote.
But don't worry, Clea also has a lot of love for her little boy. For his seventh birthday in 2021, she posted a cute birthday tribute to him on Instagram. "He is the brightest light in the world, and I just need to figure out how to freeze time," she penned, referring to him as her "sweet angel boy."
Article continues below advertisement
Clea Shearer recently revealed her breast cancer diagnosis.
Clea always keeps a strong face, especially for her kids. In early April 2022, she took to Instagram to reveal that she has been diagnosed with invasive mammary carcinoma, an aggressive form of breast cancer. She noted that she has no family history of breast cancer and was under age 40 when the tumors formed.
Article continues below advertisement
The day after the news broke, she underwent a nine-hour double mastectomy that she discussed on her Instagram Story. While doctors initially thought she had stage 1 cancer, they concluded that she actually had stage 2 cancer and it was expanding to one of her lymph nodes.
Her Get Organized with the Home Edit co-star and bestie Joanna Teplin spoke with Today on April 11 about how she was feeling after her surgery. "She's doing well. She is just so strong and such a pillar of strength that I can't imagine anyone tackling cancer the way that she has. She's just so incredible," Joanna said.
She further added that Clea went public with the news "to bring awareness to others."
Article continues below advertisement
We wish good luck to Clea during this difficult time. Stella Blue and Sutton Gray sure do have an amazing mom!