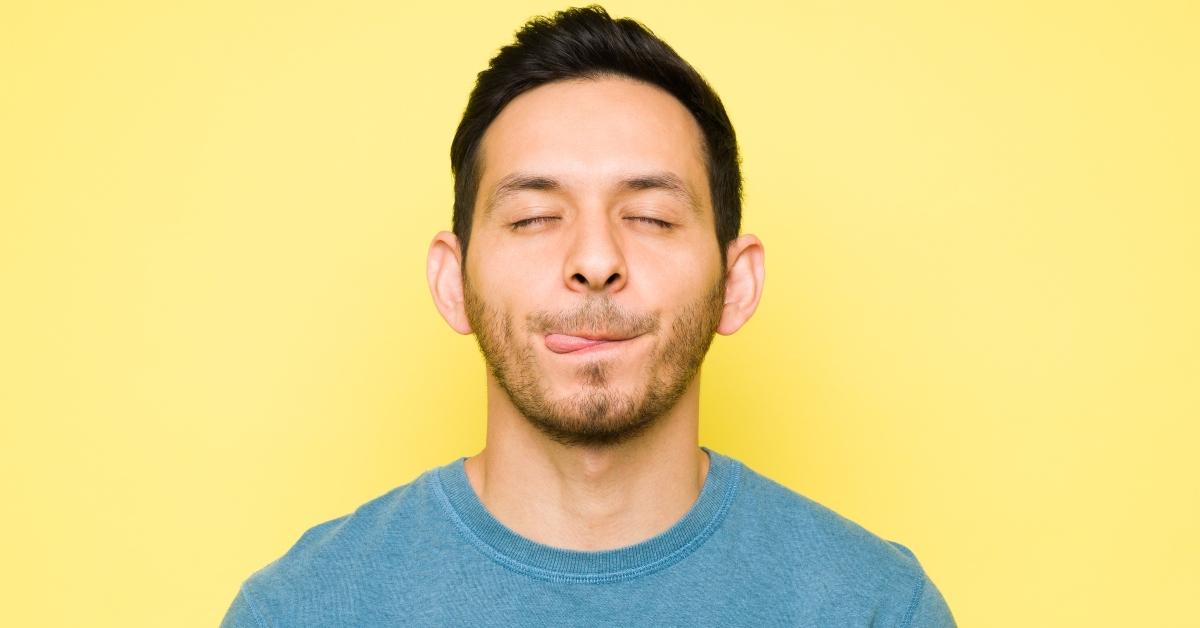 People Can't Believe Their Eyes When It Comes to This Viral Challenge on Social Media
Want to know how to do the viral TikTok challenge that's taking over TikTok? Read to find out how to use the closed-eyes filter!
Much like the weather — TikTok trends come and go, but there are just some filters we'll just never get over. From the future child filter to the filter that gives users a glimpse at how they'll look on their wedding day, the possibilities of AI on social media are endless.
One of the latest challenges to have taken over TikTok uses the closed-eyes filter, and many users are curious to know what all the fuss is about. So, what's the closed-eyes challenge? Here's what we know!
Article continues below advertisement
The closed-eyes challenge is blowing everyone's mind!
There's plenty of content on the internet that keeps us ROTFL, but we're almost positive that the closed-eyes challenge takes the cake. The closed-eyes filter, which has probably taken over your TikTok feed, first gained popularity in November 2022. Since then, hella users have joined in on the fun.
Article continues below advertisement
After you apply the closed-eyes filter — which makes it look as though you're eyes are closed even though they aren't — you ask someone to stand behind you and hold up any number of fingers. Because your eyes aren't actually closed, you'll be able to see their fingers clear as day. Then, they'll have no choice but to believe that you're psychic.
A number of celebrities have hopped on the bandwagon, including Ed Sheeran and Brooke Shields. But in Brooke's case, the joke was on her. In a video posted to her official TikTok account, Brooke's daughters conspired to play a pretty funny prank on the Blue Lagoon actress.
The video, seen below, sees Brooke try her hand at the challenge and fail miserably. "Kids these days think they're so clever," Broke wrote in the caption.
Article continues below advertisement
User @monstertapestore also tried the prank on his grandma and her reaction is arguably the most wholesome thing you'll see all day. "You're a magician," she exclaims in the clip, which has more than 150,000 likes as of this writing.
However, not everyone was impressed by the filter. TikToker @tutuokay recorded herself doing the closed-eyes challenge, which in her case, ended with a middle finger. "Get out my friend," her mom said in a post captioned "#africanmom."
Article continues below advertisement
If you're interested in tricking your friends, family, and co-workers into believing that you have telepathic abilities, read on to find out how to use the closed-eyes filter!
Here's how to use the closed-eyes filter …
To apply the closed-eyes filter, open up TikTok and click the plus sign at the bottom of your screen. Next, you'll click Effects (which you'll find at the bottom-left), which will then allow you to search for the Closed Eyes filter. You can also click Use this effect under the Share menu options on someone else's post.
Apply it, and now, you're ready to rock and roll.