A Potential 'Cocaine Bear' Sequel Could Follow Another Natural Predator That's Also High on Cocaine
Spoiler alert: This article contains spoilers for Cocaine Bear.
With a film that has as ridiculous a title as Cocaine Bear, the new comedy-horror wears its absurdity on its sleeve. Directed by Elizabeth Banks, the film loosely follows real-life events in which a large American black bear overdosed on several million dollars' worth of cocaine. While the actual consequences of this odd event were not accounted for (no one knows what the real-life bear did between ingesting the drug and dying), the film follows a fictional violent rampage on which the bear goes while high on cocaine.
Article continues below advertisement
The film's first trailer immediately went viral on social media, with folks both fascinated and baffled by its premise.
Cocaine Bear was released in theaters on Feb. 24 to a warm critical response and a respectable 70 percent approval rating on Rotten Tomatoes. On its opening weekend, the film grossed $23.1 million dollars in the U.S. against a budget of approximately $35 million.
Despite its tepid box-office numbers, is there potential for a sequel? Reportedly, Elizabeth Banks isn't against it.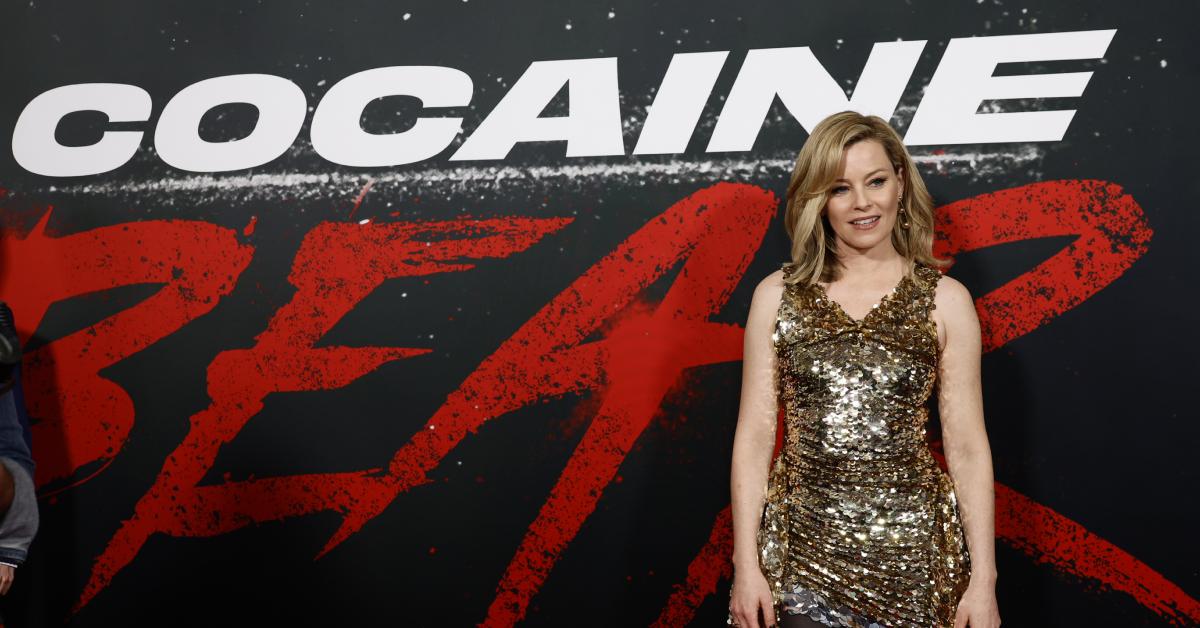 Article continues below advertisement
Will there be sequels to 'Cocaine Bear'?
Cocaine Bear doesn't necessarily end with any sequel teases, but there certainly seems to be room for some. For instance, the bear and her cubs live by the end of the film. With the premise of the film so ridiculous already, it may not be out of the question for the bear to have developed an addiction to the substance as well as a desire to seek it out.
However, that's pure speculation on our part. Neither the film nor its post-credits scene suggests a continuation for the film.
Interestingly enough, however, a sequel may not be impossible. In an interview with People, director Elizabeth Banks responded to fan demand for a sequel of sorts that could tell the story of a "cocaine shark." Reportedly, she'd be on board.
"If there's a great story, then sure," she told People. "Jaws with cocaine, I don't see how that loses."
Article continues below advertisement
She would later speak to Entertainment Weekly, echoing her sentiment that she'd work on a sequel under the right conditions.
"I would seriously consider anything with a script as good as the script was for Cocaine Bear," she revealed to EW. "It's got to just have some great elements."
And hey. If we live in a world with a film series where sharks can attack people via tornado, we can certainly have a film with a shark that's high on cocaine.
Article continues below advertisement
"Cocaine Shark" is a possibility, but there's already a "Meth Gator" knock-off in the works.
Even with the minor but present threat of a "cocaine predator" cinematic universe hanging over our heads, there's already a knock-off of the Hollywood movie in the works. The Asylum — an independent film studio infamous for making low-budget direct-to-video films that shamelessly try to cash in on movie trends — recently teased an upcoming film that will try to copy Cocaine Bear.
Reportedly, the studio is working on Attack of the Meth Gator. While details on the film are currently sparse, a title like "Attack of the Meth Gator" is pretty self-explanatory. The film is currently scheduled to be released this summer.