'Love Is Blind' Star Colleen Reed Comes From a Family of Accomplished Professionals
'Love Is Blind' Season 3 showcased Colleen's parents meeting her fiancée, Matt Bolton. So, what is her family background?
Love Is Blind Season 3 has expectedly commanded the attention of social media users. As usual, the season showcases singles that fall in love and get engaged, sight unseen — all to tie the knot in a matter of weeks.
Naturally, the experiment has caused many parents of the cast to question the process, with many deciding not to support their children's quest for love. However, Colleen Reed's parents, Richard "Rick" and Maureen Reed, are part of the small bunch that supports the experiment.
Article continues below advertisement
After fans watched Rick and Maureen meet Colleen's fiancée, Matt Bolton, for the first time, many have grown interested in the parents' background. Here's the 4-1-1 on Colleen's family.
Article continues below advertisement
Rick and Maureen Reed are both accomplished professionals in their own right.
It appears that Colleen gets her hardworking and passionate personality from her parents. While neither Rick or Maureen have careers in the performing arts world, they are both accomplished in their own right.
Per Rick's LinkedIn page, the Reed matriarch currently works as a senior legal director at GEP Worldwide and has held the position since June 2010. Before that, Rick worked for Netmotion Wireless as general counsel from April 2003 to May 2009.
Article continues below advertisement
In Rick's bio, he explains that he's a "corporate commercial attorney with substantial in-house legal experience in both public and private entities." Richard goes on to share that he "[provides] legal support with emphasis on growing a business."
He also "focuses on corporate, commercial contracts, intellectual property, international and employment law" with an "emphasis on corporate governance and establishing business entities cross borders."
Article continues below advertisement
Rick's experience in law ranges from commercial contract drafting and negotiation to debt collection and immigration. So, it's safe to say that Richard is a seasoned law professional that has done pretty well for himself.
Article continues below advertisement
As for Maureen, her Facebook page shares that she has been working at Lutron Electronics since June 2019. Before that, Maureen worked for the food brand Nestle.
While it's currently unknown when Rick and Maureen tied the knot, Gossip Next Door shares that the pair have been married for over 31 years.
Rick and Maureen have two daughters, Colleen and Fiona.
Although the world has been introduced to Colleen via Love Is Blind, many fans are unaware that the Reeds also have another daughter, Fiona.
Gossip Next Door shares that Fiona is 4 years older than 25-year-old Colleen, which makes Fiona either 28 or 29 years old.
Article continues below advertisement
Unfortunately, Fiona's Instagram page is private. However, her bio shows that she may be following in her father's footsteps.
Fiona's profile reads, "Esquire," which means that she has graduated from law school and passed the Bar exam, which confers her the right to practice law in a given state, per Dolman Law. Lawyers who have yet to pass the bar but have completed law school use the title Juris Doctor.
Article continues below advertisement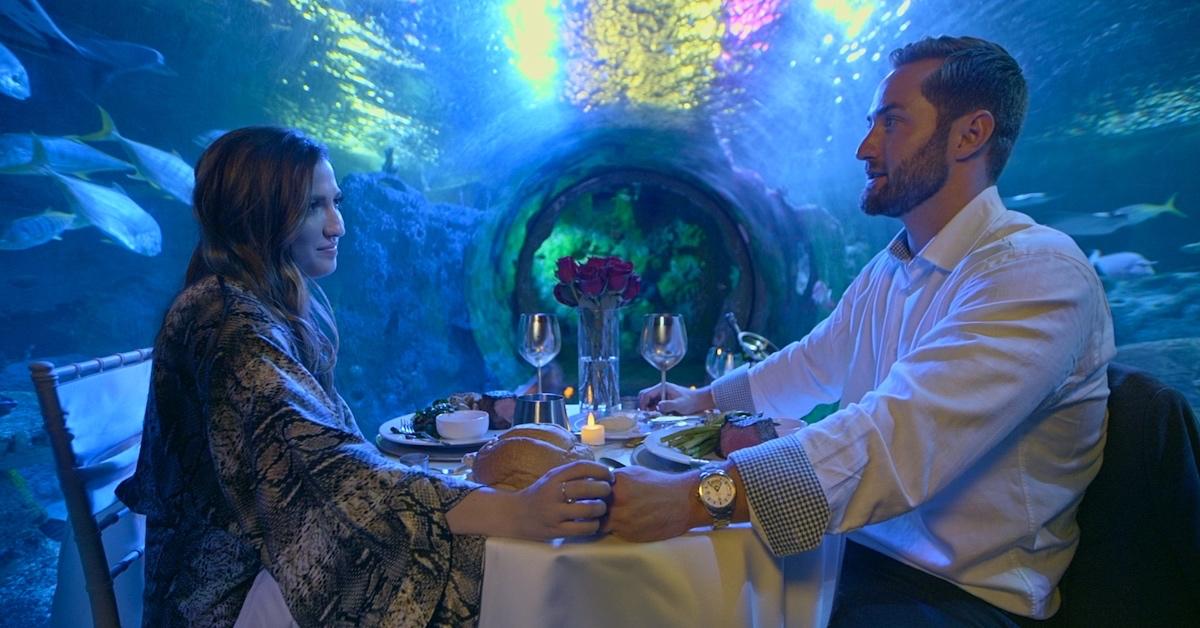 As such, Fiona's bio shares that she's a 2014 graduate of the University of South Carolina and a 2020 graduate of the university's law program.
Although viewers were only able to meet Richard and Maureen so far on Season 3 of LIB, Fiona may be present at Colleen and Matt's upcoming nuptials.
Season 3 of Love Is Blind is available for streaming on Netflix now. The finale premieres on Nov. 9, 2022.