Who Is The College President on 'Young Sheldon?' Yes, You Have Definitely Seen Her Before
College President Hagemeyer on 'Young Sheldon' is played by Wendie Malick, who has enjoyed a decades-long TV career. Let's take a look at her past work.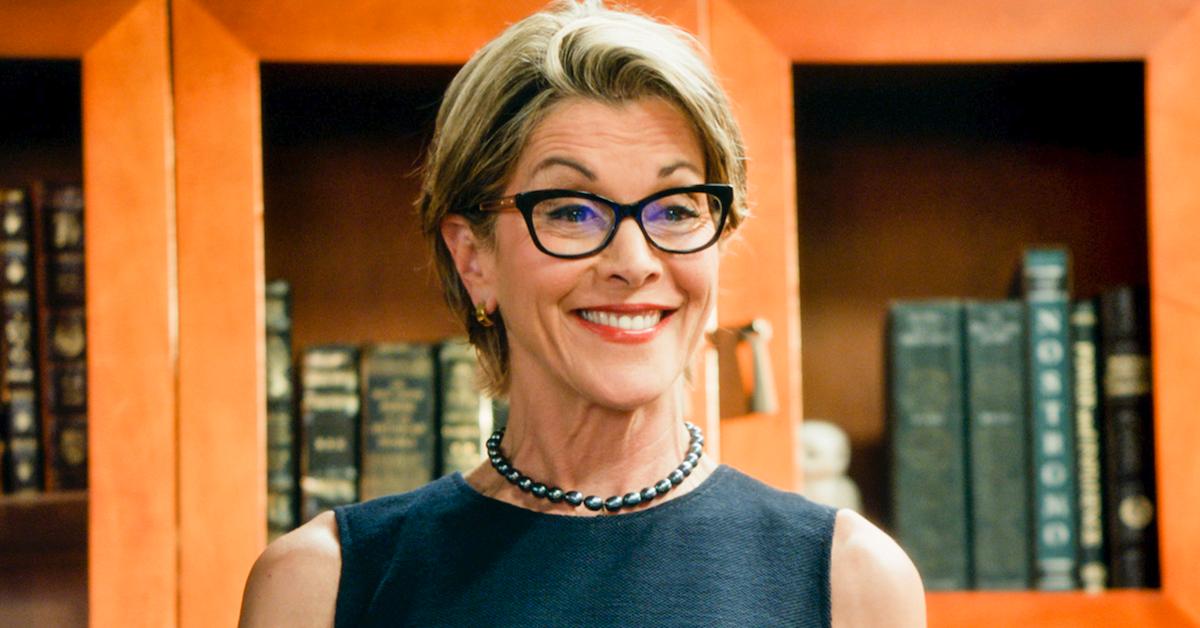 We have always loved the cast of Young Sheldon, helmed by Iain Armitage and featuring familiar faces such as Jim Parsons, Annie Potts, and Wallace Shawn. The college president on Young Sheldon is played by someone we've enjoyed seeing on TV for a long time.
Article continues below advertisement
Indeed, the salty and engaging Wendie Malick has been on the small screen since the 1980s. Let's take a tour down memory lane to where you've seen the star before and dig into her juicy role as President Hagemeyer on the CBS sitcom.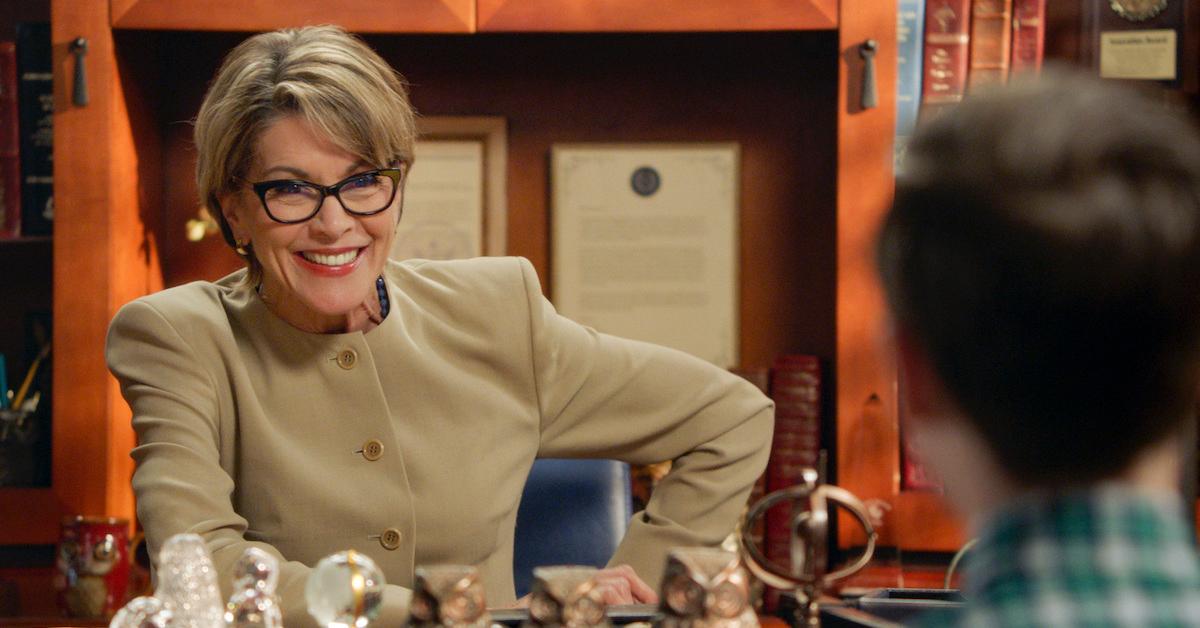 Article continues below advertisement
The college president on 'Young Sheldon' is a long-term role for Wendie Malick.
We first meet Wendie's President Hagemeyer on season 4 of Young Sheldon. In the series, 11-year-old Sheldon attends a made-up institution of higher learning called East Texas Tech, which is really the University of Maryland. Sheldon is summoned to a meeting with the college president, where she calls him an "impressive addition to the physics program."
The scene also sees President Hagemeyer trying to convince Sheldon to meet with a "very important benefactor" of East Texas Tech. He predictably (but politely) refuses, which adds friction to the relationship between himself and President Hagemeyer.
Article continues below advertisement
In 2021, Wendie told the Buffalo News about her storyline, saying: "[Sheldon will] be in college for several years, so I know I will be the president." As fans know, Wendie's President Hagemeyer appears on several episodes of Seasons 4, 5, and 6. She teased the Season 6 finale, airing in November of 2022, by sharing a behind-the-scenes tweet that involved her old friend, Ed Begley Jr. — more on him in just a sec!
Article continues below advertisement
The good news is that Wendie loves being on the show. "It's fun to play a smart girl for a change since I've played some real goofballs," she told Buffalo News. The star also shared some thoughts about why she has had such enduring success in Hollywood over the last 40 years. "I just keep showing up," Wendie said. "I love what I do, and I try to leave it on the mat in every job I have and give them the best I got and never take it for granted. I realize how fortunate I am in that you are so lucky if you get to do the thing you love so don't ever phone it in."
Wendie Malick has had an illustrious career in the entertainment industry.
In recent years, Wendie has entertained us with her sharp wit on both Billions and Young Sheldon, but let's take a look at some of her other roles through the years.
She first became a regular on the TV show circuit in the early 1980s, making appearances on programs we know and love such as Another World. In 1989, Wendie was on The Ed Begley Jr. Show, meaning their reunion for the Season 6 finale of Young Sheldon will really bring things full circle.
Article continues below advertisement
Throughout the next several years — long before she took on the part of President Hagemeyer — Wendie would come into our homes on shows like L.A. Law, NYPD Blue, and Baywatch, to name just a few. But it was her turn on a popular sitcom starring David Spade that would make the actress a household name.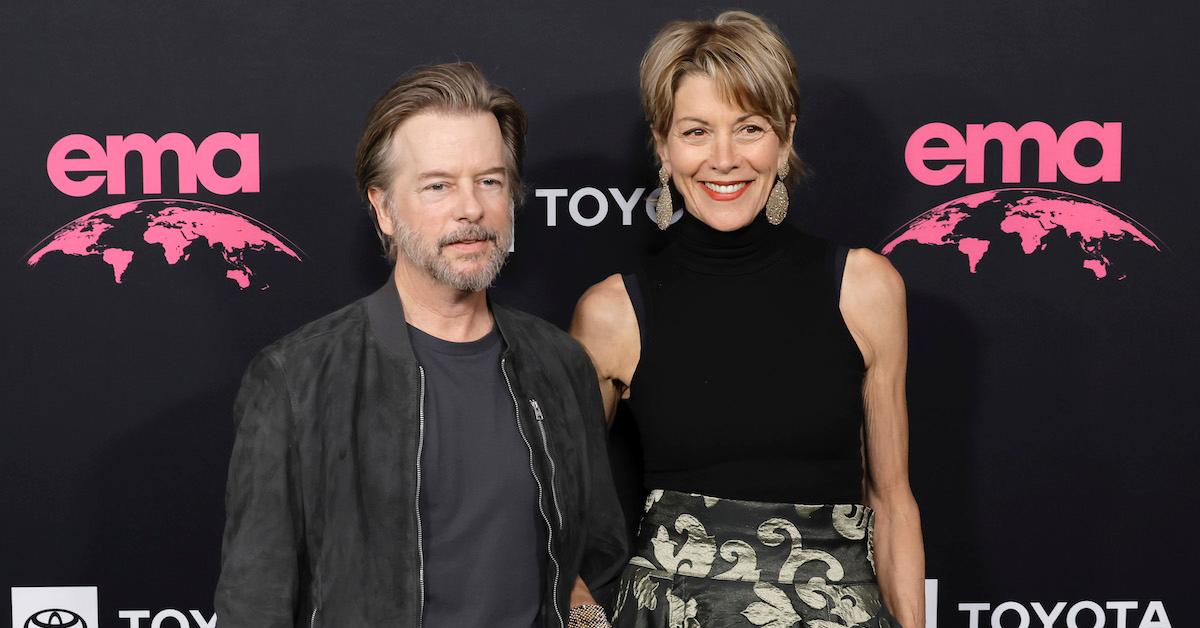 Article continues below advertisement
Wendie Malick starred on 'Just Shoot Me' decades before playing the college president on 'Young Sheldon.'
If you were a Just Shoot Me fan, then you remember Wendie's sassy turn as Nina Van Horn, a droll magazine editor with a line delivery style that has become her trademark. That unmatched vivacious energy carried over into roles on other iconic shows like Frasier, and Hot in Cleveland. It's no wonder that she also nabbed the role as President Hagemeyer in Young Sheldon — she was meant for it!
You can watch Young Sheldon on CBS every Thursday at 8 p.m. ET.