Sheldon Cooper's Smarts Can Only Entertain for So Long — Is 'Young Sheldon' Ending?
Considering the success of CBS's 'The Big Bang Theory,' it's no surprise it go a spinoff, 'Young Sheldon,' in 2017. But is the end near?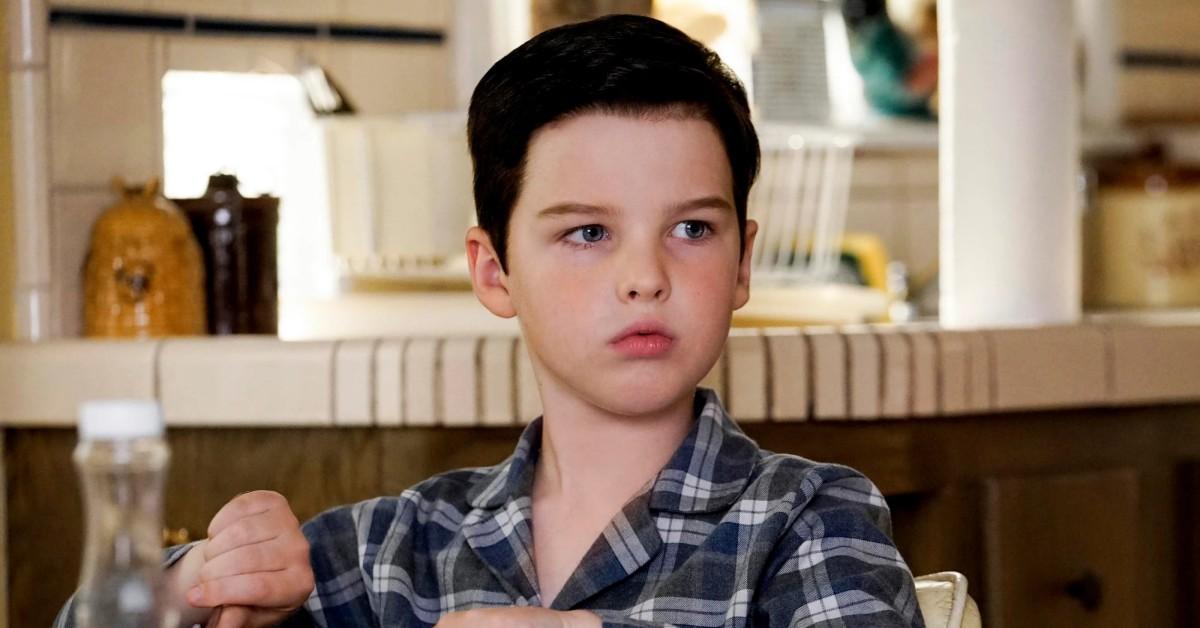 A cash cow can only be milked for so long before it's all out of pennies. In regards to fictional genius Sheldon Cooper, he's a sitcom character who's taken up space on our small screens since his television debut in 2007. For those who don't know, Sheldon Cooper was one of the main protagonists of CBS's polarizing laugh-track sitcom The Big Bang Theory, where he was played by Jim Parsons.
Article continues below advertisement
Following the adventures of a group of nerdy, socially awkward physicists and their less-awkward blond neighbor Penny (Kaley Cuoco) — a waitress/aspiring actress — the Emmy-winning series lasted a whopping 12 seasons. There must be a science to its success, because in 2017, Sheldon got a cutesy origin story in the form of a spinoff series: Young Sheldon. Starring Iain Armitage as the notoriously aloof Sheldon Cooper, Chuck Lorre's series explores Sheldon's childhood in conservative Texas circa the late '80s.
The series initially saw little Sheldon as a 9-year-old high school student who skipped four grades. By Season 5, Sheldon was an 11-year-old college student studying at the fictional East Texas Tech University. They grow up so darn fast. But OG TBBT fans know that as Sheldon gets older, another particular main character will eventually meet his demise. Knowing that the Grim Reaper is just around the corner, many are wondering what the fate of Young Sheldon will look like. Is it ending?
Article continues below advertisement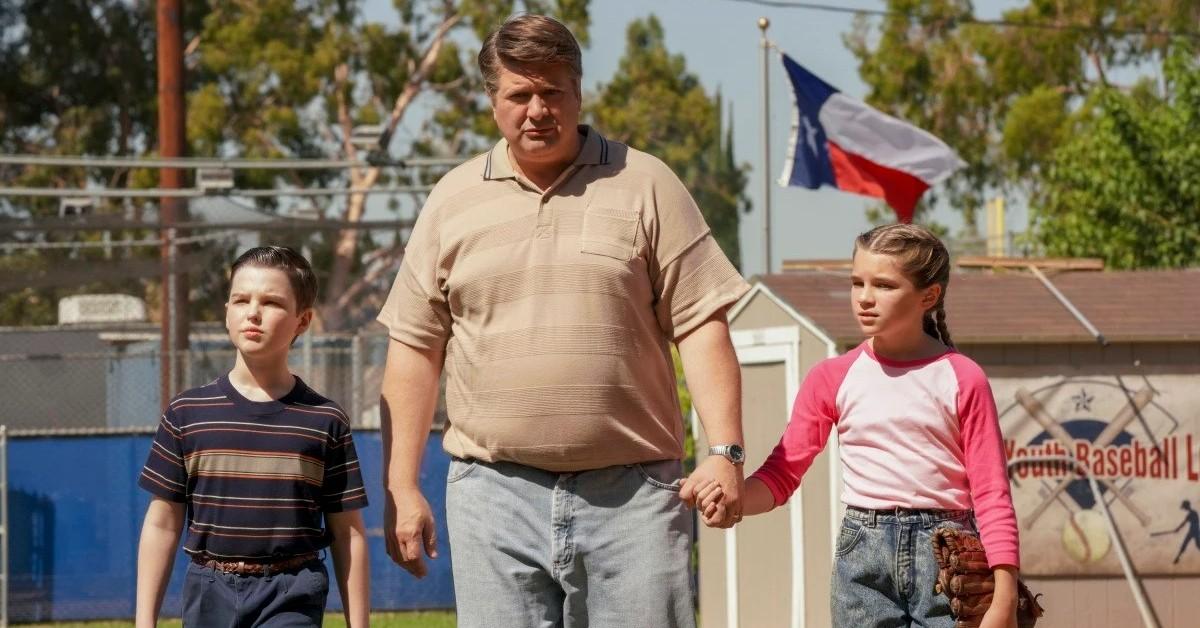 Is CBS's hit family sitcom 'Young Sheldon' ending?
According to Variety, CBS announced back in March 2021 that Young Sheldon was renewed for three more seasons. The "prequel series will be on the air until at least 2024," the publication wrote. So, geeky superfans of the TBBT franchise can relax (and lighten the grip on your barometers while you're at it!).
And while it's safe to say that Young Sheldon isn't going anywhere, we can't say the same for Sheldon's father, George (Lance Barber).
Article continues below advertisement
See, all of Sheldon's family members made appearances in The Big Bang Theory, save George, as the lanky theoretical physicist repeatedly relayed that his father died when he was a mere teen. Story after story revealed that Sheldon carried much pain concerning his father's untimely passing and their feeble father-son relationship. Not only that, but a shaken 13-year-old Sheldon walked in on his father cheating on his mother.
Article continues below advertisement
Perhaps in an attempt to keep Young Sheldon light and family friendly, Lance Barber's George is a fine, acceptably flawed father, one who doesn't quite resemble the inconsiderate man adult Sheldon described on multiple occasions. And while it wouldn't be ludicrous for the prequel to change up the storyline (though that would make the universe a bit convoluted), actress Raegan Revord — who plays Missy Cooper on Young Sheldon — indicated that George's death will make its way into the series.
In March 2022, Twitter user @_taylorquinn tweeted, "Missy and George's relationship is beautiful. We will all be destroyed by her reaction to his death," clearly imagining the impressionable character's inevitable pain. Raegan Revord responded to the empathetic post, writing, "I'm already destroyed and it hasn't even happened yet." Gasp.
Article continues below advertisement
While George's death likely won't mark the very end of Young Sheldon, its aftermath (plus his increasingly obvious adultery) will forever change the family dynamic in the Cooper household.