Congresswoman Rosa DeLauro Rocks Her Purple Hair for a Very Important Reason
Not many congresswomen have outlandish hair, but Rosa DeLauro has long rocked her purple hair for a very specific and personal reason.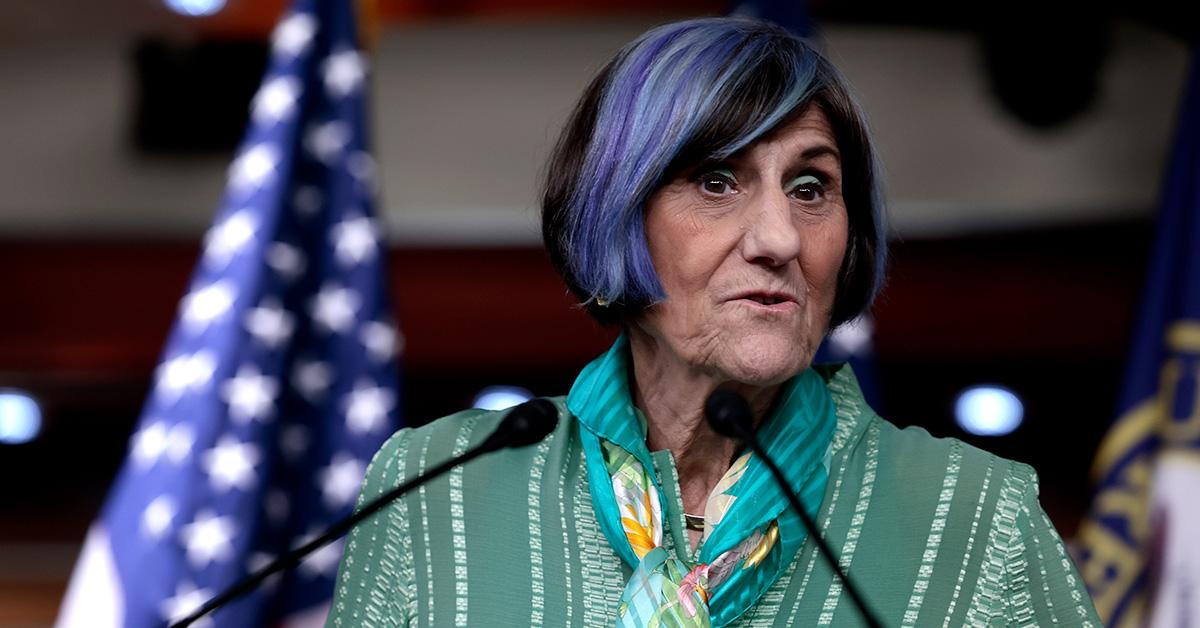 When you think of members of Congress, you likely think of them as dressed largely in fairly dull, neutral colors. And yet, when Ukrainian President Volodymyr Zelenskyy gave a speech to a joint session of Congress on Dec. 21, 2022, many noticed that one member of Congress in particular seemed to be rocking some fairly distinct color. Now, many want to know more about the congresswoman with purple hair.
Article continues below advertisement
Now, many people want to know more about the congresswoman with purple hair. Keep reading for all the details on the congresswoman and why she choose to have purple hair.
Who is the congresswoman with purple hair?
The congresswoman rocking purple hair is Rosa DeLauro, who has represented Connecticut's third congressional district since 1991. Congresswoman DeLauro first began rocking her signature purple locks in 2018, and has had the look ever since. In a tweet at the time, she explained that she had chosen to begin wearing purple to show her support for research into pancreatic cancer.
Article continues below advertisement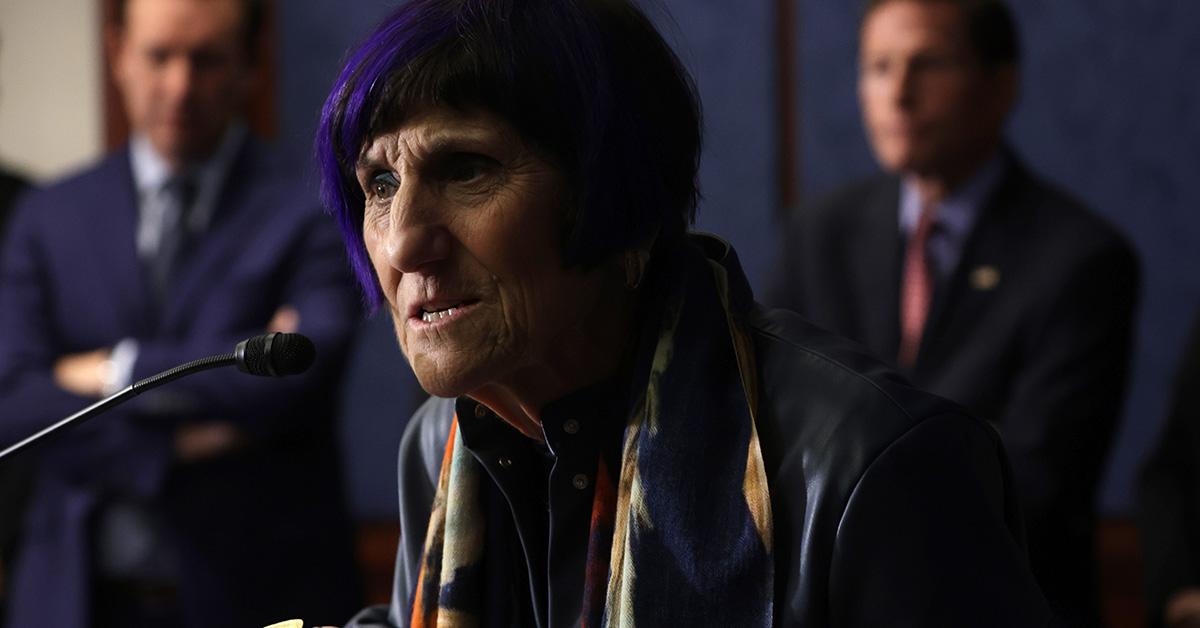 "I am wearing purple for #WPCD," she wrote on Twitter. "Pancreatic cancer is the 2nd leading cause of cancer-related death in CT, and on track to be the same nationwide. I am proud to raise awareness and fight for lifesaving @NIH research, which could unlock the cure to this disease."
Like many who saw President Zelenskyy's speech, DeLauro also took to Twitter in its aftermath to express her continued support for Ukraine as they battle an invasion from Russia.
Article continues below advertisement
Rosa DeLauro has been in the House for decades.
Congresswoman DeLauro has represented her constituents for more than 30 years, and because she comes from a solidly blue district in a solidly blue state, she has rarely faced any close elections in that time.
Now age 79, she wasn't elected into the House until she was almost 50, and had an impressive resume long before she was ever elected to office.
She was the first executive director of EMILY's List, a political action committee that aims to elect women into Congress who are in favor of abortion access.
DeLauro has obviously accumulated substantial power during her decades in the chamber, but according to her congressional website, her focus is squarely on providing for working families across the country.
Article continues below advertisement
"At the core of Rosa's work is her fight for America's working families," her website reads. "Rosa believes that we must raise the nation's minimum wage, give all employees access to paid sick days, allow employees to take paid family and medical leave, and ensure equal pay for equal work. Every day, Rosa fights for legislation that would give all working families an opportunity to succeed."
The congresswoman only recently came to national attention when some noticed her hair, but that was far from the only remarkable thing anyone who tuned into President Zelenskyy's speech saw. During his speech, which was in English, Zelenskyy made it clear that he believes the fight he's waging is on behalf of democracies around the world. His emotional appeal to Congress may ultimately go a long way towards ensuring that the U.S. and allied nations continue to support Ukraine in the months ahead.