Corey Harrison From 'Pawn Stars' Has Faced Legal Trouble in the Past
Why did 'Pawn Stars' star Corey Harrison go to jail? Let's unpack what we know about the reality star's criminal history.
As one of the leading cast members on Pawn Stars for the show's entire duration, Corey Harrison is the definition of a bonafide reality star. Alongside his father, Rick Harrison, his late grandfather, Richard "The Old Man" Harrison, and his best friend Austin "Chumlee" Russell, Corey has helped make Pawn Stars a beloved and informative program that delights millions of viewers to this day.
Article continues below advertisement
For however much fans may know about Corey thanks to his escapades on the show, many may not be as immediately familiar with the more unscrupulous parts of his life, namely his criminal record.
With that being said, why did Corey go to jail in the past? Keep reading to find out.
Article continues below advertisement
Why did Corey Harrison go to jail?
According to FindLaw, Corey doesn't exactly have a squeaky clean record in the eyes of the law. Indeed, the lovable reality star was arrested and jailed over a decade ago in California.
The legal resource website states that he was at Murray's Saloon and Eatery in Big Bear Lake, Cal., on March 20, 2011 when the reality star and another bar patron got into an argument.
A bartender flagged down a local police officer who attempted to intervene in the situation. Then, Corey "pushed a deputy and pushed a security guard at the bar," according to San Bernardino County sheriff's spokeswoman Arden Wiltshire at the time.
He was arrested, booked into the local jail, and released the next day. "We did hold him for a couple hours to let him sober up and then we released him. That's standard procedure for us," the spokeswoman added.
Article continues below advertisement
Luckily for Corey, it doesn't seem as though he has had any other run-in's with the law in the time since. He has remained a regular cast member on Pawn Stars ever since the aforementioned incident.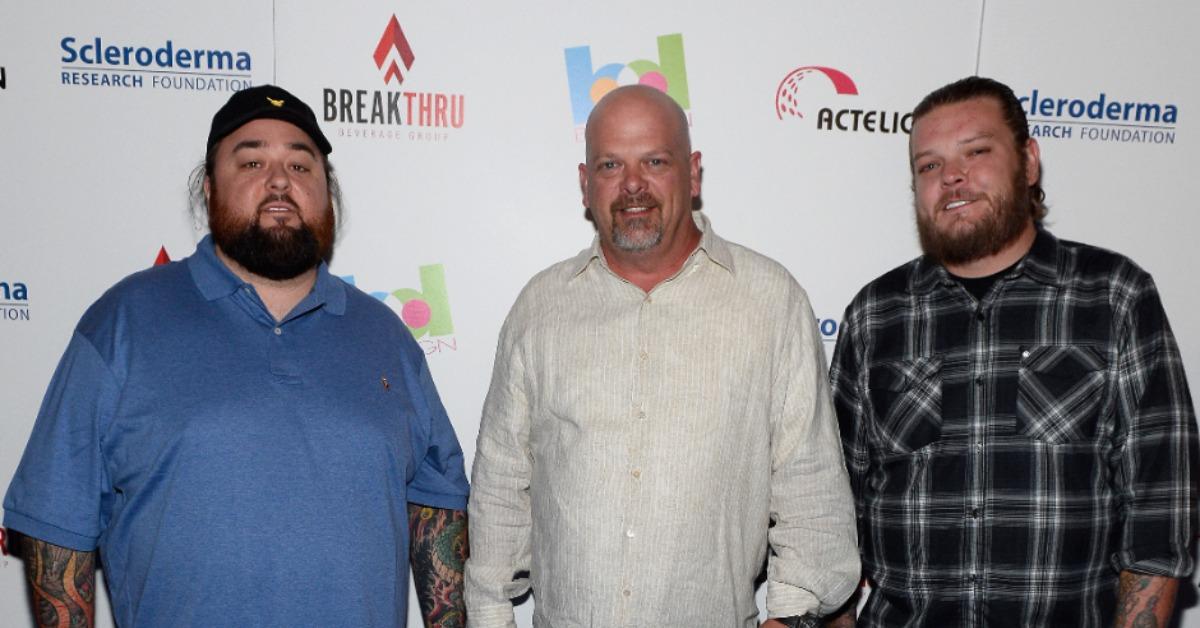 Article continues below advertisement
The other 'Pawn Stars' icons have faced legal issues, too.
Corey may have been jailed for assaulting a police officer, but he isn't the only famous face on Pawn Stars that has dealt with the law. On an individual basis, Chumlee has been arrested for possession of a firearm by a prohibited person and one count of attempted possession of a controlled substance, per the Las Vegas Review-Journal. As for Rick, he has been sued by his mother for misallocating family funds.
Although this didn't result in any charges for the crew, they also reportedly melted down $50,000 in stolen gold coins that were sold to them. The reality stars evaded prosecution because they purchased the gold without knowing it was stolen and were fully compliant with Nevada law regarding holding periods for sold/pawned items, per FindLaw.