A Woman Asks if She Did the Right Thing After Falling for a Couple's Vacation Package Scam
While vacationing in Panama a couple got suckered into buying a $30,000 vacation package. We hate to say I told you so but, we told you so.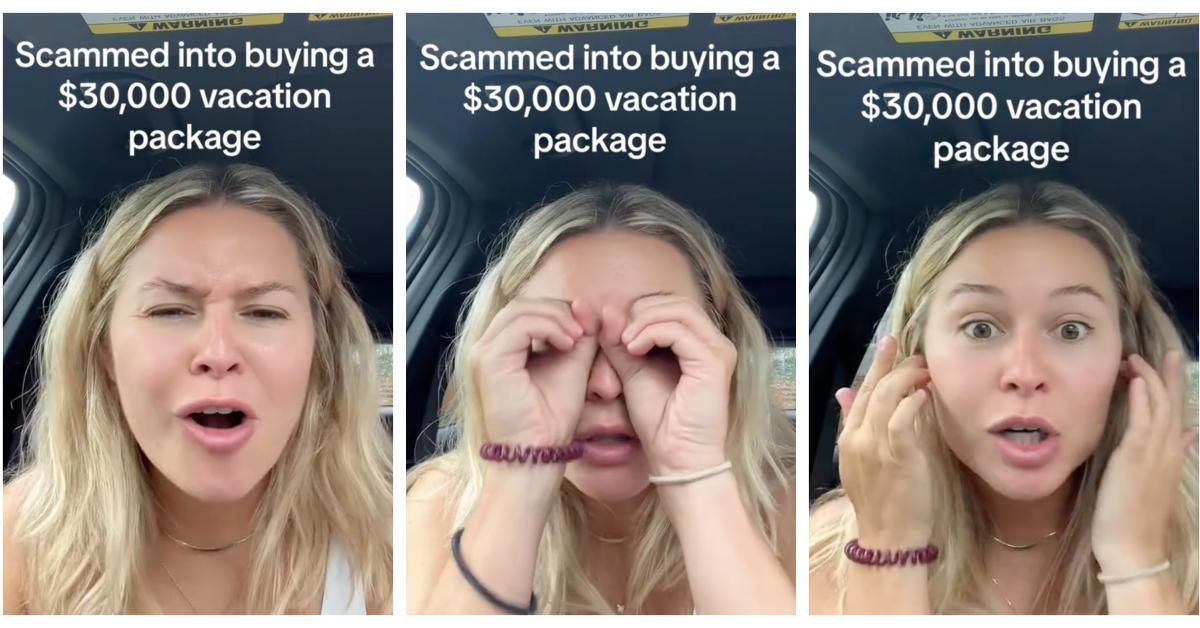 Scams are all the rage nowadays. From hit podcasts like Laci Mosley's Scam Goddess to horrifying documentaries such as The Tinder Swindler, we can't seem to get enough. Look at Anna Delvey whose story got the Netflix treatment in Inventing Anna, complete with Ozark's Julia Garner playing the odd-voiced con artist.
Article continues below advertisement
As far as true crime goes, I think people feel more comfortable consuming stories about fraud because the crimes are usually financial in nature. And while they can absolutely devastate the victims, at least no one was killed, usually. For Summer Edeen, who goes by @hellosummeredeen on TikTok, the only thing that possibly died was her ego when she and her partner fell for a couple's vacation package scam. Would you have fallen prey to this scheme? Read on for the frustrating story.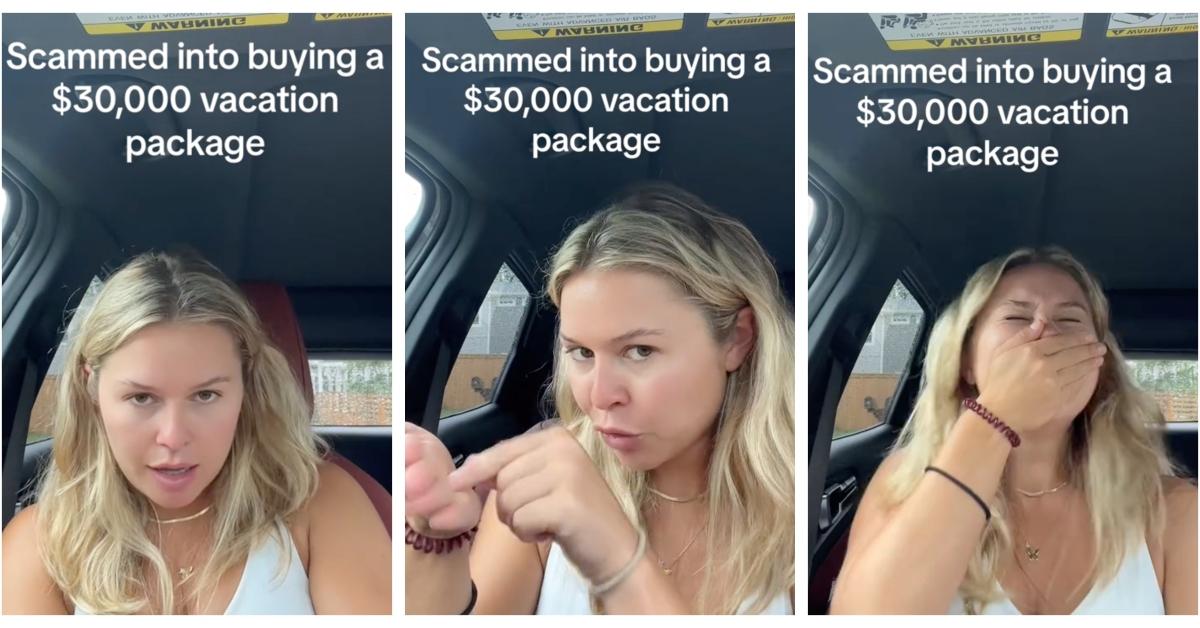 Article continues below advertisement
Would you fall for this couple's vacation package scam?
First of all, I love a girlie whose proud of her mistakes. Own them but then, fix them. Sadly I don't think Summer is gonna come out of this on top. In a viral TikTok which should have been a cautionary tale, Summer explained how she and her partner bought a $30,000 vacation package that is probably scam.
Summer and her partner Josh were vacationing in Punta Cana when they approached by a man who offered them a $300 gift certificate for massages if they sat through a one hour presentation. This is either a timeshare scheme or, Summer and Josh were about to be indoctrinated into a cult. Incidentally, a timeshare is kind of like a cult.
Article continues below advertisement
What happens next is painful. Although Summer admits several times that she was probably being suckered into something, she walked into it with arms wide open just like Creed. The first person they meet at this mysterious presentation immediately starts buttering them up. "You guys are awesome," he says. "We should hang out." Have either of these people never met a salesperson?
Article continues below advertisement
"We fell for it, we friggin' fell for it," says Summer. Kudos for being self-aware but does it matter in the end when it does not help? "Then he brings in the big guns," she explains. Evidently the big guns is a British man and I'll be honest, I love an accent and would find it difficult to say no to anyone who sounds like Mr. Darcy.
In what I assume is a disturbingly charming fashion, the British man tells Summer and Josh about the various vacation packages available. Each package allows the purchaser to stay at various resorts that are partnered with this company we later learn is called Universal Vacation Club. I'm always wary of an organization whose name doesn't really explain what it does, like International Business Machine (IBM).
Article continues below advertisement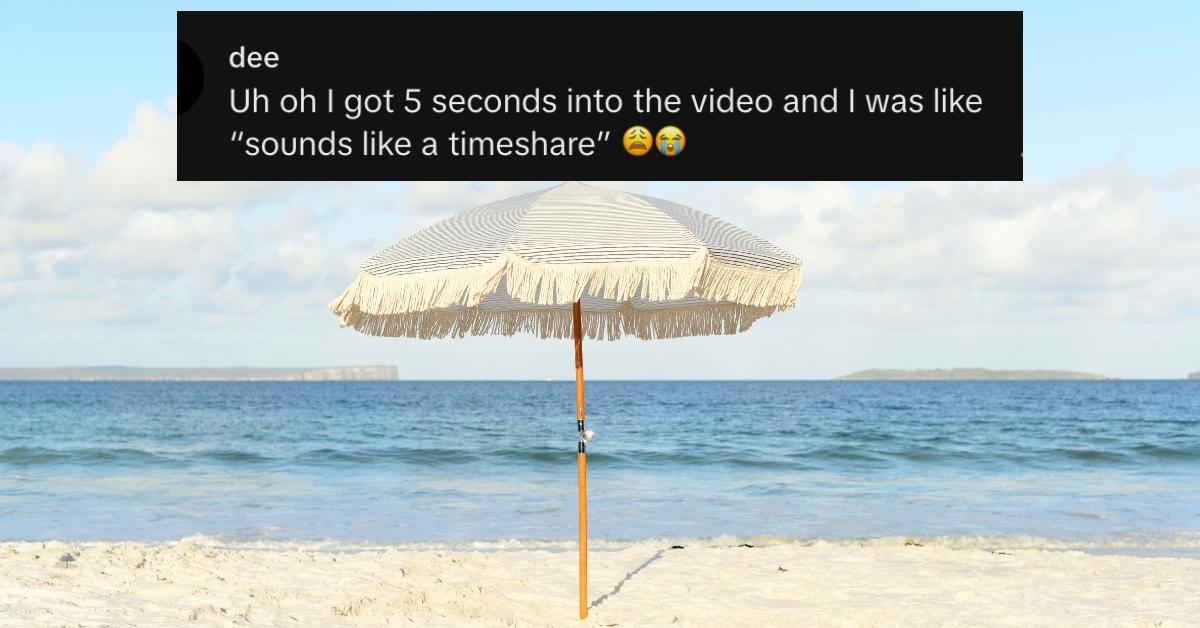 Summer and Josh end up going with the Platinum Package which, for $30,000, gets them six free weeks that is all-inclusive and they can bring their friends. How many friends? Who knows! "I don't have that kind of money. Josh doesn't have that kind of money," Summer says. So the Brit knocks it down to $17,000 and they say yes to a contract in Spanish that neither of them can read.
Article continues below advertisement
Somehow this story only gets worse.
In a followup TikTok, Summer reveals that after Googling Universal Vacation Club and reading story after story about how they are fraudsters, they still bought the package. You know what they say, fool me once shame on you, fool me twice shame on me, and fool me thrice then really I might have deserved it.
Article continues below advertisement
If you're wondering how this was paid for, Summer took out a line of credit with a bank in Panama. "They have different regulations overseas," says Summer while screaming "Red flag! Red flag! Why did I do that?" I am also asking that question. After barely sleeping Summer and Josh decided to approach strangers at the resort and ask if they bought a package.
Multiple people said they absolutely did not fall for that while a few said they loved it. Finally, one couple gave Summer and Josh the answer they were looking for. They also bought the Platinum Package but after suffering from buyer's remorse, tried to cancel it. The company knocked the cost down to $5,000. Summer and Josh then proceeded to get the same deal.
After going back to their hotel room and crunching the numbers, they decided it was worth it. Evidently one week at one of these resorts is worth $5,000 so getting six weeks with friends, all-inclusive, made sense. "At the end of the day we justified it like if we got slightly less scammed, then maybe it's worth it." I think the best move is to not get scammed at all, but that's me. What do you think?