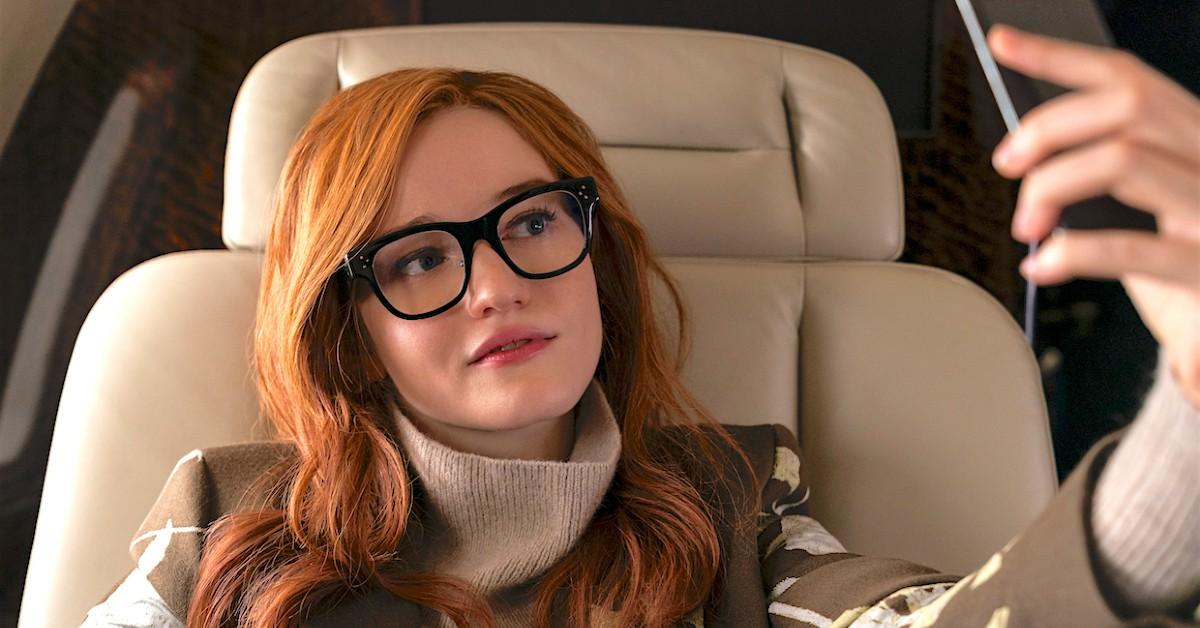 Netflix's Miniseries 'Inventing Anna' Will Leave You in Awe of Anna Delvey's Mind — How Much of It Is Real?
From Anna Delvey's signature Celine sunglasses to super quotable lines like, "What are you wearing? You look poor," everything about Shonda Rhimes' Netflix miniseries Inventing Anna draws us in. It paints a picture of the equally unbelievable and lavish world of convicted fraudster and "fake German heiress" Anna Delvey (Julia Garner) — whose real name is Anna Sorokin. Born in Russia to a middle-class family, Anna convinced NYC's elite inner circle that she was a German heiress with a trust fund worth over $60 million.
Article continues below advertisement
When high society believed the fantasy in the mid-2010s, Anna was able to manipulate wealthy friends, big banks, and ritzy hotels into financing her expensive lifestyle. Come on, Anna was so wealthy; she had to be good for the money she owed, right? The Instagram-famous con-woman — who stole upwards of $275,000 — was the subject of journalist Jessica Pressler's New York Magazine 2018 feature story "How Anna Delvey Tricked New York's Party People." The addicting miniseries is based on Jessica's reporting.
At the beginning of every episode, viewers are met with a cheeky message stating, "This story is completely true, except for the parts that are totally made up." Most true-crime stories are sensationalized and dramatized for the sake of entertainment, but that begs the question: How much of Inventing Anna is based on truth? And, more specifically, what parts are "totally made up"? Jessica Pressler has the facts.
Article continues below advertisement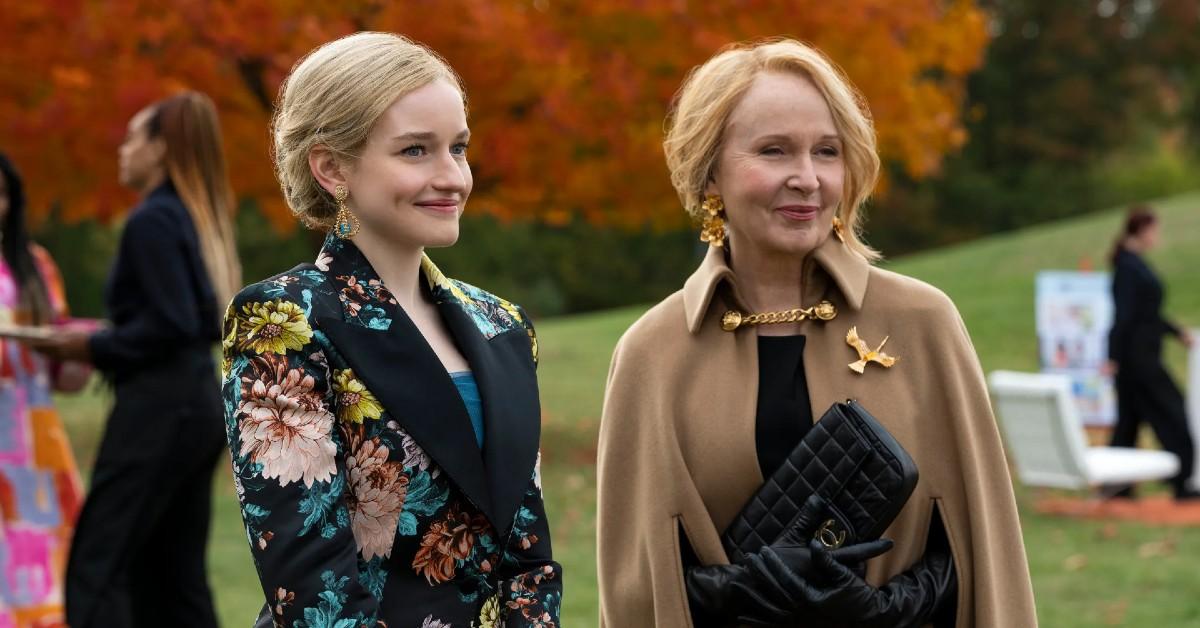 How much of 'Inventing Anna' is real?
Where do we even start? Overall, the show follows the reporting of pregnant Manhattan Magazine journalist Vivian Kent (Anna Chlumsky), who repeatedly visits and interviews Anna Delvey while she's held at the infamous Rikers Island jail complex. Manhattan Magazine is a fictional version of New York Magazine (the logo was even designed to look like that of New York).
Article continues below advertisement
The names of Anna's friends, lawyer Todd Spodek (Arian Moayed), and several of the hotels she swindled are real, but Vivian Kent is a fake name. Vivian is based on Jessica Pressler. And regarding Vivian's zealous and fiery personality, Jessica isn't quite as aggressive with her reporting. "Vivian is like an all-caps angry email of me, but there are things that are very real mixed into it," Jessica Pressler told Vulture.
As mentioned by Collider, Jessica was never involved with Anna's legal defense, and she never had fellow "Scriberia" journalists help her with research. (It really seemed like her colleagues never had work of their own to do!)
Article continues below advertisement
While Scriberia was made to look like an undesirable space in the office where veteran long-form writers are tucked away, Jessica clarified this. "Scriberia in the show and in real life is the land of long-form writers, which at New York Magazine was a wonderful place to be," she stated.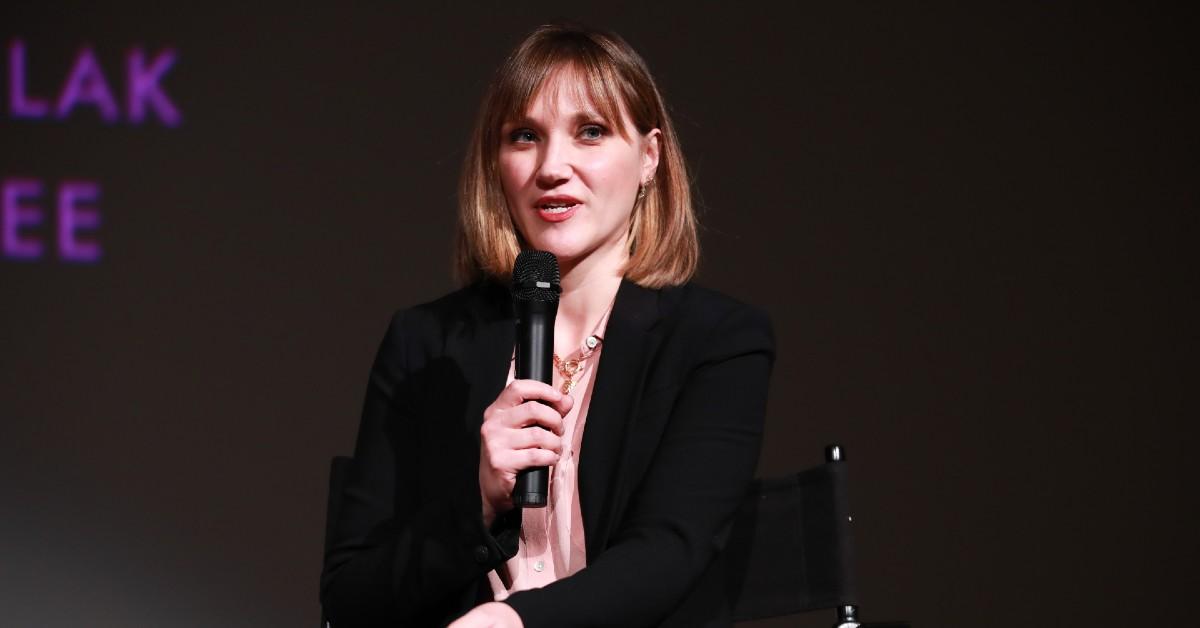 Article continues below advertisement
Another thing Jessica cleared the air on was her trip to Germany. Though she did travel to Germany in real life, Jessica made it very clear that she never trespassed on Anna's parents' property. The gal is a fierce reporter, but breaking and entering just isn't her style.
"I was hearing so many different stories about Anna, and it kept growing, and there were a lot of conspiracy theories going on, and I started to have so much material, I thought I would do a book of some kind. So I went, but it was not quite like that. There was a lot more laughing," she explained to Vulture.
Article continues below advertisement
Throughout the rocky course Jessica took to create her famed Anna Delvey exposé, she was in fact pregnant. She never had to lay a towel down on the floor in the office in case her water broke, however. "I was super pregnant while reporting that story and finished two weeks or so before I had a baby," she said.
And on that note, she never had a "murder wall" adorned with strings, photos, and push pins in her baby's nursery. "I wish I had — I'm a little bit jealous of Vivian's [murder wall]. And I did not miss an ultrasound appointment either," she detailed to Shondaland. She's a fabulous reporter and a dedicated mama.
Article continues below advertisement
Were all of Anna Delvey's lavish exploits real?
From living it up in opulent Manhattan hotels to vacationing in Morocco to flying on a private jet, Anna Delvey knows how to treat herself to a good time. And when we say "treat herself," we of course don't mean on her own dime. Those unbelievable tidbits did actually happen, as she famously manipulated Rachel Deloache Williams (Katie Lowes) into charging her Vanity Fair company card for the bulk of their Morocco trip. Anna initially said the vacation would be an "all expenses paid" getaway, but in the end, she conned Rachel out of $62,000.
Article continues below advertisement
According to Collider, Anna neither overstayed her welcome on a rich pal's yacht nor did she use someone else's credit card — aka the one belonging to fictional philanthropist Nora Radford (Kate Burton) — to finance a $400,000 shopping spree at Bergdorf Goodman. We can just imagine the luxurious piles of Chanel and Valentino Anna would stock up on — from this season, of course.
And Anna's pretentious app-building boyfriend, Chase Sikorski (Saamer Usmani), yeah, he's not real either. However, many believe that the "Wake" app creator featured in Inventing Anna is based on real-life "futurist" tech bro Hunter Lee Soik.
Overall, Anna Delvey's story is stranger than fiction, but that didn't stop Shonda Rhimes from spicing it up.
All episodes of Inventing Anna are currently streaming on Netflix.