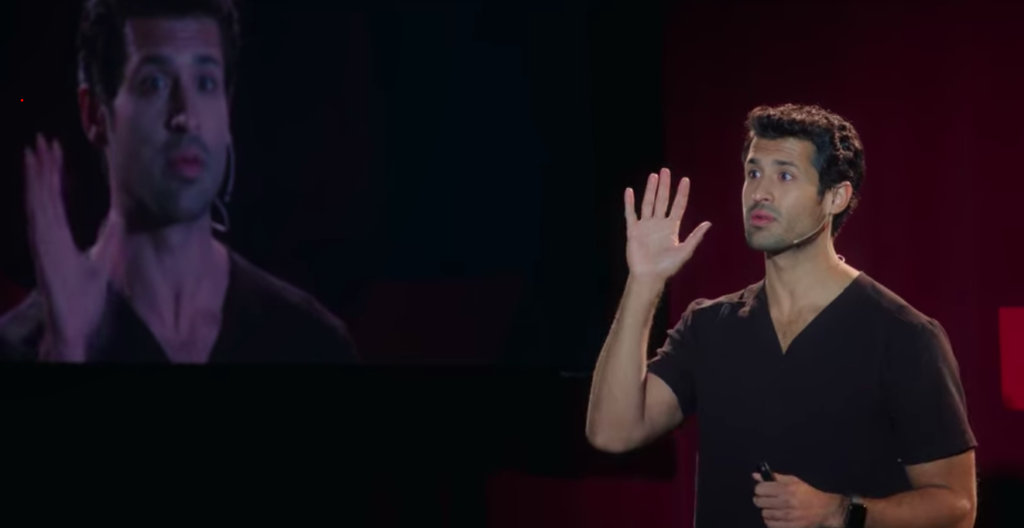 The Truth and Scandal Behind the Revolutionary "Wake" App From 'Inventing Anna'
The one thing that's never completely clear in Inventing Anna is what's reality and what's fiction. In the Shondaland Netflix series, we know a few things are based on reality. For instance, Anna Sorokin really did masquerade as an heiress named Anna Delvey, conning New York's elite out of hundreds of thousands of dollars.
Article continues below advertisement
But on the other hand, the names and stories of those surrounding Anna are kept under wraps. One reason is because the original New York Magazine article the series is based on didn't reveal all the identities of the people Anna dealt with. But another is because the series writers had the opportunity to punch up reality to make Inventing Anna more entertaining and binge-worthy. So what about Anna's boyfriend, Chase Sikorski? Are he and his "Wake" app real, or are they works of pure fiction?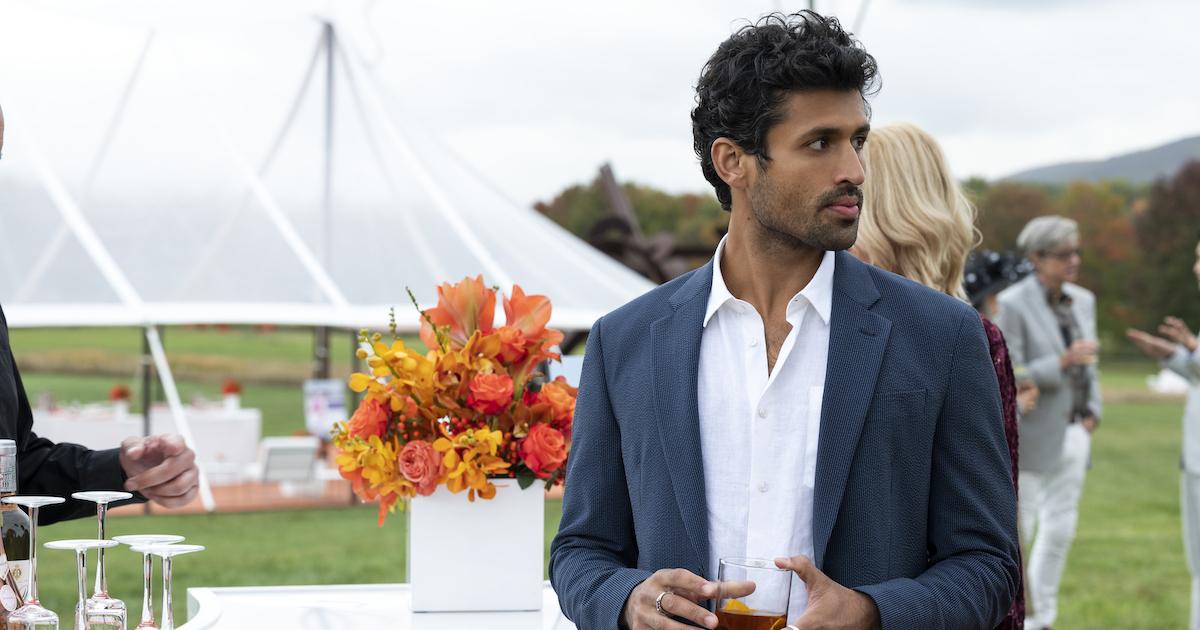 Article continues below advertisement
Chase Sikorski could be based on another "futurist," named Hunter Lee Soik.
Many journalists have started making connections between the characters in Inventing Anna and their potential real-life counterparts. One of the biggest question marks, however, is the real identity of Anna's boyfriend, Chase. There's no person named Chase Sikorski (that we know of), but there is a man who traveled on the TEDx circuit, was described as a "futurist," went to Ibiza with Anna, and even started a fundraising campaign for a dream app called SHADOW: Hunter Lee Soik.
Article continues below advertisement
In the original New York Magazine article by Jessica Pressler (she becomes Vivian Kent in Inventing Anna), we learn that Anna did indeed have a rumored boyfriend, not unlike Chase's character. Although he remained anonymous in the article, Anna's boyfriend is described as "a futurist on the TED-Talks circuit who'd been profiled in The New Yorker."
A few people fit that profile, but Hunter appears to be the only one to be age-appropriate… and the fact he clearly knows Anna and started an app dealing with dreams solidifies our guess.
Hunter Lee Soik began a fundraising campaign for an app called "SHADOW," which was similar to Chase Sikorski's "Wake" app.
In Inventing Anna, Chase joins forces with Anna to bring his app to life. We first meet Chase when he gives a TED Talk about the value of remembering dreams: What if we could take that data and use it to make the world a better place? That's the premise of his app, and Anna clearly believes in it, so much so that she's able to help Chase secure backers. But as time goes on, Chase runs out of funds, thanks to funding his extravagant lifestyle with Anna, and his "dream" dies.
Article continues below advertisement
Similarly, Hunter's app is called "SHADOW," and its Kickstarter campaign still exists. The ties between Hunter's project and Wake are all too similar to ignore. In the fundraiser's description, Hunter explains, "[Dreams contain] a huge amount of data — with unfathomable potential — we forget each day, all because we don't have a good way to record and understand it… By combining daily tracking with scientific and psychological research, SHADOW can visualize and contextualize dreams and help users progress from simply recalling their dreams to understanding them." It's basically the same exact concept as Wake.
Article continues below advertisement
Essentially, this app would have been an enhanced alarm clock that wakes you up slowly at the best point in your sleep cycle. From there, it prompts you to remember your dreams, basically combining a smart alarm clock with a dream journal.
The app sounds cool, so it's no surprise that we want to know if it's real.
Unfortunately, no version of the Wake app exists in real life, except for a completely different app called "Wake."
Despite Hunter's big dreams, it seems that not only did his Kickstarter fail to create the SHADOW app, but there are hundreds of complaints asking for a refund. Like Chase in Inventing Anna, Hunter seemed to lose all the funding for SHADOW despite raising over $80,000. In addition, he picked up and moved to the Emirates and founded Ensō Group, which has a focus on "investing and supporting frontier technology," according to Hunter's LinkedIn.
Article continues below advertisement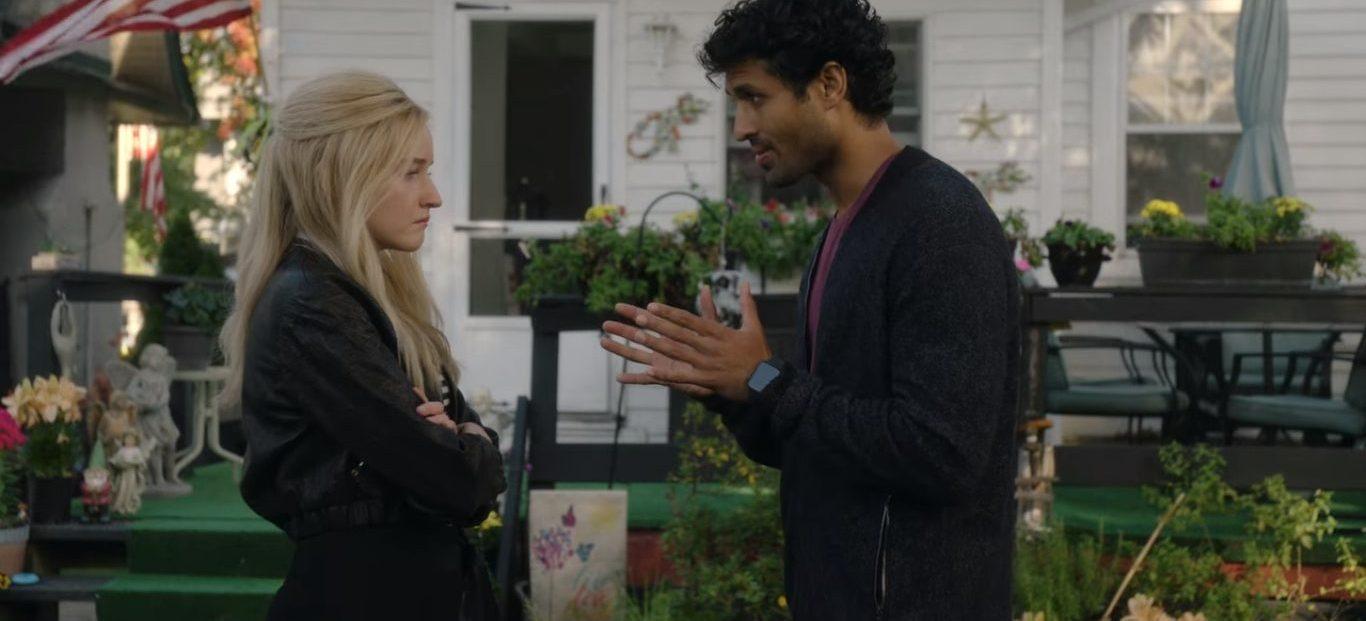 There are several apps similar to what Hunter was aiming to create. One, called "Sleep Cycle," will wake you at just the right point in your sleep cycle. There are also several dream journal apps out there. The app called "Wake" is used to wake devices up remotely, so it has nothing to do with Chase's conceptual dream-tracking idea.
All nine episodes of Inventing Anna are now available to stream on Netflix.