Netflix Facing Charges Over "Controversial" 'Cuties' Movie
Netflix is being taken to court in Texas after 'Cuties' indictment filing. The indictment comes after public figures called for lawsuits over the film.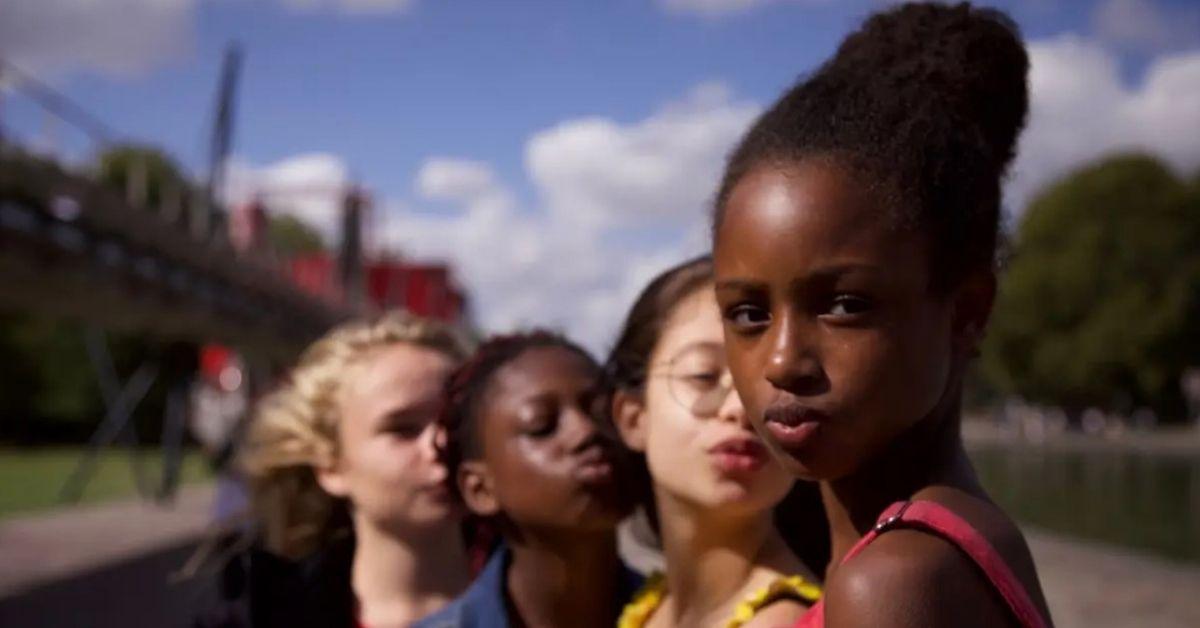 For several months in the summer of 2020, the Netflix movie Cuties, a French "teen coming of age story," has been under heavy controversy for its storyline. The center of the story follows a group of tween girls who form a twerking dance group they've called Cuties.
Article continues below advertisement
The man character, an 11-year-old girl, joins the dance group, defying her conservative parents. It's been embroiled in drama online since its U.S. release, with several prominent public figures calling for lawsuits over the film. They're getting their wish and then some, as now Netflix is facing indictment over Cuties in Texas courts.
Netflix has been indicted by a Texas grand jury over 'Cuties.'
According to NBC, a grand jury in Tyler County, Texas, filed charges on Sept. 23, 2020, against Netflix Inc. over the ongoing backlash related to its film Cuties. The publication reports the charges filed are for "promotion of lewd visual material depicting a child" due to the content in the French film.
Article continues below advertisement
According to the indictment, it's alleging that that because Netflix promoted, distributed, and exhibited material which "depicts the lewd exhibition of the genitals or pubic area of a clothed or partially clothed child who was younger than 18 years of age" for the "prurient interest in sex," it broke a law.
Article continues below advertisement
Texas Rep. Matt Schaefer tweeted a photo of the indictment papers which also note that the referenced material did not hold any serious "literary, artistic, political, or scientific value."
'Cuties' came under fire over its portrayal of tween girls growing up in today's society, with people saying it "oversexualized" them.
Cuties is centered around Amy, an 11-year-old Senegalese Muslim immigrant who joins a dance crew after finding herself caught between her conservative parents' values and internet culture — and growing up as a tween girl in today's society.
Article continues below advertisement
The controversy started due to some of the dance scenes in the film, which show 11-year-old characters twerking and dancing in a more "adult-like" fashion. And the young actors aren't too much older than the characters they play in the movie — with the main actor, Fathia Youssouf, only being 14 years old herself.
Article continues below advertisement
There was a strong feeling on social media that this movie did harm to the young actors, though others claimed the angry parties failed to realize that the movie itself is a critique at the very thing they're worried about. In an interview with Cineuropa director Maïmouna Doucouré stood by her work.
"The day I saw, at a neighborhood party, a group of young girls aged around 11 years old, going up on stage and dancing in a very sensual way while wearing very revealing clothes. I was rather shocked and I wondered if they were aware of the image of sexual availability that they were projecting. In the audience, there were also more traditional mothers, some of them wearing veils: it was a real culture shock," she said.
Article continues below advertisement
When the French film hit U.S. Netflix, the marketing of the movie was called into question, with some saying that the images that Netflix chose to promote directly contradicted the message of the movie. Netflix acknowledged their folly, sharing in a statement, "We're deeply sorry for the inappropriate artwork that we used for Mignonnes / Cuties. It was not OK, nor was it representative of this French film which won an award at Sundance. We've now updated the pictures and description."
Article continues below advertisement
Netflix stands by 'Cuties' in response to the lawsuit.
NBC obtained a statement from Netflix in response to the grand jury indictment from Texas, saying that it stands by the film and its content.
"Cuties is a social commentary against the sexualization of young children," the statement said. "This charge is without merit and we stand by the film."