Meet Jadyn Jannasch — Dak Prescott's Rumored "Rebound" Girlfriend
Who is Dallas Cowboys QB Dak Prescott dating in 2023? Meet his rumored girlfriend, LSU swimmer Jadyn Jannasch. Here's what we know about her!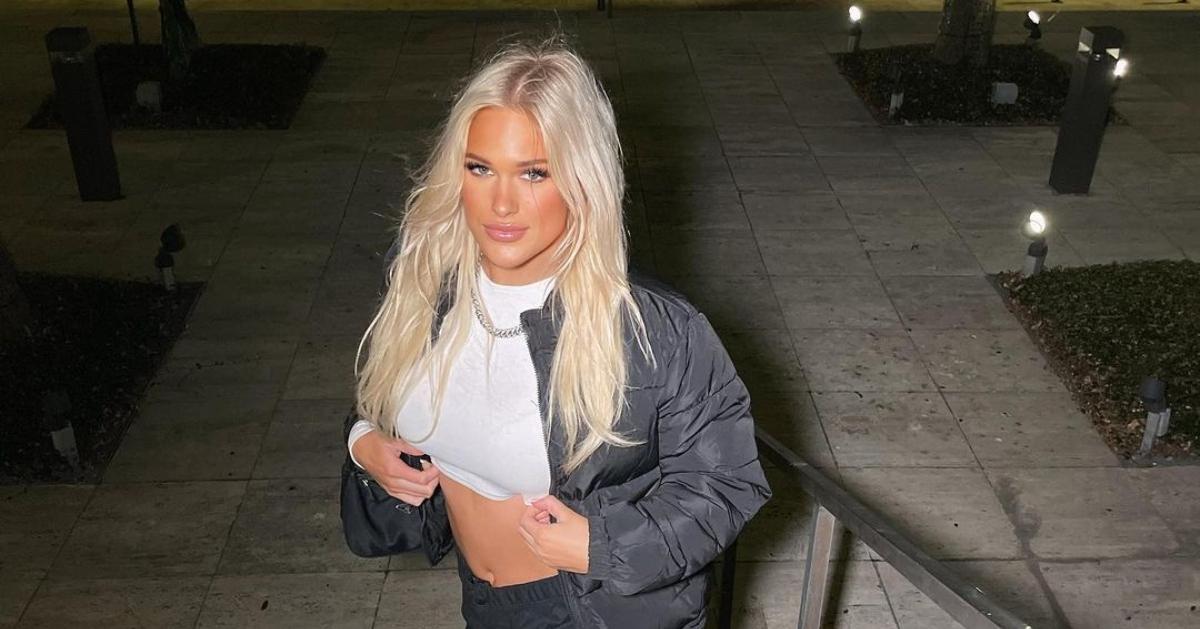 On Sunday, Jan. 22, the Dallas Cowboys fumbled their shot at the Super Bowl after a devastating loss to the San Francisco 49ers in Santa Clara, Calif. Whether or not Cowboys QB Dak Prescott is to blame for the team's elimination from the playoffs has since become a topic of debate on social media.
Article continues below advertisement
But that's not the only reason he's trending these days.
According to sources, the NFL star is dating someone new after his breakup with ex-girlfriend Natalie Buffett in March 2022. So, what's the tea? Let's get into it...
Who is Dak Prescott dating now? Meet his "rebound" girlfriend, Jaydn Jannasch.
Days after being defeated by the 49ers, news broke that Dak is seeing someone new — that someone is Lousiana State University swimmer Jadyn Jannasch.
A source told Page Six, "She has been telling teammates it's a rebound relationship for him, and it's still going on. But given that she's in school and he's in Texas, it's not an everyday thing."
The couple reportedly hooked up sometime before the holidays.
Article continues below advertisement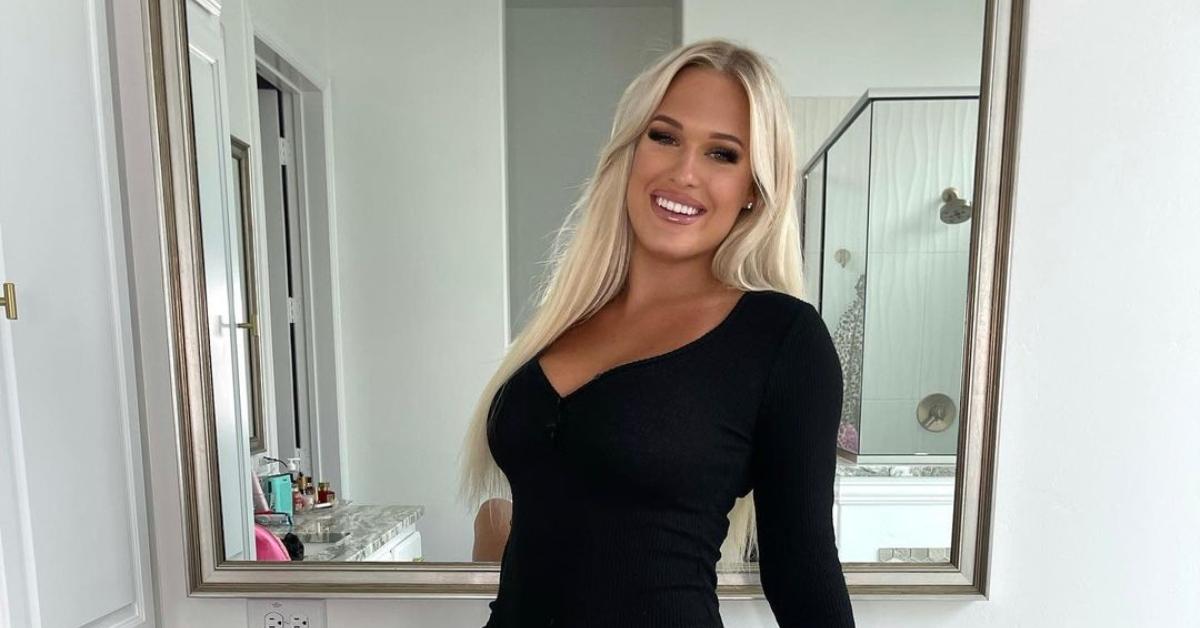 Although neither Dak nor his rumored girlfriend have confirmed that they're dating, the source said that Jadyn and her friends have even attended a few of Dak's games this season. But who is Jaydn Jannasch? Here's what we know about Dak's rumored girlfriend.
Article continues below advertisement
Who is Jaydn Jannasch? Read to find out!
The 20-year-old college athlete, who hails from Frisco, Texas, is in her junior year at LSU, where she is pursuing a degree in mass communications. Jaydn's brother, Jack Jannasch, is also on the LSU swim team.
According to her LSU sports bio, Jadyn "chose LSU because of the amazing atmosphere, coaches, and the extreme want to be able to swim on the same team as her brother."
Article continues below advertisement
While it isn't clear when they started their situationship, it's likely that Dak and Jadyn were introduced by her dad, Jeff Jannasch. Jeff is the owner of Town Square Mortgage, a company that's partnered with the Cowboys. In 2021, the Executive Vice President posed for a since-deleted Instagram photo with the football star, joking that they were "best friends" (per Page Six).
News that Dak and Jadyn are dating broke months after his breakup with his girlfriend of two years.
Last year, Dak Prescott and Natalie Buffett split after two years of dating.
Dak and Natalie didn't disclose the reason for their split in March 2022. In fact, they didn't really announce their breakup at all. Page Six confirmed that Dak and Natalie split on Wednesday, Jan. 25., many months after it happened. The article also hinted that Dak had been "casually dating" since then.
Article continues below advertisement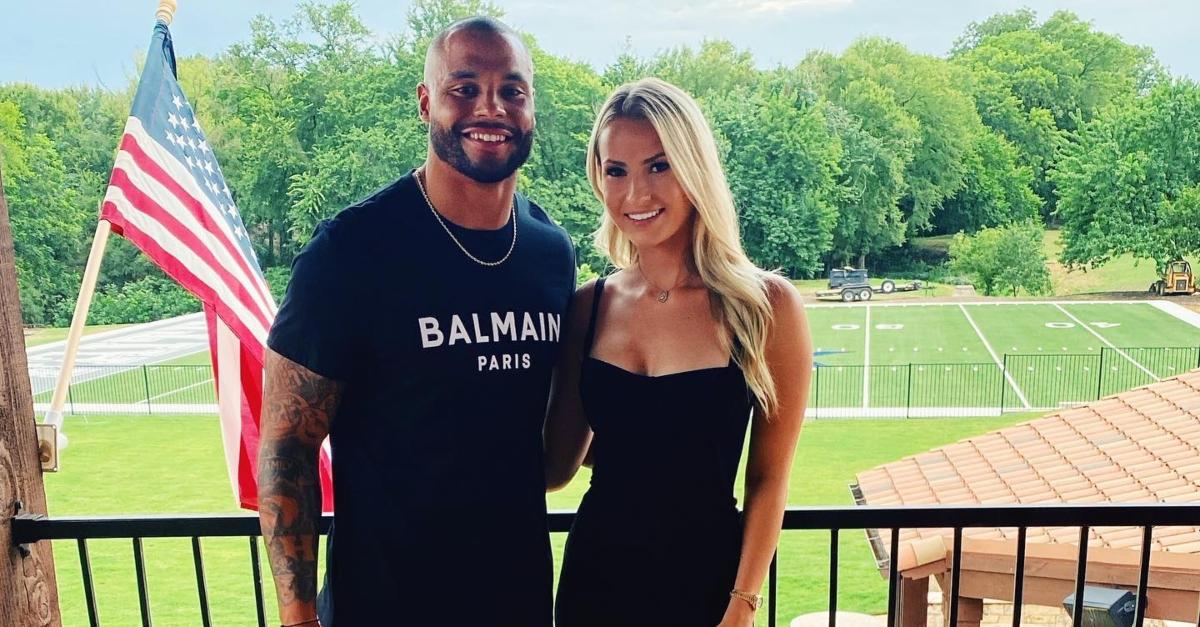 As of this writing, Natalie still has pictures of her and Dak on Instagram, whereas he doesn't. The last photo she posted of them together was in February 2022. The caption read, "The best date," alongside a heart emoji.