NFL Quarterback Dak Prescott Was Raised by Dallas Cowboys Loving Parents
Who are Dallas Cowboys quarterback Dak Prescott's parents? Here's everything we know about the two-time Pro Bowler's family.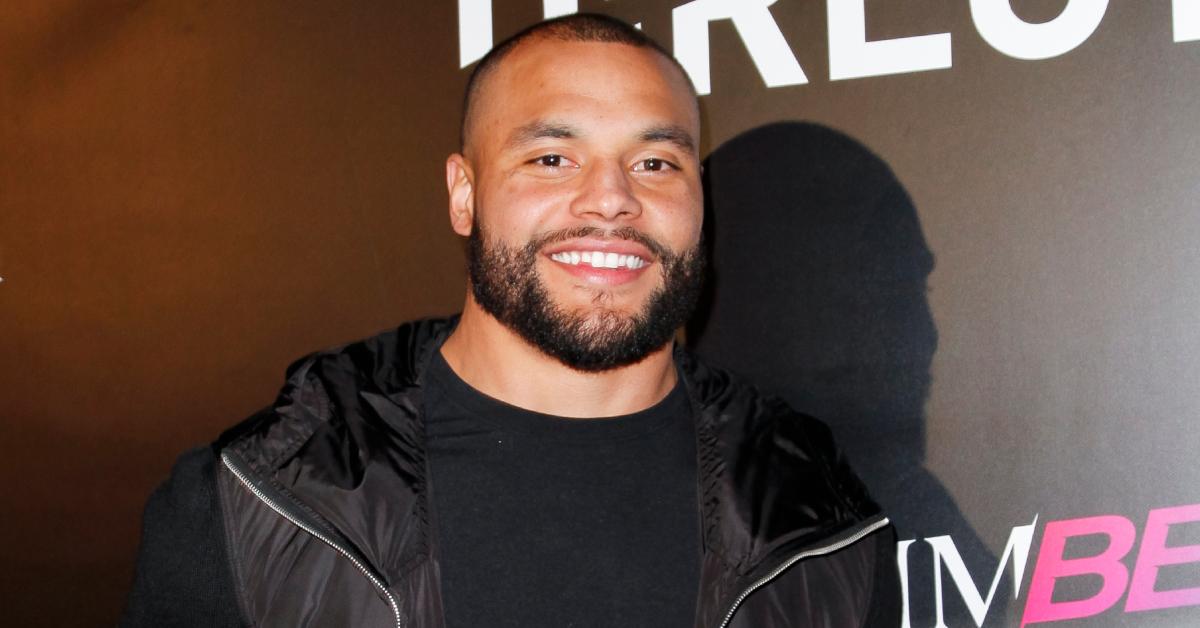 We don't think anyone has had a more chaotic week than Dak Prescott.
Not only did the Dallas Cowboys quarterback recently fall short in the NFL playoffs, but the entire world just learned he and his girlfriend of two years, Natalie Buffett, are no longer together. However, the two-time Pro Bowler seems to be handling the loss and breakup pretty well since several reports claim he's now dating 20-year-old LSU swimmer Jadyn Jannasch.
Article continues below advertisement
With all eyes on the 29-year-old quarterback's personal life and offseason plans, we figured this would be as good a time as any to discuss his family. On that note, who are Dak Prescott's parents? Keep reading for all the known details.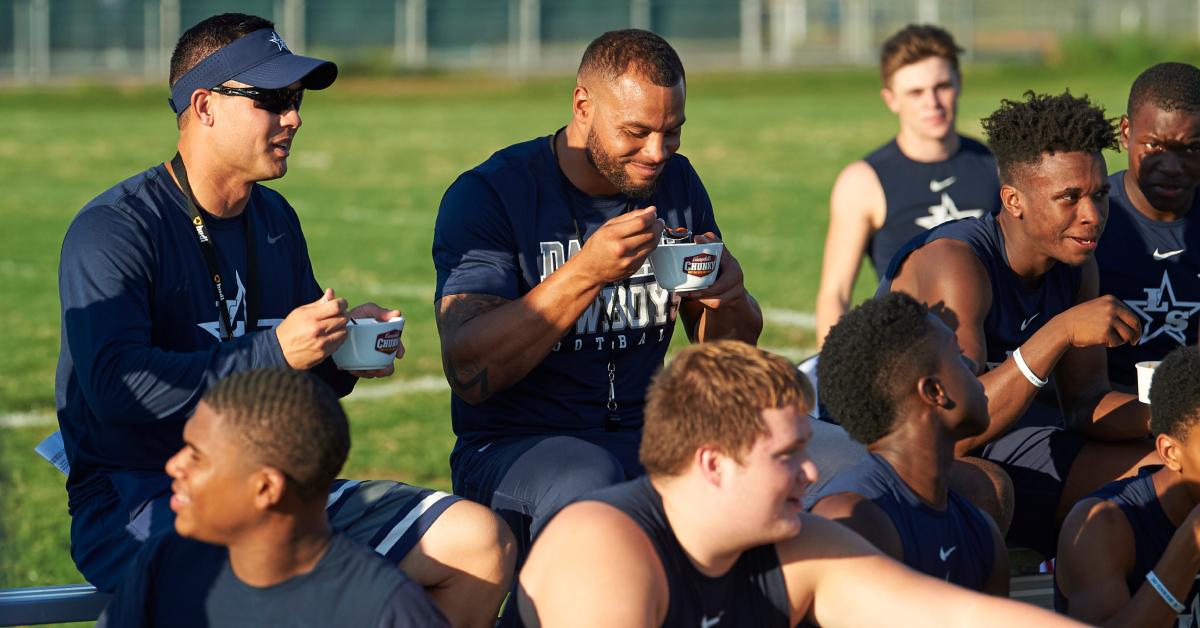 Article continues below advertisement
Who are Dak Prescott's parents?
Dak's parents are Nathaniel and Peggy Prescott; his father is Black, and his late mother was European American. According to The Dallas Morning News, Dak's parents divorced when he was just starting school, which left Peggy to raise Dak and his siblings as a single mother. The family lived in a trailer park in Princeton, La.
After a lengthy battle with colon cancer, Dak's mother Peggy passed away on Nov. 3, 2013. She was 51 years old. In her honor, Dak established the Faith Fight Finish Foundation, which aims to empower people to find strength through adversity.
Article continues below advertisement
"When you lose your mom, it's not that easy," Dak told NBC DFW in November 2018. "That's something you've got to wake up every day, looking yourself in the face and knowing that you've got an angel. You've got an angel that has expectations for you to do and you've got to go out there and do them each and every day."
Article continues below advertisement
Dak has several tattoos in memory of his mom, including a cartoon lion and a quote that reads, "allow me to be your story." He discussed his ink with ESPN, revealing that the quote tattoo, which looks like handwriting, represents "the words that my mom gave to me when she told me she was diagnosed with Stage 4 colon cancer."
"And I have it signed underneath with her actual signature taken from a letter she wrote to my grandfather. So that's definitely, probably, one of the most special," he added.
Dak's father is a lifelong Dallas Cowboys fan.
Despite being raised primarily by his mother, Dad is on good terms with his father, Nat. His father was a commercial driver in the Louisiana oil fields and then drove an Austin city bus. According to The Dallas Morning News, Nat now lives in Frisco, Texas; his current job is watching Dak's dogs while the quarterback is away for work.
Article continues below advertisement
Nat is well aware that fans are unaware of his relationship with Dak and his brothers, telling the outlet, "It wasn't for me to try to come out and convince the world. That's not my job. My child knew and that was the main concern for me. First chance you have, ask him. There's never been anything estranged about our relationship at all. I am Pops."
OK, we love that, but what we love even more is that Nat is a lifelong Cowboys fan, and now his son is the team's starting QB.
In 2021, Nat told SportsDayDFW, "I am a lifelong Cowboys fan, and I raised the kid a Cowboy fan. At five years old, he told me he will be a quarterback for the Cowboys. I don't think God gives you those types of gifts to make them incomplete."