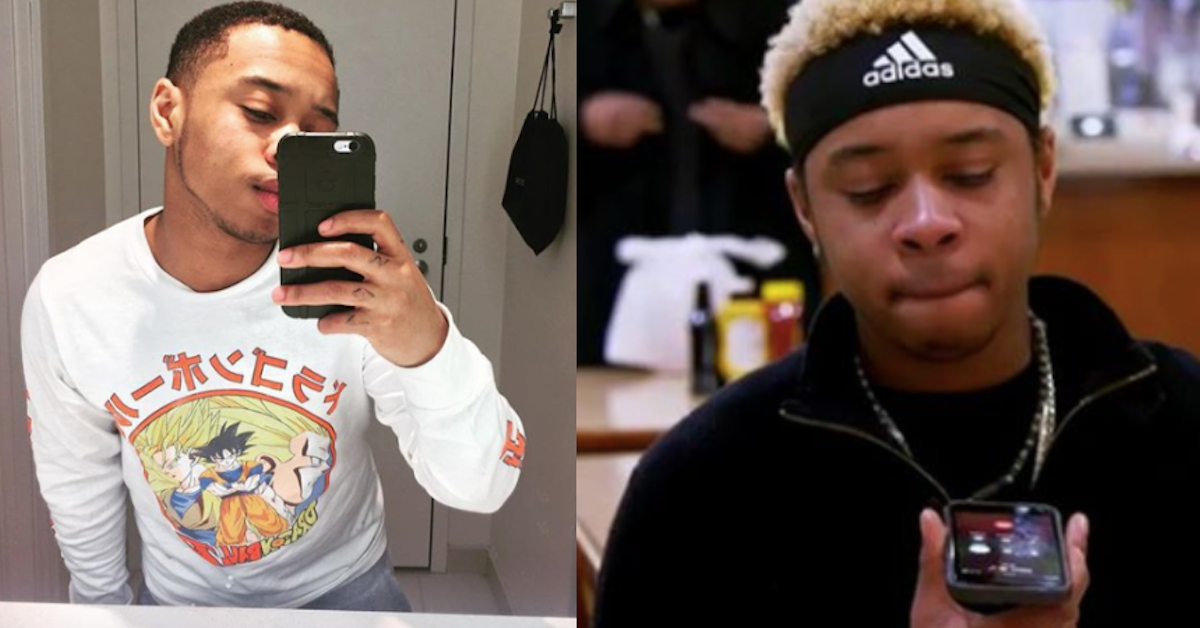 Here's Everything You Need to Know About 'Teen Mom: Young and Pregnant's' Danae Hudson
By Robin Zlotnick

Oct. 23 2019, Updated 5:10 p.m. ET
It has not been an easy road for the stars of Teen Mom: Young and Pregnant. In the Season 2 premiere, we jumped right into following these young men and women as they struggled to make life-altering decisions and dealt with dramatic relationship issues. 
Article continues below advertisement
We caught up with Danae Hudson, a transgender man and the on-again-off-again boyfriend of teen mom Brianna, who is now months post-top-surgery and definitely in a different place than he was last season. 
Article continues below advertisement
Here's what we know about Danae from Teen Mom and the top surgery he had:
During the first season of Teen Mom: Young and Pregnant, Danae struggled with his relationship with his mom and with body dysmorphia. There was a two-part episode dedicated to his decision to get top surgery called #BeingDanae.
Danae had a complicated relationship with Teen Mom cast member Brianna Jaramillo for about three years. During one of the "off" periods of their on-again-off-again relationship, Brianna became pregnant with another man's baby, according to Heavy. Even though they were not together at the time, Danae decided to step up and help Brianna raise the kid, which is an extremely noble thing to do.
Article continues below advertisement
But Danae had a lot going on in his own life, and that complicated things. Throughout the run of the show, you got glimpses of Danae's strained relationship with his mother Robin. She could not remember to use his correct pronouns and wasn't making enough of an effort to do so, which was obviously really hard for Danae.
Article continues below advertisement
Who is Danae dating now?
By the time Danae was ready to go for a consultation for top surgery, he was dating a woman named Sabrina, according to Romper. She drove him to his appointment and seemed extremely supportive and amazing throughout the whole thing.
She was also there with him when he actually went in for his surgery in February 2019. It was a life-changing moment for Danae. "Dreams really do come true," he wrote on Instagram. "Thank you for all the love and support! Y'all are so amazingly supportive, idk what I'd do without all da love. I'm truly blessed and lucky to have this much support in my life."
Article continues below advertisement
Being trans is not easy, especially when your family is not exactly supportive of you. So I am really glad Danae had someone by his side for something so hugely monumental like top surgery. 
Article continues below advertisement
How is Danae and Brianna's relationship now?
It seems that between seasons of Teen Mom, Danae and Brianna's relationship has strained even further, and they're not even really in touch anymore. According to Hollywood Life, in the Season 2 premiere, Brianna struggles on her own to find a babysitter while she works two part-time jobs. 
Brianna wanted to reconnect with Danae, but there was so much between them that he wasn't really receptive to apologizing and starting over. Hollywood Life tells us that "she told her sister that she'll still continue to follow Danae on social media, but she won't be contacting him ever again."