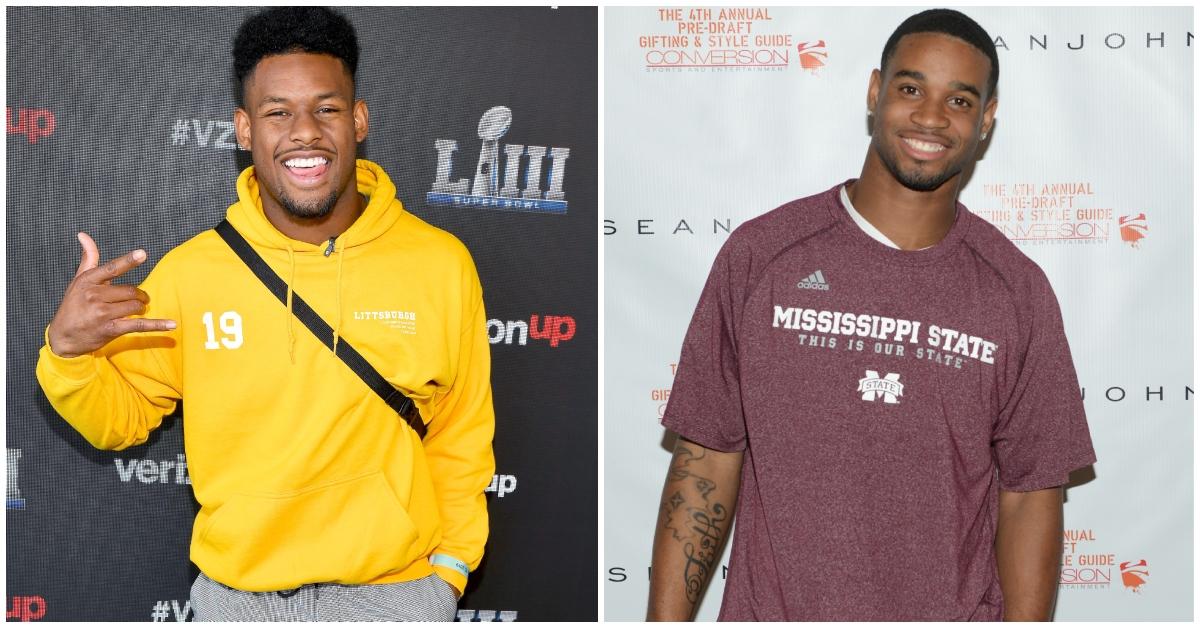 Why Did Philadelphia Eagles Cornerback Darius Clap Back at Chiefs Player JuJu Smith?
There's a fine art of etiquette when it comes to losing, but the same rules apply to winners too.
That is to say, if you're victorious in something like, let's say, a nationally televised event like the Super Bowl, creating a TikTok skit after the fact mocking players on the losing team might not be the wisest, nor the most gracious thing to do.
Article continues below advertisement
It's the reason why Philadelphia Eagles cornerback Darius Slay is currently beefing with Kansas City Chiefs wide receiver JuJu Smith-Schuster.
Why are the two NFL players tackling each other with words off the field? Here's what we know about the Darius Slay and JuJu Smith-Schuster beef.
Why are Darius Slay and JuJu Smith-Schuster beefing after the Super Bowl?
It all started with a TikTok skit that basically mocked several players on the Philadelphia Eagles after the Eagles lost to the Chiefs in Super Bowl LVII by only 3 points.
The video takes particular aim at Darius's fellow Eagles cornerback James Bradberry. Many Eagles fans believe that the holding call against James late in the game cost the Eagles the Super Bowl
Article continues below advertisement
Darius thought the entire two-minute-long skit was a cheap shot, particularly against his teammate.
He defended James during an interview with The Volume Sports(via YardBarker) saying, "Ya'll trolling. It rubbed me the wrong way since y'all wanna be out here clowning and stuff, All-Pro JB, one of the best in the game...I honestly hold every play. Like y'all offensive guys push off every play."
Article continues below advertisement
Darius hasn't been shy about clapping back at JuJu after he saw the TikTok skit.
We think it's important to note the age difference here for the following quote from Darius, who said in the same interview with The Volume Sports, "That ain't called for... y'all new generation a little weird," referring of course, to the now infamous viral skit.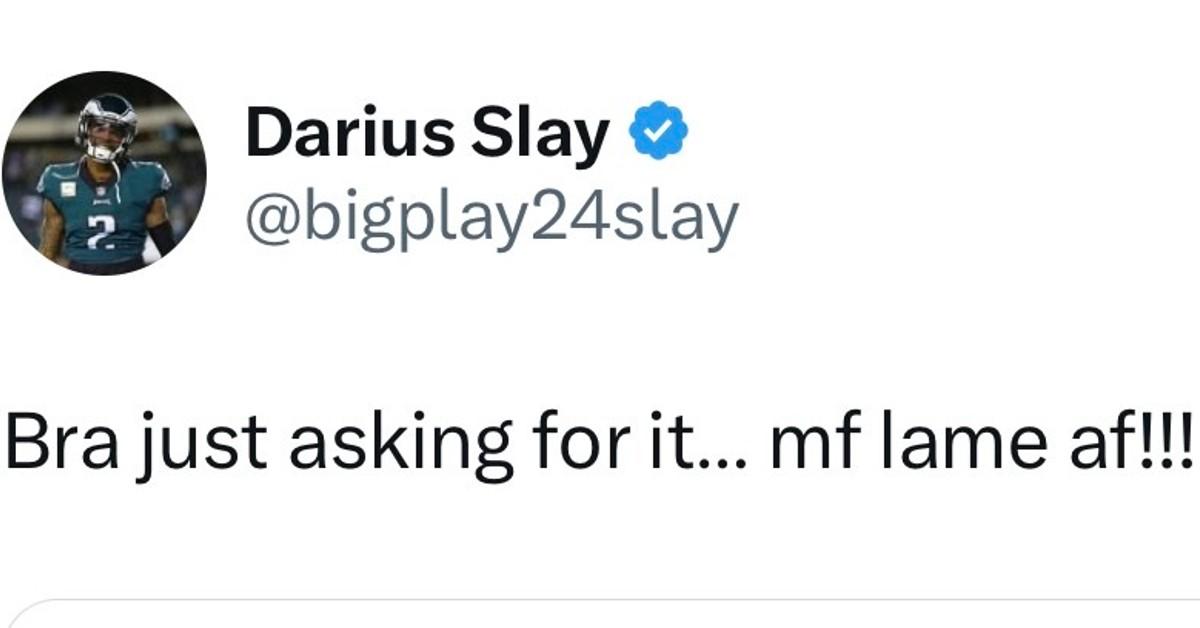 Article continues below advertisement
JuJu has not responded to Darius on social media.
While JuJu previously posted another tweet on Valentine's Day that featured James on a mock Valentine's Day card with the phrase, "I'll hold you when it matters most", he hasn't responded publicly to Darius calling him out, as of March 3, 2023.
However, it doesn't appear as if the feud is over just yet.
Darius threw in some words of wisdom for JuJu at the end of his interview with The Volume Sports.
"What Juju need to be doing is really just be worrying about his little TikTok dances and keep it going and stop trying to play like that man," he said.
Also interesting to note – the skit that ignited the Darius Slay and JuJu Smith-Schuster beef is no longer on JuJu's TikTok account.
Let's keep the tackles to the field, shall we?