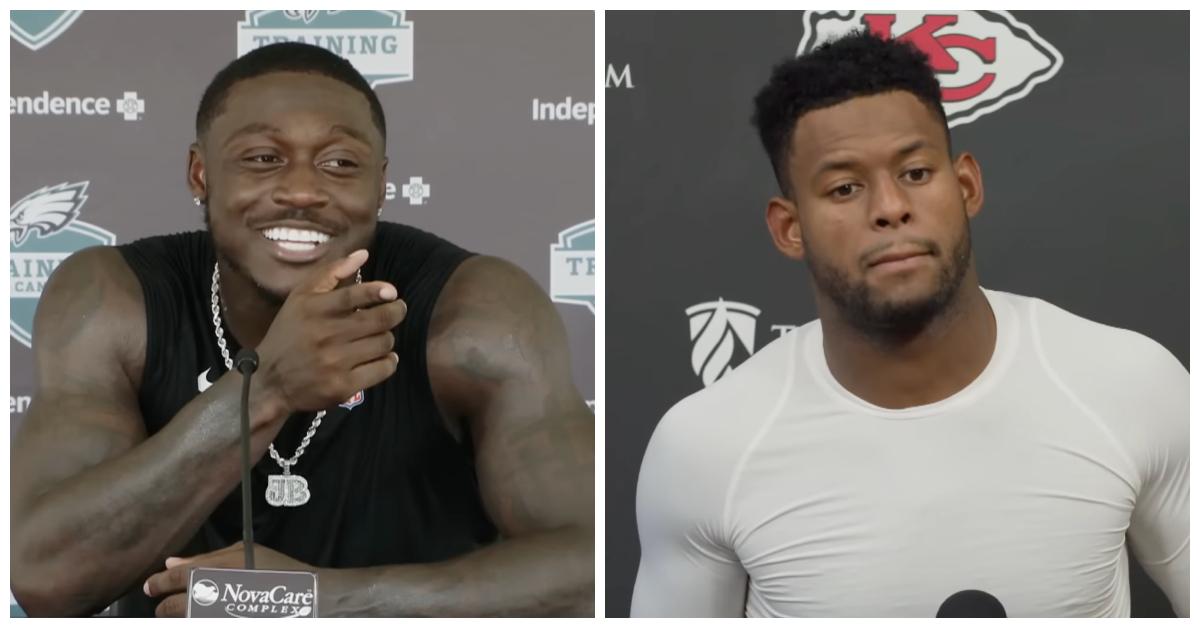 A.J. Brown Blasts Chiefs WR JuJu Smith-Schuster on Twitter, Calls Him "TikTok Boy"
Article continues below advertisement
On the most romantic day of the year, Chiefs wide receiver JuJu Smith-Schuster decided to be a certified hater and ruffled some feathers on social media with a Valentine's Day "greeting card" aimed at Eagles cornerback James Bradberry.
Eagles wide receiver A.J. Brown, among others, wasn't too pleased with JuJu and his trolling behavior. On that note, stick around as we break down the beef between JuJu Smith-Schuster and A.J. Brown.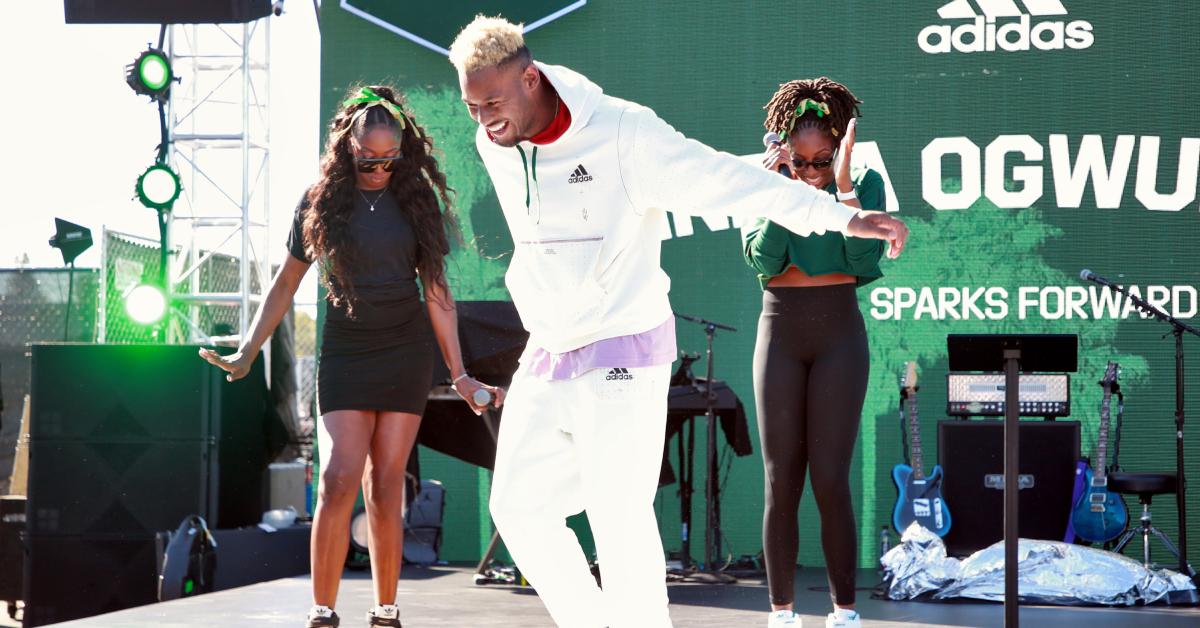 Article continues below advertisement
Why do JuJu Smith-Schuster and A.J. Brown have beef?
On Feb. 14, the Chiefs wide receiver decided to be a jerk and troll Eagles cornerback James Bradberry on Twitter with a Valentine's Day-themed roast. The social media post referenced the controversial defensive holding penalty committed by Bradberry late in the fourth quarter, which allowed the Chiefs to run down the clock and kick the Super Bowl-winning field goal.
James previously admitted he grabbed JuJu's jersey, but before he could respond to the tweet, his teammate A.J. Brown came to his defense and fired back at the 26-year-old Super Bowl champ. A.J. started by killing JuJu with kindness, congratulating him and the Chiefs on their win. But then, he didn't hesitate to put the Pro Bowler on blast.
Article continues below advertisement
"First off, congratulations. Y'all deserve it," A.J. tweeted. "This is lame. You was on your way out of the league before Mahomes resurrected your career on your one-year deal, TikTok boy. He admitted that he grabbed you but don't act like your like that or ever was. But congratulations again!"
Oof, there's no doubt that the "TikTok boy" line still stings.
Article continues below advertisement
JuJu didn't take long to respond to A.J.'s diss: "Glad you were finally able to get all that off your chest after all these years. Good game bro." We don't know about you, but that's one of the worst comebacks we've ever heard. JuJu had plenty of responses he could've sent, like a picture of himself posing with the Lombardi Trophy, but instead, he failed miserably.
Eagles safety C.J. Gardner-Johnson also called out JuJu for his trolling.
Eagles safety C.J. Gardner-Johnson also came to his teammates's defense and called out JuJu several times on Twitter. His first shot came as a quote tweet, with the 25-year-old athlete writing, "School boys acting gangsta ..." C.J. quickly sent out another tweet, stating, "JuJu ran from me when I check him in game then 10 got his smoke."
Article continues below advertisement
C.J. later mentioned that he had more interceptions in the 2022 NFL season than JuJu's touchdown total, noting that maybe he should change his position to wide receiver. Wow — the pettiness still hasn't subsided from either team, and it seems like the drama is only going to get worse if the players keep trash-talking on social media.