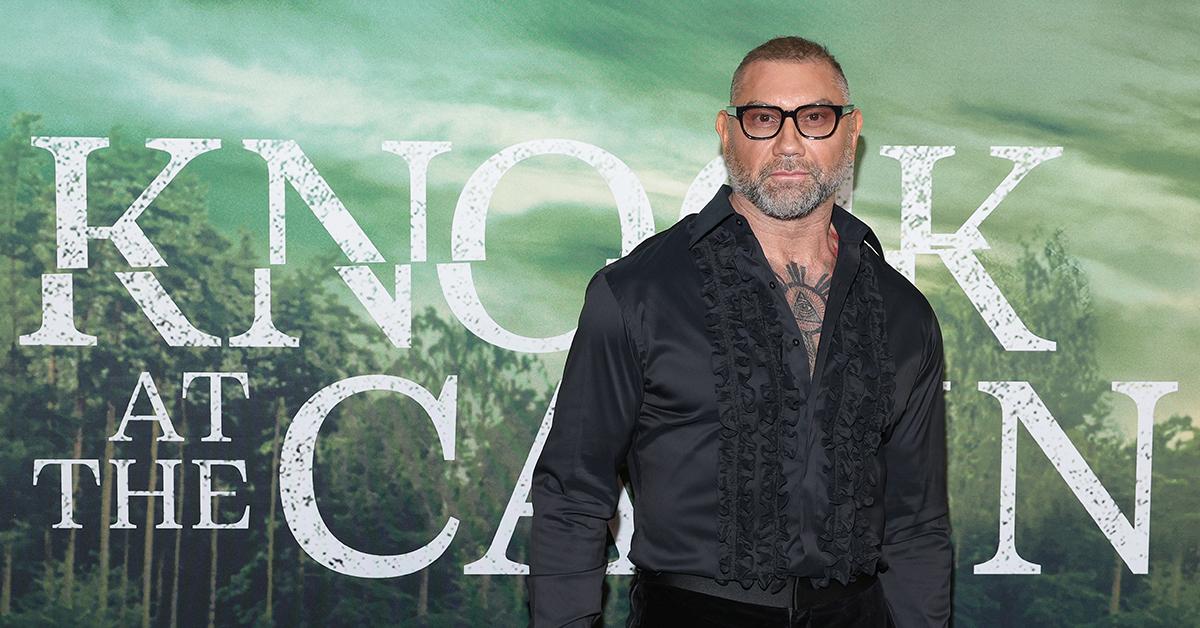 Dave Bautista Has a Considerable List of Past Marriages — Who Has He Been Married To?
From being a bouncer to a career in professional wrestling to an MMA stint to a starring role in a comic book flick that kicked off his acting career, Dave Bautista has worn many hats throughout his life.
The 54-year-old bodybuilder was active within WWE for more than 17 years before finding success in the film industry. He received wide recognition for his role as Drax in the Guardians of the Galaxy films and several other Marvel Studios productions. He would go on to star in films like Glass Onion.
Article continues below advertisement
In 2023, Dave Bautista is starring in Knock at the Cabin, a new horror film by M. Night Shyamalan about a vacationing family terrorized by four strangers who demand that they sacrifice one of their own in order to prevent the apocalypse.
With such a decorated career, folks have previously wondered if Dave Bautista has been or is currently married to anyone. Interestingly enough, his list of past marriages rivals that of his career paths.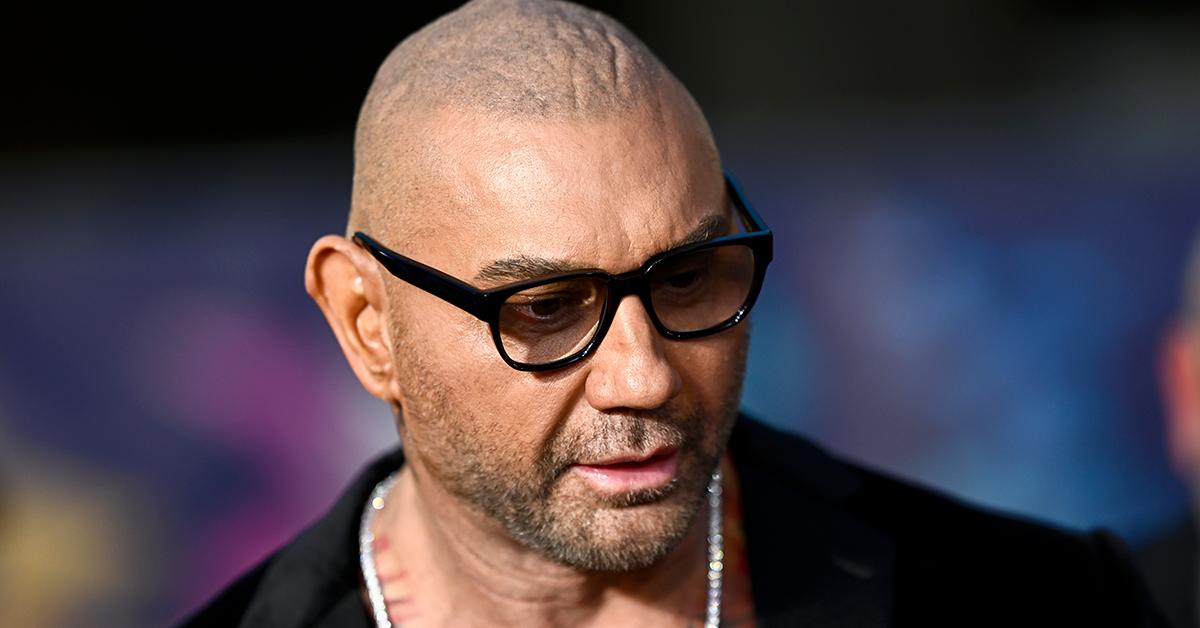 Article continues below advertisement
Is Dave Bautista married?
It might surprise you to know that Dave Bautista has been married three times in the past. In his first two marriages, he has children. As you may have guessed, each of his marriages have ended in divorce or separation.
In an autobiography released in 2007 entitled Batista Unleashed (Dave previously worked under the last name Batista), Dave revealed that he met hist first wife, Glenda, in the "latter half of 1989."
Despite a tumultuous relationship between them, they got married after Glenda became pregnant with their first daughter. Two years later, she gave birth to their second. After their marriage became increasingly strained, they eventually divorced in 1998.
Later that same year, Dave married his second wife, Angie. They have a son together named Oliver. Similar to his first marriage, Dave and Angie divorced in 2006 in another eight-year marriage similar to his previous one. Despite his divorces, he still holds love for his children.
Article continues below advertisement
He wouldn't get married again until October 2015, when he tied the knot with competitive pole dancer Sarah Jade. For a time, the two maintained good rapport. In a recent interview with GQ, Dave revealed that Sarah was one of the first people he told about being cast as Drax in the first Guardians of the Galaxy film.
They would later get divorced in 2019. While he does not have any children with her, he reportedly shares custody with Sarah over their pet pit bulls.
While Dave Bautista doesn't exactly have a stellar track record of marriages, he still remains one of Hollywood's most coveted and entertaining stars in the business today. Starring in three high-profile films in 2023, including Knock at the Cabin, Guardians of the Galaxy Vol. 3, and Dune: Part Two, Dave Bautista will most assuredly continue to see his star rise.
Knock at the Cabin releases in theaters on Feb. 3, 2023.