Dave Bautista's Manny Pacquiao Tattoo Drama, Explained
Dave Bautista has opened up about a tattoo he had covered up that was inspired by Manny Pacquiao, a person he no longer considers a friend following anti-gay comments.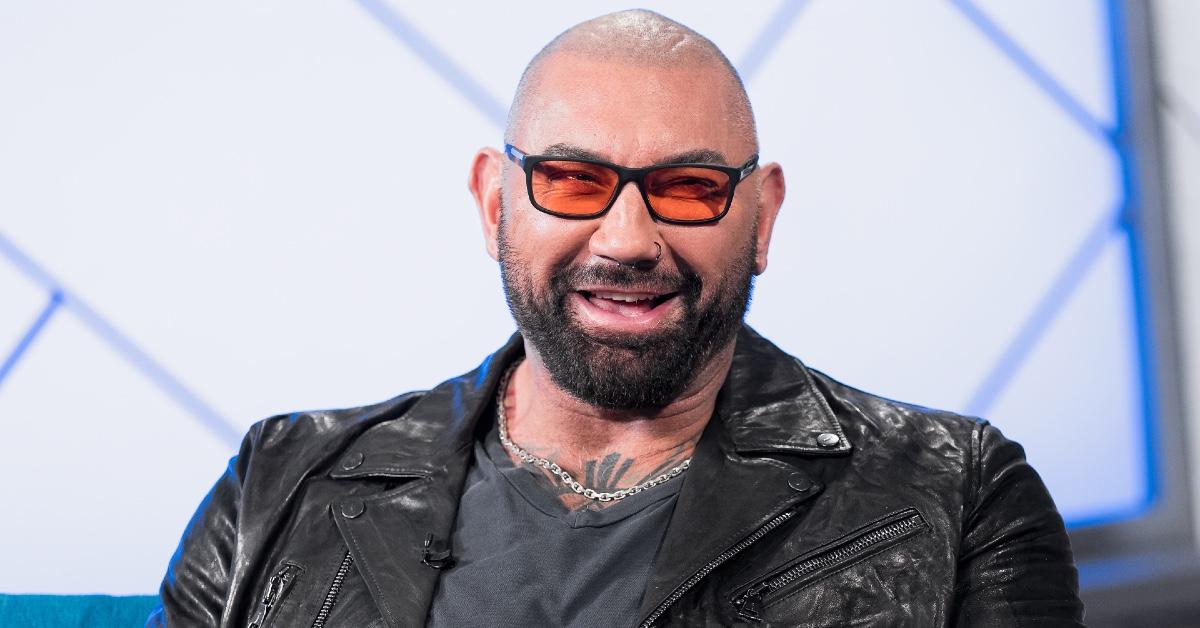 For WWE star turned actor Dave Bautista, his tattoos are very personal. More on exactly why the Glass Onion star feels so passionately about getting inked in a moment. Recently, Dave has spoken out about having former friend Manny Pacquiao's team logo removed from his arm.
Article continues below advertisement
The boxer made extremely anti-gay comments, which led Dave to not only cover up his tattoo inspired by Manny, but to end his association with the now-politician for good. Here's what we know about the emotional situation.
Dave Bautista's Manny Pacquiao tattoo is a part of his past and so is his former friend.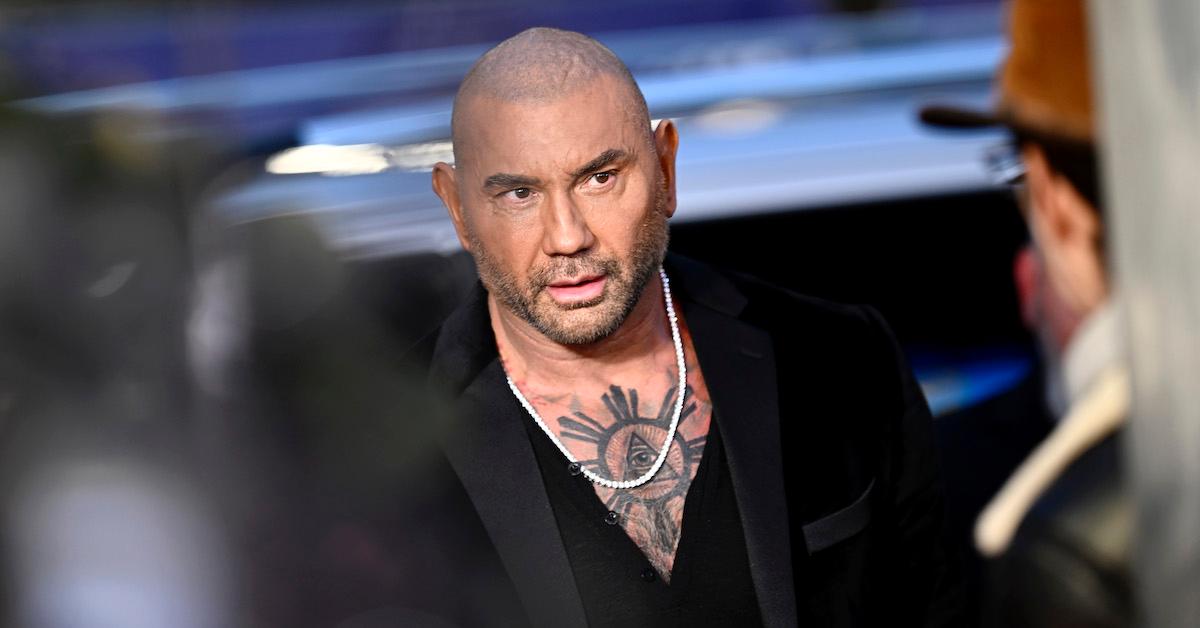 As the Guardians of the Galaxy alum shared in a now-viral TikTok for GQ, he changed up the ink on his arm for a very personal reason. Although Dave doesn't mention Manny's name specifically, he notes in the clip in part, "I was part of a team of a person I considered a friend and someone I really looked up to. And then, he later came out publicly with some anti-gay statements."
Article continues below advertisement
"So, I had a huge issue with it," Dave continued, adding, "It's a personal issue with me. My mom's a lesbian. And I just could no longer call him a friend. So, I had it covered up with this." The actor then reveals a sugar skull tattoo.
So what did Manny say that so deeply hurt Dave and so many other people?
Fans can easily infer that Dave is talking about his relationship with Manny, whose anti-gay comments made international headlines in 2016. As CNN reports, while running for a senate seat in his native Philippines, Manny was interviewed for a TV show, and said about gay people, "It's common sense. Will you see any animals where male is to male and female is to female?"
Article continues below advertisement
"The animals are better," he cringingly continued. "They know how to distinguish male from female. If we approve [of] male on male, female on female, then man is worse than animals."
Although Manny later offered a public mea culpa via social media, he didn't exactly walk back his comments, and said hurting people was wrong, but added, "this does not change my position against same sex marriage. That's what I believe. My only mistake is comparing gay people to animals."
Article continues below advertisement
Dave, a huge tattoo lover, is not the only celebrity who has spoken out against Manny.
As Bleacher Report notes, Dave was joined by other huge names in sports, such as basketball legend Magic Johnson, in blasting the awful comments Manny made in the now-infamous interview.
Meanwhile, Dave's ink is clearly super meaningful to him, as he has also said that his tattoos "tell the story of [his] life." Among his collection is a "Gentleman Hooligan" tattoo that he explains captures his background growing up poor and on the streets, but always wanting to treat others with respect. Hilariously, the ink was based on a photo of Peaky Blinders' Cillian Murphy, a fact that eagle-eyed fans quickly picked up on as soon as the tattoo was revealed.