Test Your Relationship With the David Beckham Challenge That Has TikTok Enthralled
What is the David Beckham challenge on TikTok? Folks on the internet are usinga scene from the 'Beckham' docuseries to test their relationships.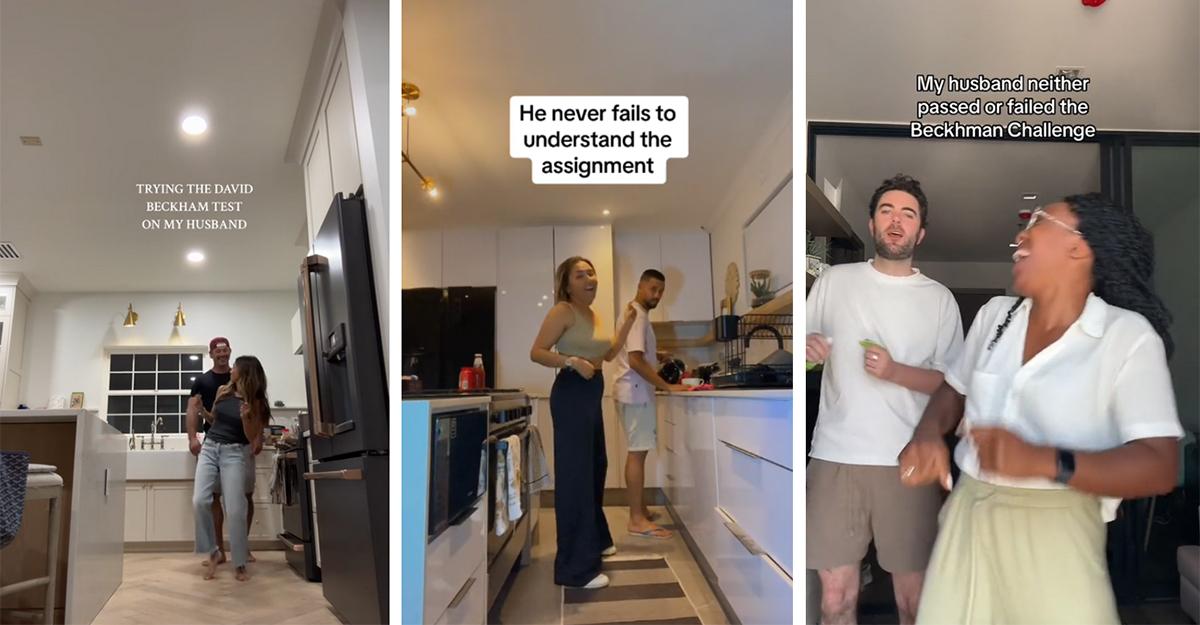 The Gist:
Couples are testing their relationships with the David Beckham challenge.
The trend has gone viral on TikTok.
The challenge is pulled from a scene in the Beckham docuseries on Netflix.
Article continues below advertisement
People in romantic relationships are no strangers to putting their partners on the spot, especially when it comes to putting them on the internet. Whether it's just a fun little prank to see how in sync a couple is or a semi-legitimate litmus test to see if a romance has the strength to make it all the way, folks enjoy new trends that offer a playful little gauge on love.
Lately, people have taken to putting their lovers through the "David Beckham Challenge" on TikTok. This simple yet effective test is all the rage these days for people to see if their partners can pick up on some unspoken romantic cues. Here's everything you ought to know about the David Beckham Challenge and how you can perform it with your lover!
Article continues below advertisement
Test your relationship with the David Beckham challenge on TikTok.
This adorable love test was inspired by a scene from Beckham, a docuseries on Netflix that chronicles the life of former English athlete David Beckham, hence the name of the challenge. In the scene in question, David can be seen dancing with his wife Victoria to "Islands in the Stream", originally performed by Kenny Rogers and Dolly Parton.
Article continues below advertisement
With that in mind, folks on TikTok have come up with the David Beckham Challenge. The rules are simple. One person in a couple will start dancing in such a way that their significant other will notice. Most TikTokers have taken a cue from David and played "Islands in the Stream" while dancing, but you can realistically use any song.
Without the first dancer saying anything, the other person has to join in on the dance with their partner. If they start dancing on their own, it's a pass!
People are absolutely giddy over the positive results that they've gotten from their lovers while issuing the challenge. It's a fun little challenge to see if your partner is willing to go with the flow and allow themselves to surrender to the sudden romantic vibes. But of course, not everyone passes the challenge.
Article continues below advertisement
In one especially viral challenge, TikToker Ashley Beachy (@ashley.beachy1) tried the challenge in an especially extravagant way. She started dancing with her husband of nine years in the room while wearing her elegant wedding gown. She twirls and spins around him for a full 15 seconds, but not once does he look up from his phone to notice his wife dancing. Folk in the comments were reeling over the husband's lack of response.
Whether or not that video was actually real, let's be honest. A viral TikTok trend is no basis for someone to make or break a relationship. But if nothing else, the David Beckham Challenge a fun way to see how in sync lovers are with each other at a given moment.