TikTok Challenges Can Be Extremely Dangerous — Here Are 5 Challenges That Have Resulted in Deaths
From the blackout challenge to the Benadryl challenge, here are five challenges that originated on TikTok that ultimately led users to their death.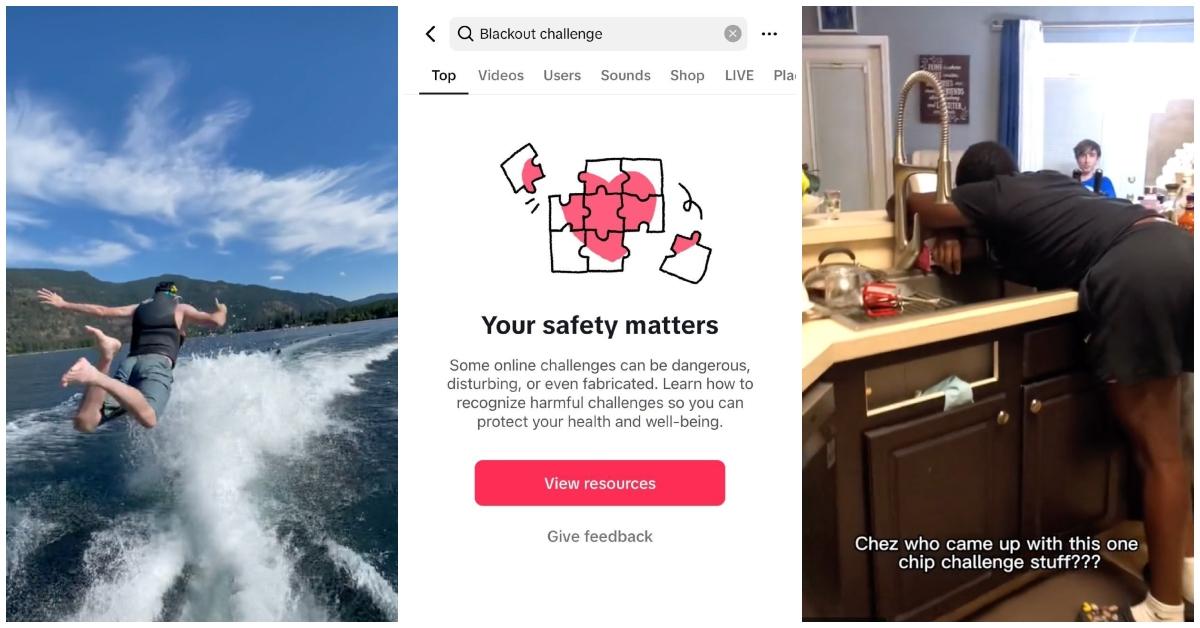 Social media started out as a fun way to connect with friends online, but TikTok always had a different agenda. The short-form video platform allowed everyone with a smartphone the opportunity to create videos that could potentially go viral. Many users dared to be bold and reckless in their actions to achieve this status, hoping to get eyeballs on their videos.
Article continues below advertisement
Challenges began popping up on the platform. Someone would think up a wild stunt, post a video of them performing it, and others would see it and want to follow suit. Remember the milk crate challenge? One of the earliest challenges to appear on the app, it prompted people to stack milk crates as high as they could and try to climb on them without falling down.
It wasn't long before people began falling off the milk crates and injuring themselves. This led TikTok to ban the challenge, deleting any and all search results for the hashtag "milk crate challenge," redirecting searches, etc. Fortunately, no one died from the milk crate challenge, but that doesn't mean users haven't died from partaking in challenges being advertised on the app.
Article continues below advertisement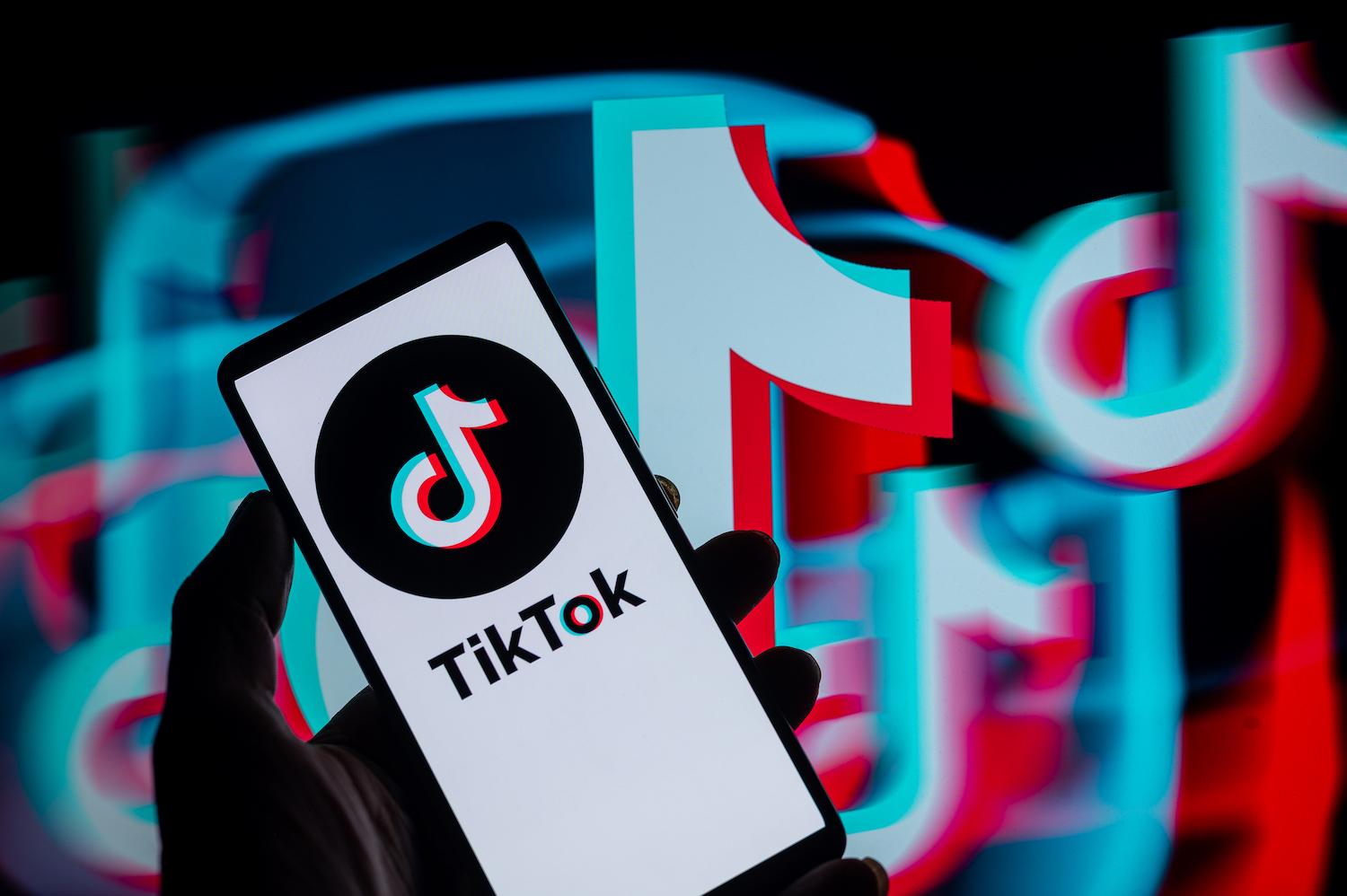 Over the years, TikTok became home to a number of challenges like the blackout challenge, Benadryl challenge, the boat jumping challenge, and others, which all went from fun to fatal real fast. TikTok has taken some actions to quell these perilous challenges, but some still exist on the platform.
We do not endorse or support any of the five TikTok challenges below, which all resulted in fatalities.
Article continues below advertisement
The Blackout Challenge
TikTok's blackout challenge, which was also referred to as the passing out challenge, the choking challenge, and the scarf challenge, began circulating in 2021 and encouraged people to deprieve themselves of oxygen however possible until they pass out. The idea was that they would wake up moments later. However, it ended up becoming one of the deadliest TikTok challenges ever.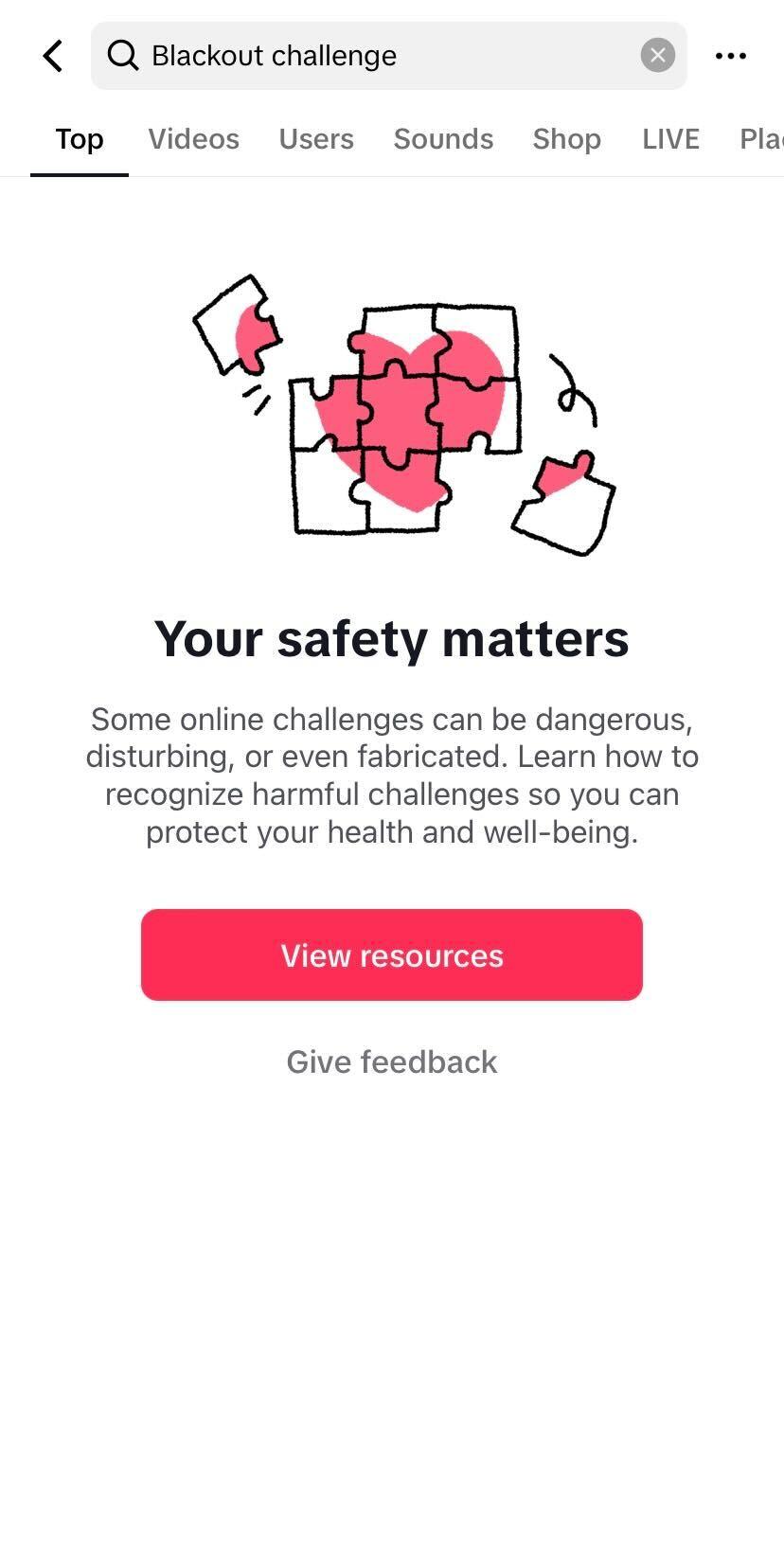 Article continues below advertisement
According to reports via Daily Mail, a 10-year-old girl from Italy had been found hanging from a towel rack with a bathrobe belt around her neck. She had attempted to strangle herself for the challenge but unfortunately died of asphyxiation.
She was just one of many victims, though. Per Bloomberg Business, the blackout challenge had been linked to the deaths of at least 15 kids aged 12 or younger in a time span of 18 months.
The Benadryl Challenge
The idea behind the the Benadryl challenge was to demonstrate that after taking a large dose of the allergy pills you would be able to experience a high that could includes hallucinations. Per ABC 6, a 13-year-old boy from Ohio named Jacob Stevens died from a Benadryl overdose after attempting the challenge in April 2022. Between 12 to 14 pills were found in his system.
Article continues below advertisement
In 2020, 15-year-old Chloe Phillips also participated in the dangerous challenge that led to her untimely death, per The Sun.
Article continues below advertisement
The Chroming Challenge
The chroming challenge, not to be confused with the chrome dance challenge, refers to the practice of inhaling toxic fumes from sources like aerosol cans, spray deodorants, or paint containers. Per Extra.ie, a 14-year-old girl passed away from partaking in the challenge. She was believed to have sprayed aerosol into a piece of clothing which she wrapped around her face.
After initially passing out, she regained consciousness and was able to tell her mother what happened. But then she passed out again and was placed in an induced coma.
Article continues below advertisement
The One Chip Challenge
The one chip challenge or spicy chip challenge that circulated on TikTok incited consumers to eat one extremely spicy tortilla chip to see how long they could go without eating or drinking anything else. First responders found 14-year-old Harris Wolobah unresponsive and not breathing at a home in Worcester, Mass. He was transported to a local hospital, where he was later pronounced dead.
Article continues below advertisement
"Harris passed away unexpectedly at the age of 14 from what we suspect to be complications due to the "one chip challenge," read the description of a GoFundMe account that had been set up for his family.
Article continues below advertisement
The Boat Jumping Challenge
The boat jumping challenge, which surfaced in 2023, prompted people to jump into the water off the side of a moving boat, typically going at a pretty high speed. People who participated in the challenge got creative, trying everything from backflips to cannon balls as they entered the water. However, the challenge quickly turned fatal, particularly in Alabama per WBMA, after four people jumped off boats and broke their necks, leading them to drown.