"A Waste of Time" — Man Recounts "Horrible" First Date, Woman Ordered 53 Pickles
A man shares the story of a woman who took the cake, er, the pickle on being a crazy first date. Read on for the insane story, involving 53 pickles.
A single man is going viral on TikTok for recounting a "horrible" date that was a "a waste of time" and money. Zakir, who shares content using the handle @zockr, literally had his mind blown by "how crazy people are."
And, he managed to blow our minds too.
Article continues below advertisement
The story begins with Zakir explaining that he matched with a lady on Bumble, and yes, he knows what people may be thinking about this method of meeting someone. "You can't lose hope. You never know," he says to his doubters.
But maybe he should have listened to them!
There were red flags galore with this Bumble date — even before the 53 pickles.
Article continues below advertisement
Before asking the woman out on a date, Zakir tells TikTok how he explored her Instagram profile, which although set to private, revealed that the woman he'll call "Sidney" was a mom and her dad had passed away.
Then, after chatting about mundane topics like their jobs and shows, the creator decided to ask the woman out on a date to get drinks and food.
The first thing that went wrong with the date was a miscommunication on the time. Sidney thought the date was set for 6:30 p.m., while Zakir swears he told her 7:30 p.m. So, he rushed to meet her early.
Article continues below advertisement
The next issue he encountered was that the woman looked 10 percent like her photo. "Now, did I panic a little bit?" he posits. Well, yes, but he stuck it out despite secretly fretting that his date was a secret serial killer.
Article continues below advertisement
Despite the woman looking "10 to 15 years older" than her photo, Zakir persevered. Sidney began openly considering ordering the fried pickles from the restaurant menu. That's when Zakir made the mistake of saying, "Feel free to get whatever you want."
This offer would come back to haunt him.
Sidney ordered whatever she wanted and that happened to be exactly 53 fried pickles.
When the server came over to their table, that's when things got super strange. "Is there any chance that you can serve me 53 fried pickles?" Zakir's date asked. Um, what?
Consider that there were six fried pickles in a single order, and this woman wanted 53 pickles served on one plate.
Article continues below advertisement
Zakir recounted how the server seemed "stressed out" and went to go check with her manager about the extremely specific and peculiar request.
He confronted the "Karen" over her treatment of the server, calling the behavior "inappropriate" and saying he won't "tolerate" it.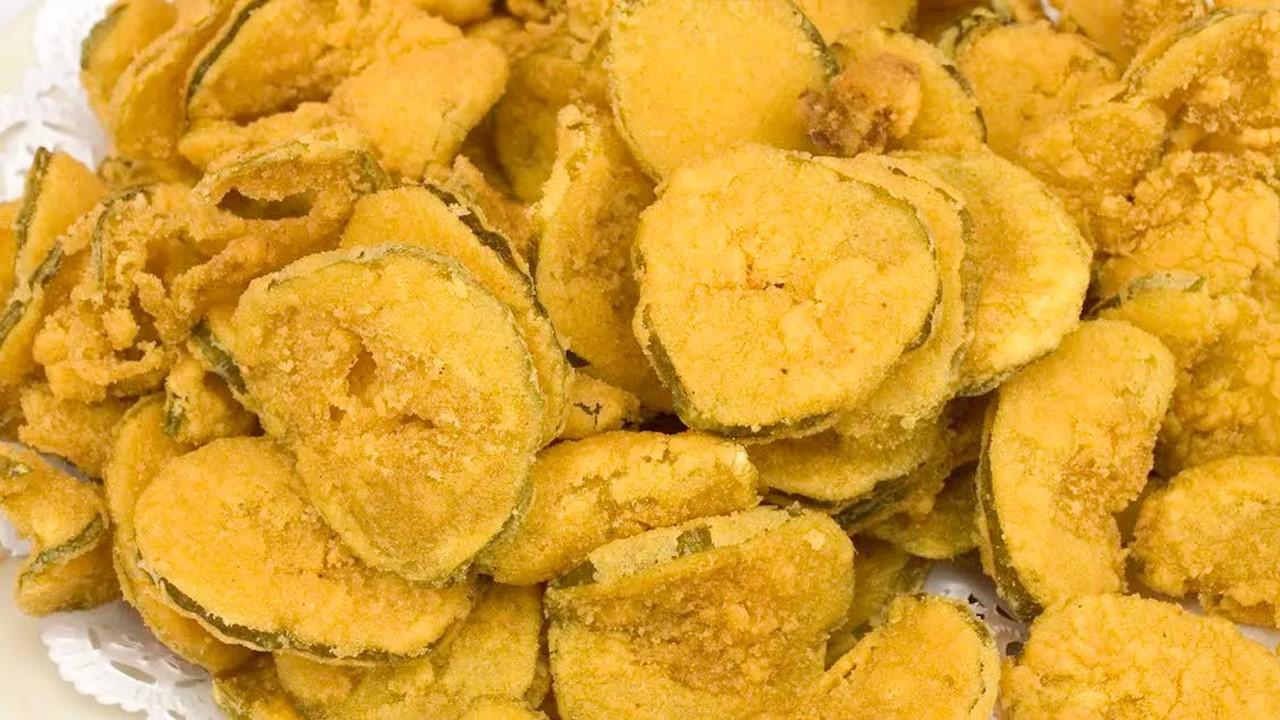 Article continues below advertisement
At this point, the woman kind of apologized, but tells Zakir that she strongly advocates for the belief that the customer is always right.
Also, Zakir wanted to know, "What's so special about the number 53?"
And, sorry folks, but she didn't even have a good answer, saying she just "likes odd numbers."
Even more unbelievable is how the server then brought 53 fried pickles to the table.
Article continues below advertisement
But this insane date wasn't even over, because Sidney said that she doesn't have kids. Again: Um, what? This is when Zakir started plotting his exit, because, as he explained in the TikTok, "I don't feel comfortable."
Perhaps the worst aspect of the date came when Zakir got stuck with all of the $140 bill from the 53 fried pickles, which his date took home while he was in the bathroom.
Zakir ended the TikTok by saying, "I am on my last straw with dating," which is understandable. However, we would encourage him to hang in there because at least it can't get any weirder!