Woman's "Nice Guy" Date on TikTok Actually Had Commenters Fearing for Her Safety
"Nice guy" date on TikTok: A woman chronicled her date with a so-called "nice guy" but the encounter actually terrified her followers.
A woman's date with a so-called "nice guy" on TikTok has gone viral for all the wrong reasons, with commenters urging the single to make a run for it in the end and comparing the guy to at least one famous serial killer.
Article continues below advertisement
Basically, although her date professed he totally gets women, he so doesn't. Here's what went down on one of the worst dates in history that will hopefully serve as a cautionary tale for women everywhere who are trying to meet someone.
A date with a "nice guy" on TikTok went horribly wrong.
A TikToker who posts by the name Talisa0913 secretly recorded her date with a "nice guy" and shared snippets from the encounter that had us seriously worried about her safety.
Article continues below advertisement
"Dating in 2023 be like," she titled the roughly two-minute TikTok video, which starts out with the would-be couple ordering dinner in a restaurant. The doomed content creator captioned the exchange — during which the "nice guy" shoots down her plan to order scallops and informs her he'll be ordering the ribeye and mashed potatoes for both of them — "He controlled everything and made me feel awkward."
Then, not only does the date judge the woman's decision to order red wine, noting the drink contains too many calories, but he lets her know he'll be ordering her a better-suited drink as well. The most hilarious moment in the date happens when he proclaims that he tends to know what women want. Because so many of us are searching for a man to control us. How did he know?
Article continues below advertisement
Commenters urged the woman to ditch this ding-dong.
At one point during the date from hell, Talisa escapes to the bathroom and asks her own reflection in the mirror how this is even happening. Unfortunately, she must then return to the table, or at least, she felt compelled to, even if we secretly hoped she'd make a run for the nearest exit.
Mercifully, the dinner with this brutal bachelor ends. But just because the meal is over doesn't mean the torture is. When she tried to take care of her own portion of the check, her awful date attempted to control even that aspect of the encounter, imploring her not to embarrass him by not letting him pay.
Article continues below advertisement
And then — yes, there's even more — he wouldn't even allow her to escape to her car and away from him forever, insisting on following the TikToker in the pouring rain to open her car door. Terrifying, right?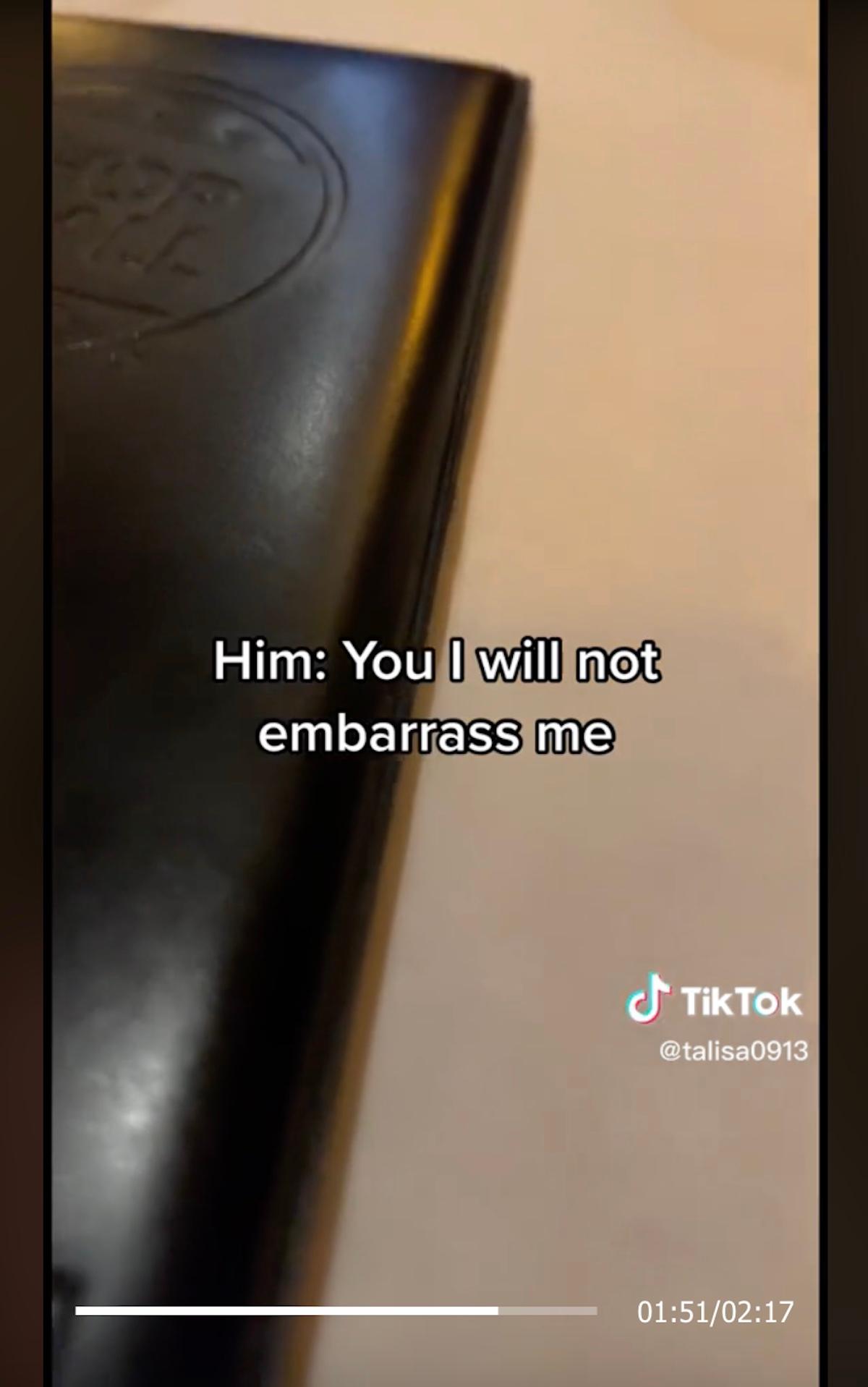 Article continues below advertisement
Commenters are as horrified as you'd imagine by this date, with one person going so far as to call him "Ted Bundy." Many commenters noted that the dinner was marred by red flags galore, and dozens expressed that they watched the date while fearing for her safety.
"Let's normalize getting up and leaving immediately," one particularly hilarious commenter said. And, others were just waiting for her to say the date was a joke. Here's hoping she got the last laugh and will never, ever hear from this dud, er, dude again.