Where Is David Joyner Now? Updates on the Former 'Barney & Friends' Star
Children in the '90s grew up watching one of the most popular kids' shows ever, Barney & Friends, but few know the name of the men who played Barney over the years, one of which was David Joyner. He played the role of a delightful and happy dinosaur with green and purple skin.
Article continues below advertisement
The sole purpose of a show like Barney & Friends was to spread positivity by teaching kids about morals and values through cheerful songs and simple repetition. David stopped playing the role in 2001, so what has he been up to in recent years?
Article continues below advertisement
What is David Joyner doing now?
David's current life is certainly different from the life he lived while playing the lovable and family-friendly role of Barney. According to The Sun, David is a Tantric sex therapist who works with women as a spiritual healer. Sessions with David last anywhere from three to four hours including chakra balancing, a massage, a ritual bath, and a "guaranteed orgasm."
The official website for David's business is TantraHarmony.com. It's there where he reveals more details about the services he offers. The About Me page says he started studying the art of Tantra when he was 20 years old, and that he believes all women are goddesses. He further explains that he wants all women to understand their worth by helping them become spiritually aligned.
Article continues below advertisement
The site is also filled with a slew of heartfelt testimonials from women who've worked with David over the years to receive mental, spiritual, and emotional healing. Although David finished up his full-time role as Barney in 2001, Barney Fandom states that he went on to appear in occasional cameos until 2005.
Article continues below advertisement
Starting in 2006, he began playing the titular role in Hip Hop Harry for three seasons. Harry is similar to Barney in the sense that both characters are in giant costumes, but Harry is a bear instead of a dinosaur. David is active on Instagram, with his most recent posts promoting the Peacock TV documentary I Love You, You Hate Me about the drama surrounding Barney & Friends at its peak.
Article continues below advertisement
What is 'I Love You, You Hate Me' on Peacock TV all about?
I Love You, You Hate Me is a documentary series that explores the dark truth behind Barney & Friends, including death threats sent to the actors. The documentary is wildly thought-provoking as it determines why Barney received so much unnecessary criticism and backlash.
Tons of rumors circulated while Barney & Friends was being aired in the '90s. Some believed David committed suicide while wearing the Barney costume. Others tried to claim he was dabbling with illegal substances between scenes and using his costume to hide that fact.
Article continues below advertisement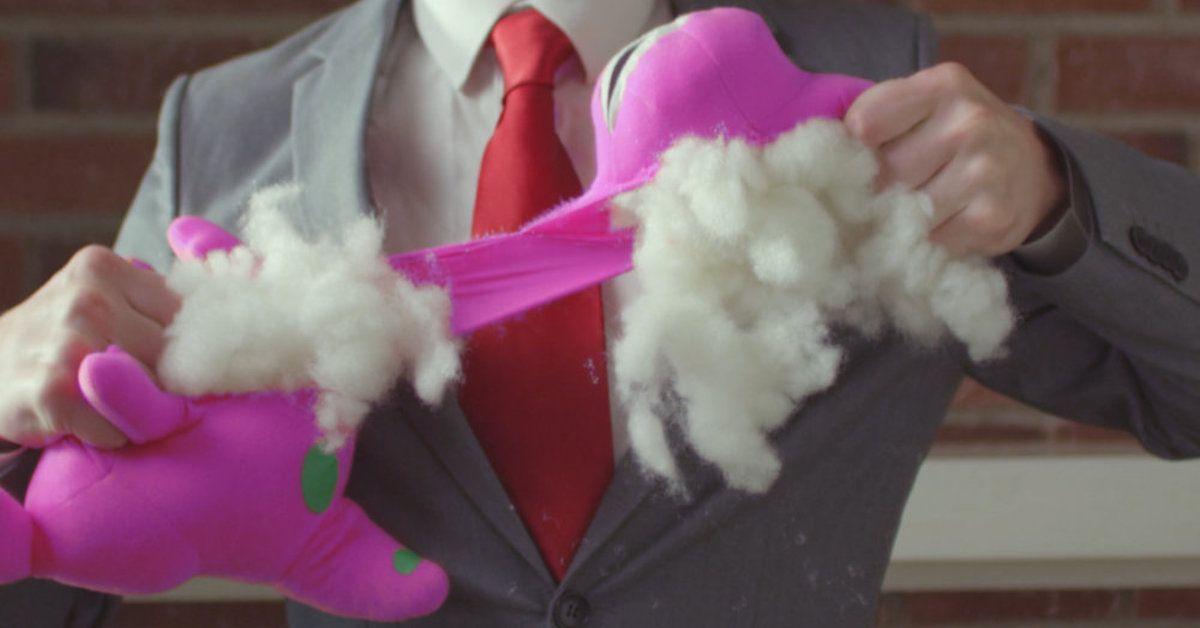 As it turns out, all of those rumors were completely false. Little ones everywhere were obsessed with Barney during this era, but there were plenty of adults who found him to be incredibly cringe-worthy — and it led to some anger and rage. The documentary opens up the dialogue about all of these details.
I Love You, You Hate Me is available for streaming on Peacock now.