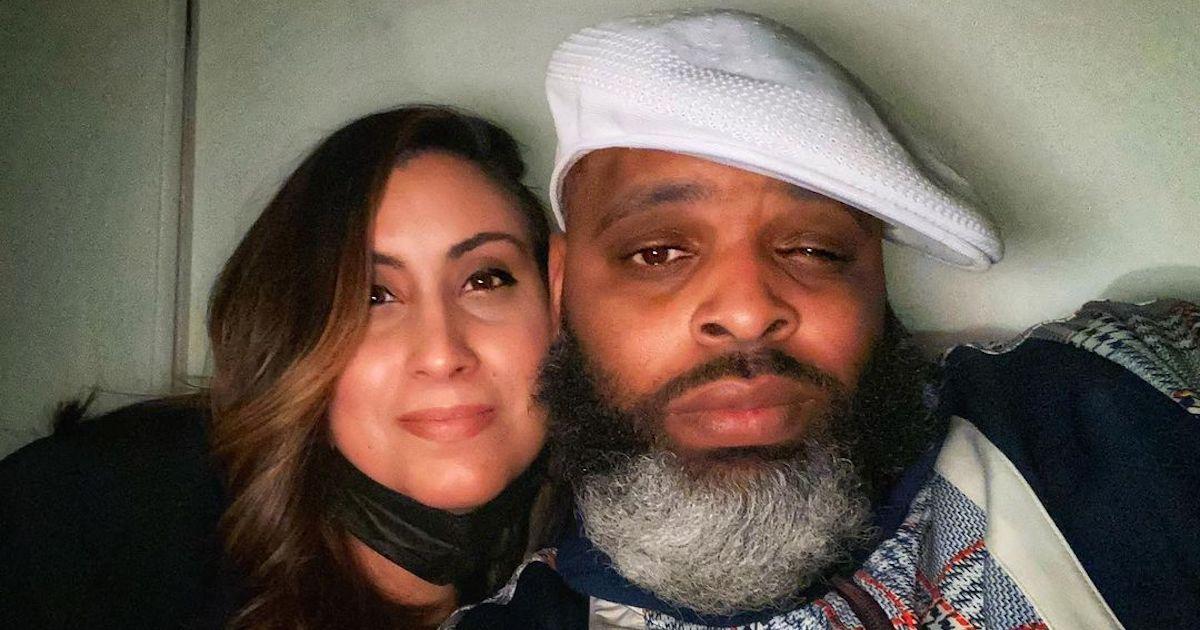 Daym Drops Met His Wife Years Before He Became a Top YouTube Food Reviewer
Many were first introduced to Daymon "Daym Drops" Patterson in 2012 when he posted a viral YouTube review of the fast food chain, Five Guys Burgers and Fries. Thanks to Daym's energetic commentary and his one-liners, the video was viewed nearly 11 million times.
The Gregory Brothers later created the song "Oh My Dayum" from snippets of Daym's video, and the music video was seen 42 million times.
At the time, Daym was working at CarMax, and he was filming videos on his lunch breaks.
Article continues below advertisement
After he became a viral success, Daym began focusing his full-time attention on YouTube. He's been posting reviews and food hacks ever since.
The internet star was a correspondent on Rachael Ray, and he also hosted Best Daym Takeout on the Travel Channel. He's next set to test out the best fried food eateries in the United States on the Netflix series, Fresh, Fried, and Crispy.
When he's not making people laugh with his descriptions of delicacies, Daym is spending time with his wife and his kids.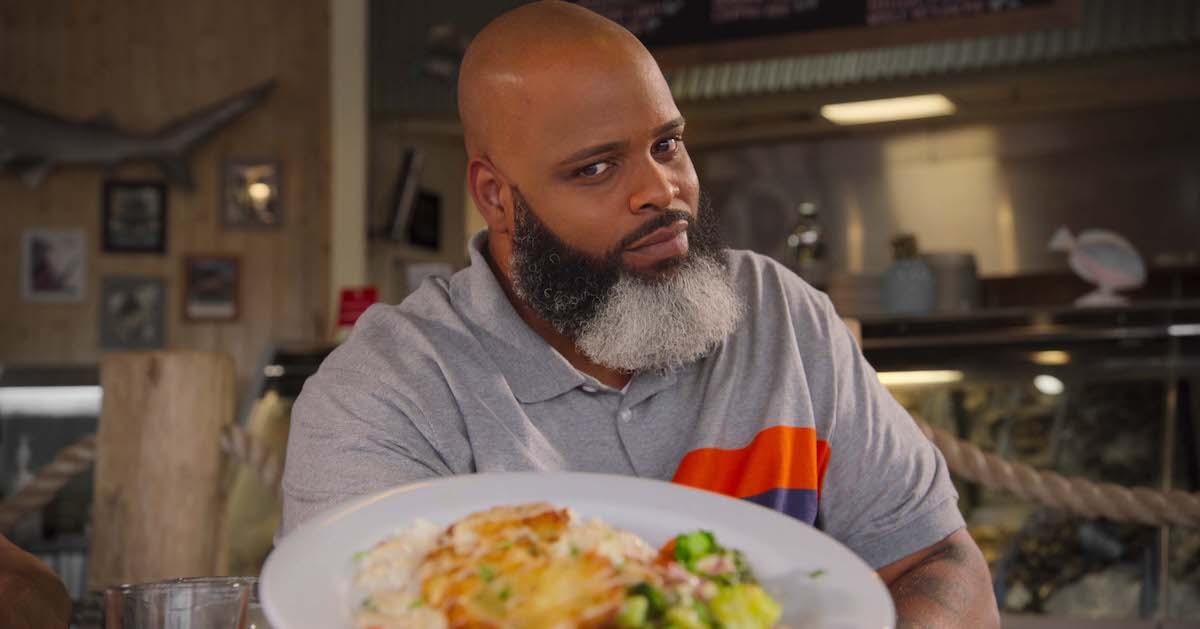 Article continues below advertisement
Daym Drops married his wife, Ramyr Gonzales, in 2012.
The 43-year-old Connecticut native married Ramyr Gonzales in the same year that he first became a YouTube star. The two had first met when Daym was in between jobs, long before he had made a career out of his food videos.
Ramyr has been featured on Daym's eponymous channel for years, and he even vlogged their backyard nuptials back in 2012. She's also a fixture on his Instagram feed.
In 2019, Daym shared a heartbreaking video, "The Truth About My Marriage," and he discussed how he wasn't in a great place with his spouse.
Though Daym and Ramyr had reaped many benefits from his overnight success, the influencer had become much busier as a result. He admitted that he hadn't been focusing enough of his energy on his wife, and that they were "figuring things out."
Article continues below advertisement
"There's work that I have to do," he shared. Daym then discussed how things had shifted in his relationship as a result of his professional success.
"While life is going, what I'm probably not paying attention to is how to deal with life going and who that directly affects..." Daym said in the video, before adding that he was home much less than before.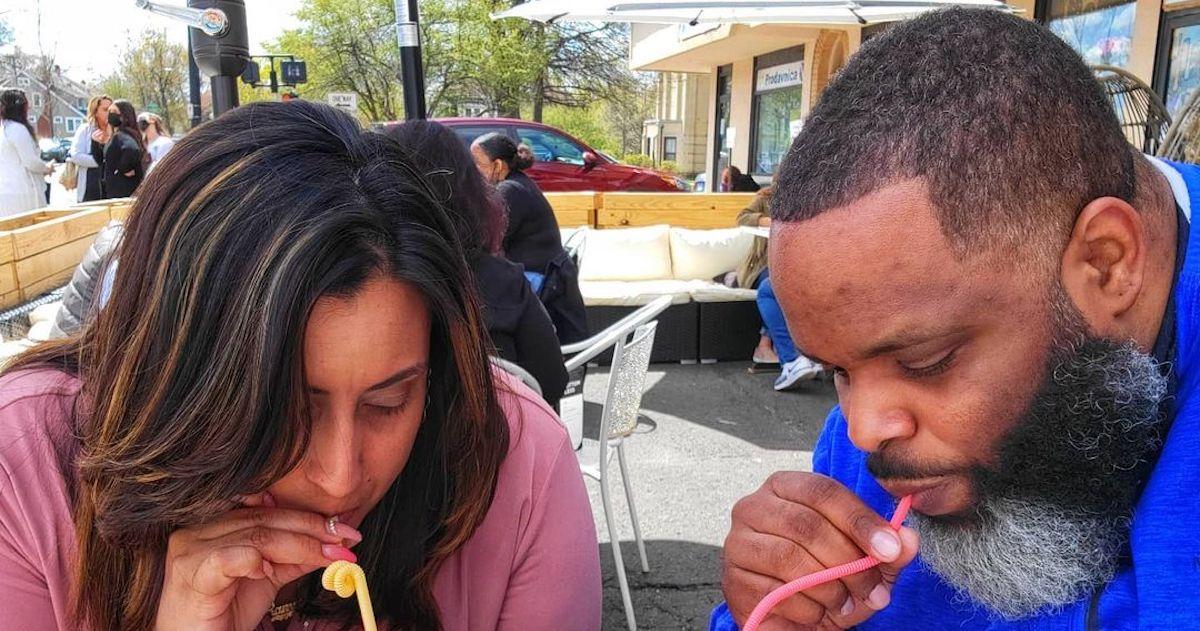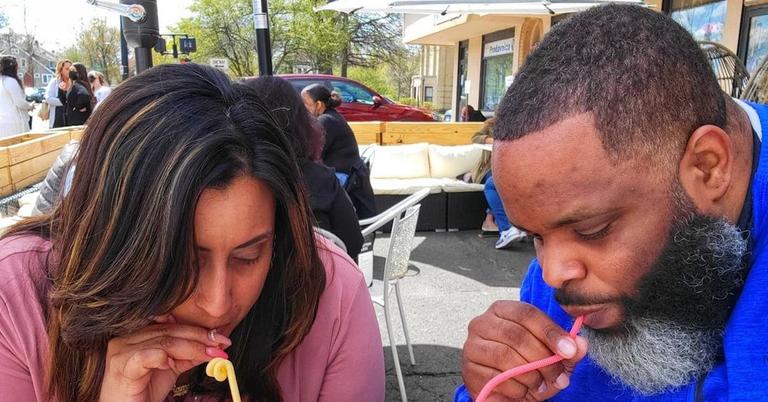 Article continues below advertisement
From that video, it may have seemed like Daym and Ramyr were on the cusp of ending their union, and that they had given "all they can give." However, the couple is still together, and it appears as if they are in a much better place now.
The two are still testing out restaurants together, and they're committed to their family.
The 'Fresh, Fried, and Crispy' host is also a dad to two kids.
When Ramyr and Daym swapped vows, they were expecting their first child together. Their daughter, Kaitlyn Patterson was born in 2012.
Unsurprisingly, Kaitlyn was also featured on her dad's channel. She was first known to his subscribers as "Baby Drops," but he's since started referring to her as "K-Drops."
Daym also has an adult-aged daughter named Daij from a previous relationship.
Article continues below advertisement
He resides in Connecticut with his family — when he's not checking out the best fried food restaurants in the U.S.
Fresh, Fried, and Crispy will be available to stream on Netflix beginning on June 9.