De'Andre May Value His Friendship With His Ex More Than Girlfriend on 'You, Me & My Ex' (EXCLUSIVE CLIP)
De'Andre and Elodie are a new couple on 'You, Me & My Ex,' but they may not be together anymore after he has some strong words about his ex.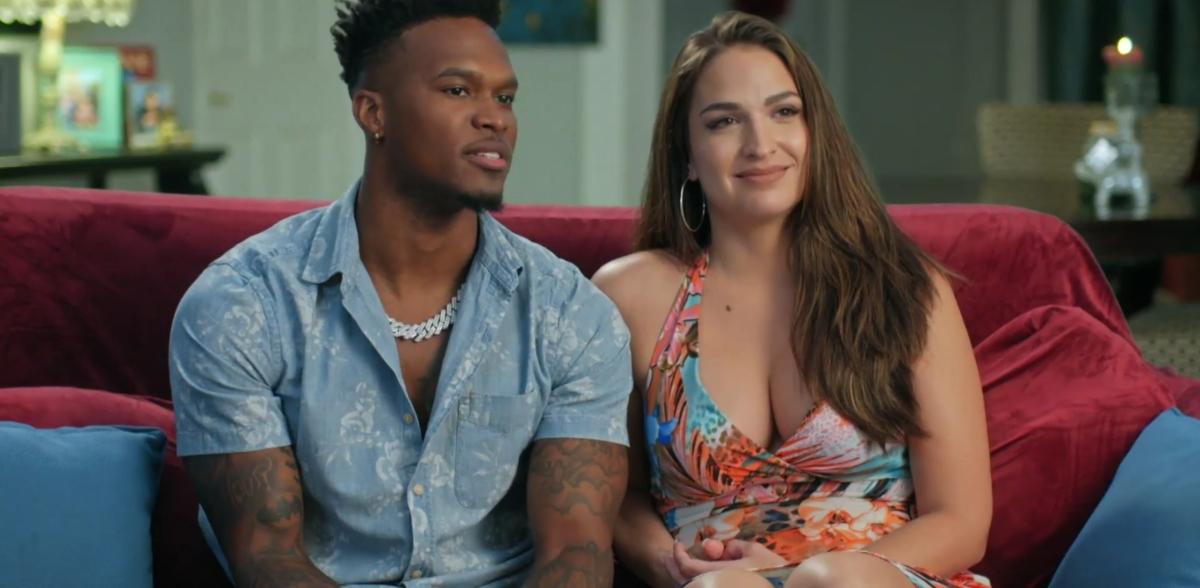 The premise behind TLC's reality series You, Me & My Ex centers on couples where one of the partners is still extremely close to an ex and how the undeniable drama and strife within the newer relationships comes into play. And in an exclusive clip ahead of the May 22 episode of You, Me & My Ex, we see evidence of that between De'Andre, his ex Rowan, and his current girlfriend Elodie.
Article continues below advertisement
In the clip, Elodie and Rowan have a conversation about just how close De'Andre still is to his ex and Elodie's prying questions make Rowan just a tad uncomfortable, which doesn't go over well with De'Andre. You can't help but wonder if De'Andre's girlfriend is going to be the cause for a breakup rather than his ex.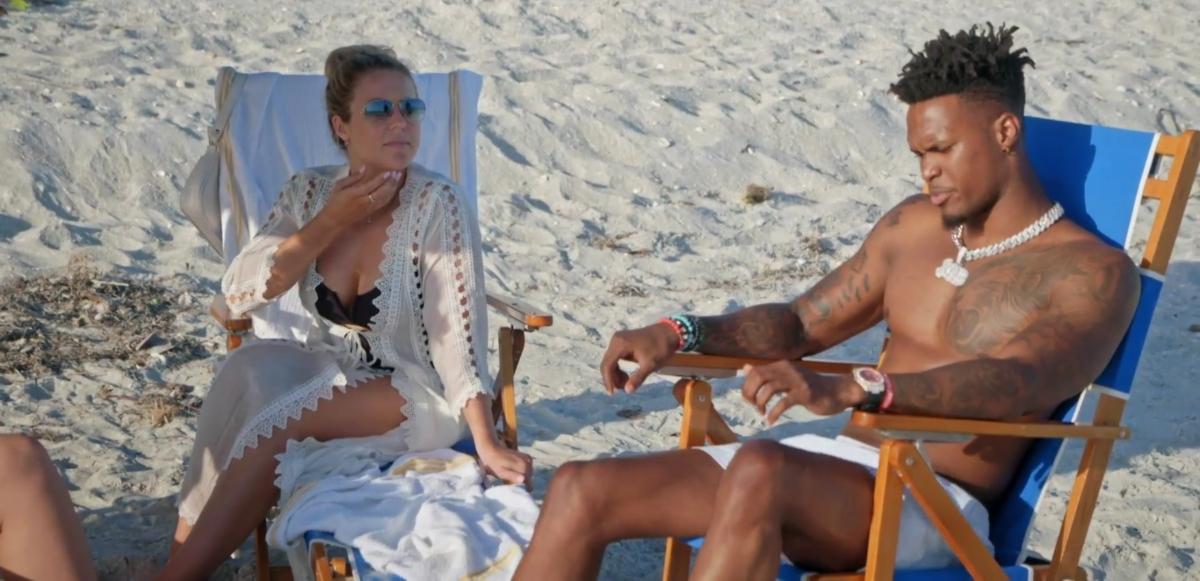 Article continues below advertisement
Are De'Andre and Elodie still together after 'You, Me & My Ex'?
On You, Me & My Ex, Elodie explains that she learned about Rowan and De'Andre's close friendship a couple of months into dating him. But, because they live in a different state from Rowan, there was never much of a threat. Still, it's hard for Elodie not to totally ignore her worries when it comes to her boyfriend and his best friend / ex-girlfriend, who also happens to be extremely close to De'Andre's mother.
Outside of the show, neither De'Andre or Elodie have revealed their relationship status on social media. But zero evidence of their relationship working out could mean there's a strong possibility that the couple is no more. And the clip from the May 22 episode certainly makes it seem like a breakup is possible if De'Andre and Elodie can't find some middle ground where his ex is concerned.
Article continues below advertisement
"Honestly, I'm over the same f--king questions over and over and over and over again," De'Andre tells producers in the clip, with Elodie at his side. "That's my best friend. I can talk to her about anything."
When Elodie interrupts to add that she is his best friend, De'Andre clarifies that there is a difference between his friendship with Rowan and his relationship with Elodie.
Article continues below advertisement
"No disrespect, but I can find another girl, I can find another chick," he says. "But this is my best friend. I wouldn't give up someone I've known for eight years over a relationship that I've had for eight months."
Elodie then storms away and, it seems, De'Andre may have officially drawn the lines in the sand.
Rowan is De'Andre's best friend.
Early in the You, Me & My Ex clip, Elodie asks Rowan personal questions about how close she really is to De'Andre and it doesn't sit well with Rowan. She explains that she wants Elodie to realize and focus on the fact that she and De'Andre are "just friends."
And that may still be the case. But Elodie has a hard time coming to terms with this particular friendship in her boyfriend's life.
Watch You, Me & My Ex on Mondays at 9 p.m. EST on TLC.