Deion "Coach Prime" Sanders Talks Teaming Up With Sons on (And Off) the Field (EXCLUSIVE)
Deion "Coach Prime" Sanders spoke exclusively with 'Distractify' about teaming up with his kids and family for Super Bowl ad with Oikos, coaching, and more.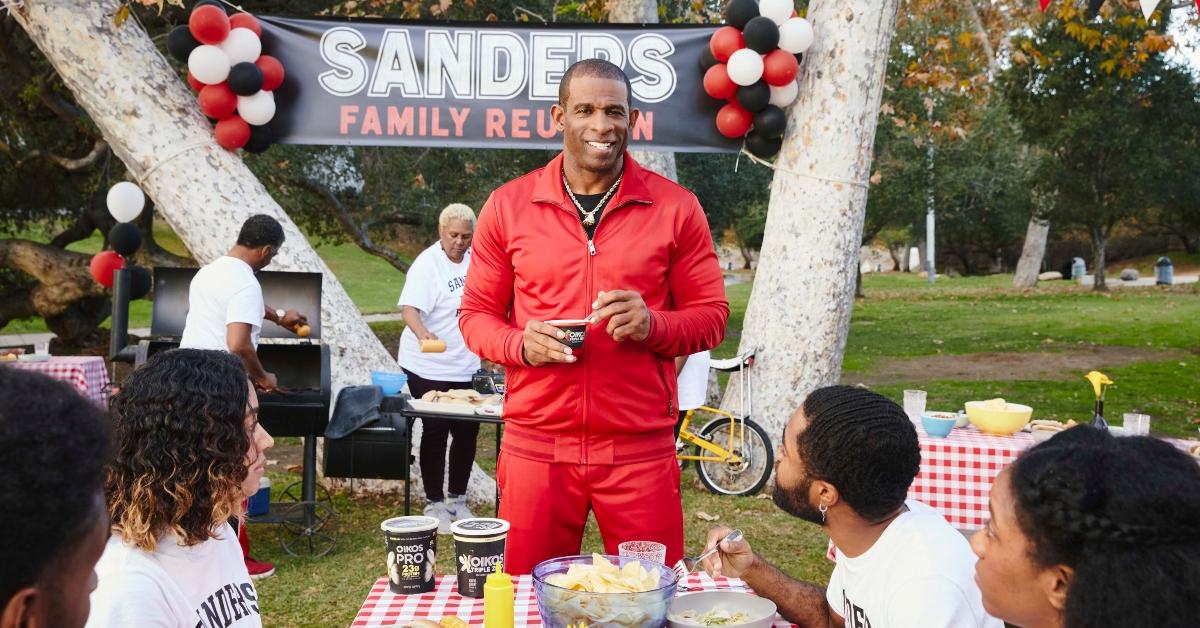 For Deion "Coach Prime" Sanders, family is everything.
The NFL Hall of Famer, 55, has teamed up with Oikos for their upcoming Super Bowl LVII commercial, which features his sons Sheduer and Shilo, daughter Shelomi, sister Tracie, and mother Connie.
Article continues below advertisement
In an exclusive interview with Distractify, Coach Prime opened up about filming the "Family Reunion" ad spot with his loved ones, coaching his sons at the University of Colorado, and more.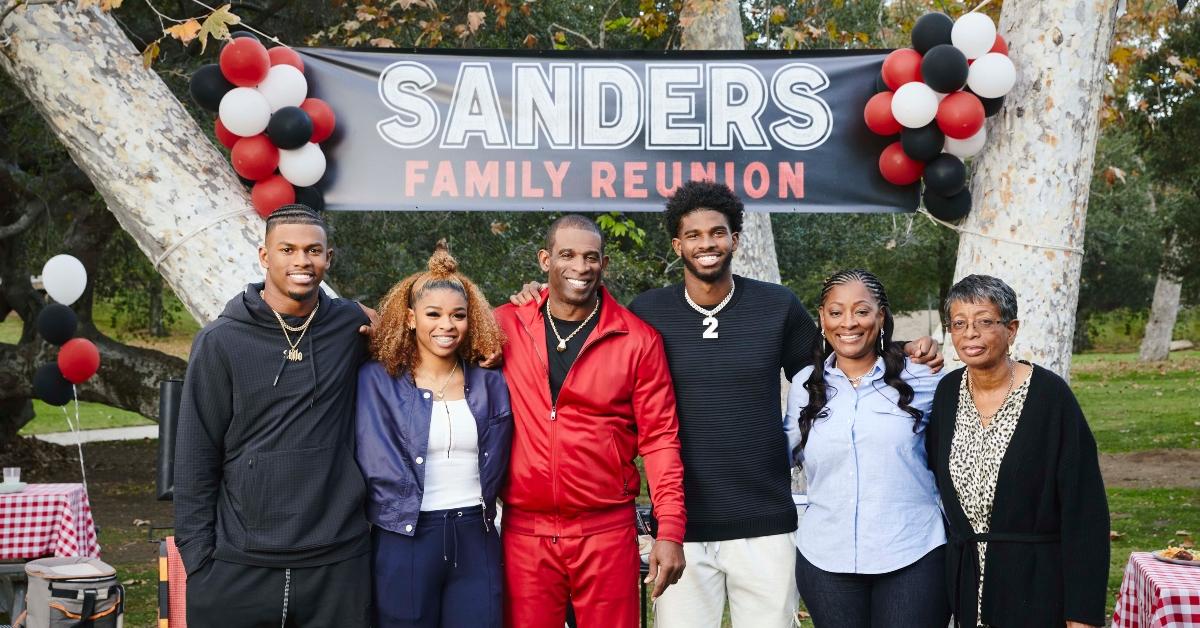 Article continues below advertisement
Deion "Coach Prime" Sanders talks starring in a Super Bowl commercial with his family.
It's no surprise that this Sanders family reunion turned into an all-out competition spanning generations.
"I'm thankful that my family has joined, we have a family that strives on challenges in competition, and we capture that in the spot," he told us. "It was phenomenal, especially with my mother involved, that's just the cherry on top."
While competing may be second nature for the Sanders family, Coach Prime did reveal that he and his family loved watching his mother prepare her lines for the commercial.
"Annunciating Oikos profoundly was challenging for her because she's got this southern drawl," he laughed. But overall, Coach Prime explained that uniting with his family members, which he described as "very close," was "unbelievable."
Article continues below advertisement
"I'm forever grateful and thankful that I've never been to a family reunion, let's just get that straight," he jokingly added. "I've never been to one. I don't plan on going to one, that was a beautiful resemblance, somewhat, of a family reunion."
Article continues below advertisement
Deion "Coach Prime" Sanders on what it means to coach his sons.
When he's not shooting Game Day commercials with his family, Coach Prime is busy as the newly named head coach at the University of Colorado. The former NFL star was hired in December 2022 after spearheading the football team at Jackson State University.
Coach Prime will coach his sons, Sheduer and Shilo, at the Colorado campus.
And for the father-of-five, every day is like "take your kids to work day."
"I think allowing your kids to see you work and under pressure and to see you in the moment and make key decisions and exude love and to hold people accountable and challenge them to get to the next level, I think that's the power of fathering," Coach Prime told Distractify, explaining that it is a "blessing" to work alongside his kids.
Article continues below advertisement
While there's no denying that Coach Prime made a profound impact on the culture at Jackson State — and hopes to do the same at Colorado — the former NFL star wants the young men he coaches to succeed not just on the field, but in life.
"I want all these kids to succeed, whether it's on the field or off the field, in the community, or wherever ... to be great husbands, great fathers, great brothers. Just great," he said. "Whatever they have, whatever their role is that they're called to be, I want them to succeed, that's it. That's the impact that I want. I want to navigate them a step closer to their dream."