"One Day We Will Meet Again" — Delivery Driver Says Goodbye to the Best Clients Ever
A family went above and beyond to care for their delivery driver. On his last day, the driver shared how much their gesture meant.
The delivery drivers can be frequent flyers in your neighborhood, depending on where you live. Many of us rely on drivers whose names we might not even know to deliver our practical and, in several cases, highly impractical needs.
While we can appreciate delivery drivers' roles in our lives, few people go the extra mile to invest in the driver's lives, let alone become their friends.
Article continues below advertisement
But sometimes, a genuine connection happens, and if it doesn't last, the delivery driver and their clients are equally upset. On TikTok, one couple's generous gesture resonated with their delivery driver so much he had to express his gratitude on his last day working their route. The emotional sendoff proved friends come in unexpected places.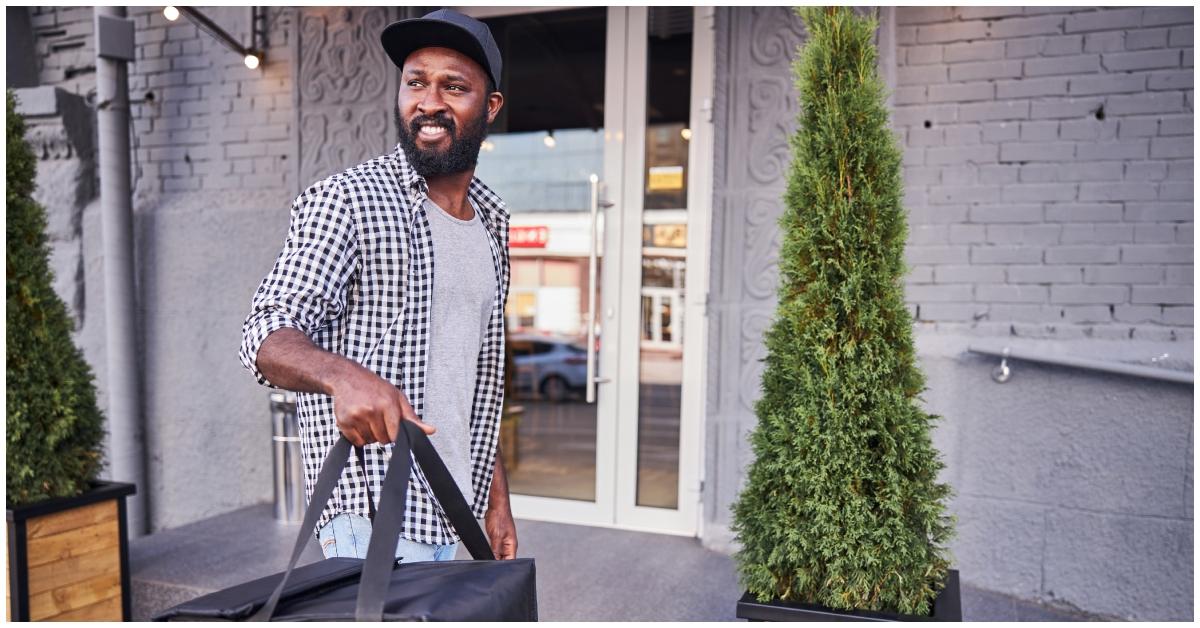 Article continues below advertisement
A family was "heartbroken" to receive their last visit from their delivery driver.
I can undoubtedly appreciate delivery drivers' roles in my life. If it weren't for the DoorDashers and the Amazon delivery drivers, I would be starving and have fewer TikTok buys in my closet — no one wants that!
Even though I applaud delivery drivers everywhere, I've admittedly never taken the time to ensure their needs were being met after they delivered my items. However, a thoughtful family does just that in their Atlanta neighborhood.
TikToker Joy, a wife, mom, and retired paramedic who goes by @joynthejourney on TikTok, posts videos of herself and her family leaving snacks for their delivery drivers. In several videos, Joy shared that the drivers "work so hard" and deserve a treat for their labor.
On one September 2023 day, Joy received a visit from one of her frequent drivers. Through her Ring camera, Joy recorded the driver walking on her porch, though the driver didn't have a package for them that day.
Article continues below advertisement
Instead, he had come to the house to say goodbye, stating they "fired my DPS," which, according to Joy's commenters, meant "Delivery Service Provider," and the driver mixed up the initials.
The driver proceeded to pick up a few snacks like he had done during the year. While speaking to the camera, he told Joy and her family, "I appreciate y'all," and stated, "Y'all been the best house I've worked with throughout this year."
Article continues below advertisement
After getting his snacks from the house, the delivery driver added he hoped the family had a "beautiful life" and ended the kind message with "hopefully, one day we will meet again." I was doing fine until the driver's "beautiful life" comment, as it was so sweet and genuine that I couldn't help but get emotional. Joy clearly felt the same way, encouraging the delivery driver to continue grabbing some snacks at her house for as long as he wanted.
"To our driver friend: We would love for you to continue to stop by even if you're not on the clock," Joy wrote in her TikTok caption. "You're welcome ANYTIME! We really appreciate everything. Message us if you get a chance so we can keep in touch! 🥰"
Article continues below advertisement
Joy and the delivery driver received tons of comments from TikTokers, who found themselves invested in the customer-driver friendship. Many commenters said the driver undoubtedly cared for the family and wanted to see them one last time — and not just for their snacks.
Article continues below advertisement
"The fact that he'd even thought to stop by 🥺 he didn't just come for the snacks, yall meant something to him," one user wrote.
"I feel like this man was stopping by his family's house 🥺🥺🥺😭😭," a second commenter said.
"He wasn't there for the snacks. He didn't want y'all to wonder where he went," another user beautifully suggested.