"The Audacity of American Dentists!" — Mom Takes Son to Portugal to Avoid Spending $15K
A mom reveals the crazy difference in cost for the same dental procedure for her son in Portugal versus the U.S. Read on for details.
Article continues below advertisement
Well, according to this mom, the answer to that question is a resounding "yes." Read on to learn how she saved herself thousands of dollars by taking her son to Portugal to get dental work.
U.S. dentists wanted to charge mom an arm and a leg for her son's dental work.
After making a bold declaration about U.S. dentists, the mom and creator explained in her TikTok video that why she sought help dental work in Portugal for her 14-year-old son.
Article continues below advertisement
She went on to detail how something happened during her child's birth that caused his two front teeth to have a brown stain to them, which "affects his self esteem."
When her son was around 6 years old, the mom started asking dentists in the U.S. for help fixing the problem. According to her, "no less than six American dentists" quoted the cost of dental work for her son in the thousands of dollars range. "$10,000, $15,000 ... crazy numbers they were throwing at me," she said.
Article continues below advertisement
However, she came to learn that things were quite different in Portugal. She figured out the price difference while taking her son for a simple teeth cleaning in the country.
Article continues below advertisement
The mom was blown away by how inexpensive dental work is in Portugal.
When the creator informed the Portuguese dentist what their U.S. counterparts were charging to help her son's issue with his teeth, she was educated on how very different the work would be abroad.
According to her, the dentist she spoke with in Portugal claimed to always know when a U.S. dentist has worked on a patient's teeth, because the work will look expensive, but isn't high quality.
Article continues below advertisement
Ultimately, the dentist in Portugal fixed her son's problem for 20 euro, which is about $22 in the U.S.
The dentist advised the mom to bring her son back in two years to maintain the look.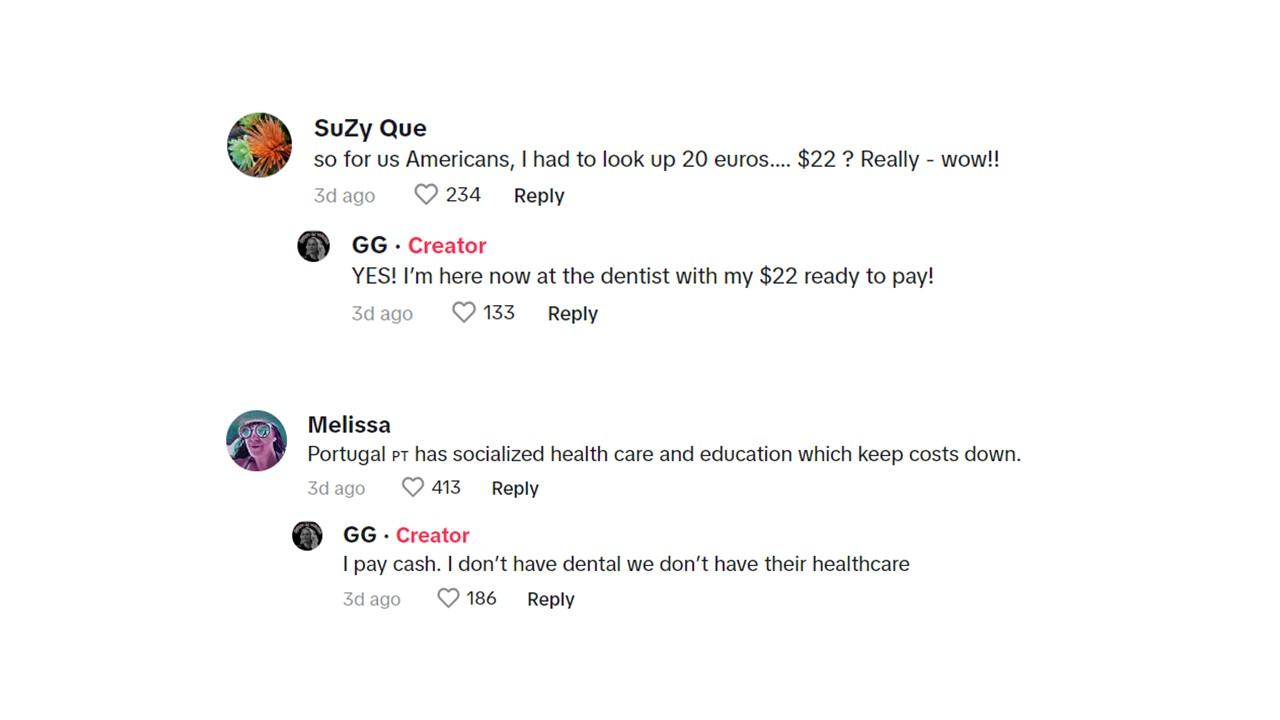 Article continues below advertisement
So, that's what she did. The mom ended her short clip by saying they were back to address the issue that supposedly cost thousands of U.S. dollars for a measly 20 euro.
Of course, commenters had a lot to say about this TikTok, with one person opining that the reason U.S. medical procedures cost so much is due to our lawsuit-prone citizenry, which forces care providers to buy pricey malpractice insurance.
Article continues below advertisement
Meanwhile, in a follow-up video, the creator shared before-and-after photos from the procedure, which she claims is similar in price when you go to other European countries.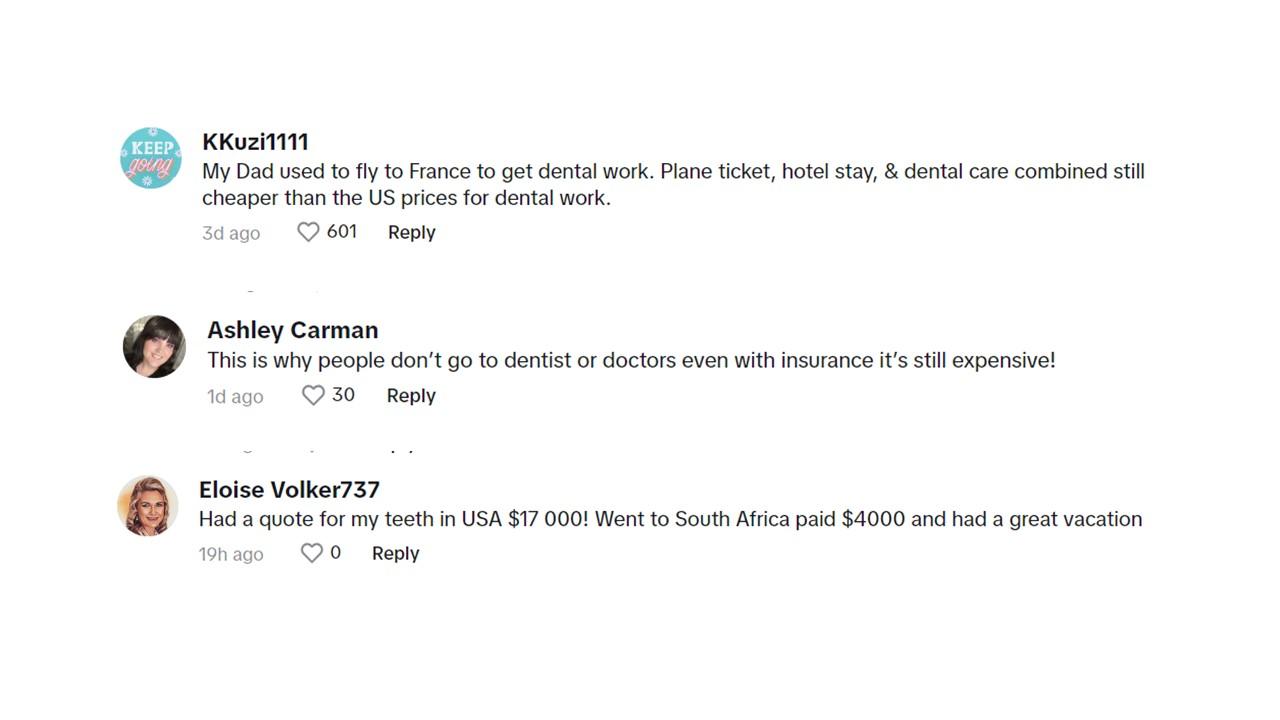 Article continues below advertisement
Interestingly, many commenters on this video, including some that claimed to be dentists, explained to this mom that the procedure she described meant her son had received a superficial composite restoration, which will need to be redone every few years.
For a permanent solution, the patient would have to get veneers, which are indeed far pricier.
Many commenters questioned her accounting of the cost in the U.S. even if an American dentist had been quoting her on veneers. According to dozens of people, $10,000 for two veneers seemed very off.
Of course, we don't know for sure what procedure U.S. dentists talked to her about, but we're sure glad this creator helped her son gain self-esteem in a way that didn't break the bank.