'Drag Race' Alum Derrick Barry Introduces the World to His Throuple
Who are Derrick Barry's boyfriends? The performer reveals details of his throuple on 'RuPaul's Drag Race: Vegas Revue'.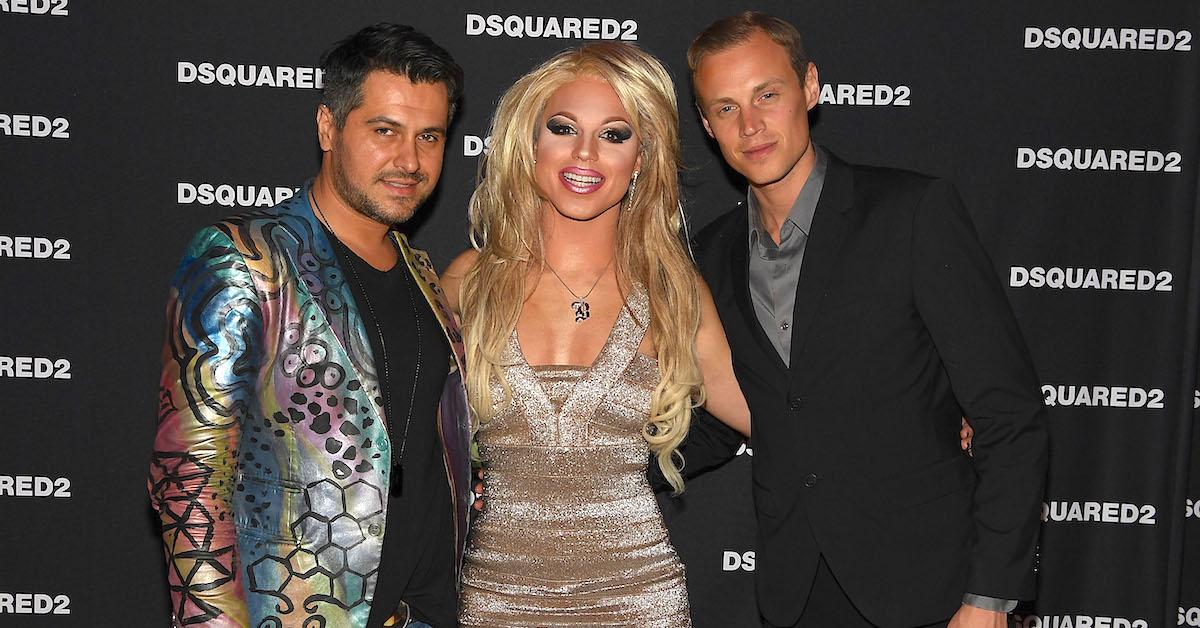 On the VH1 spin-off RuPaul's Drag Race: Vegas Revue, fans get a behind-the-scenes look at "RuPaul's Drag Race Live!," the new residency show starring former contestants from the long-running reality competition.
One of the queens featured in the six-part documentary series is Derrick Barry, who introduced fans to his two boyfriends on the Aug. 21 premiere. Here's what we know about the 37-year-old's throuple.
Article continues below advertisement
Who are Derrick Barry's boyfriends?
For the past eight years, the performer has been in a relationship with artist Nick San Pedro and fellow drag queen Nebraska Thunderf*ck (whose real name is Mackenzie Claude). "I love my life and I think my life is pretty cool," Derrick told the camera. "Throuples are the new thing."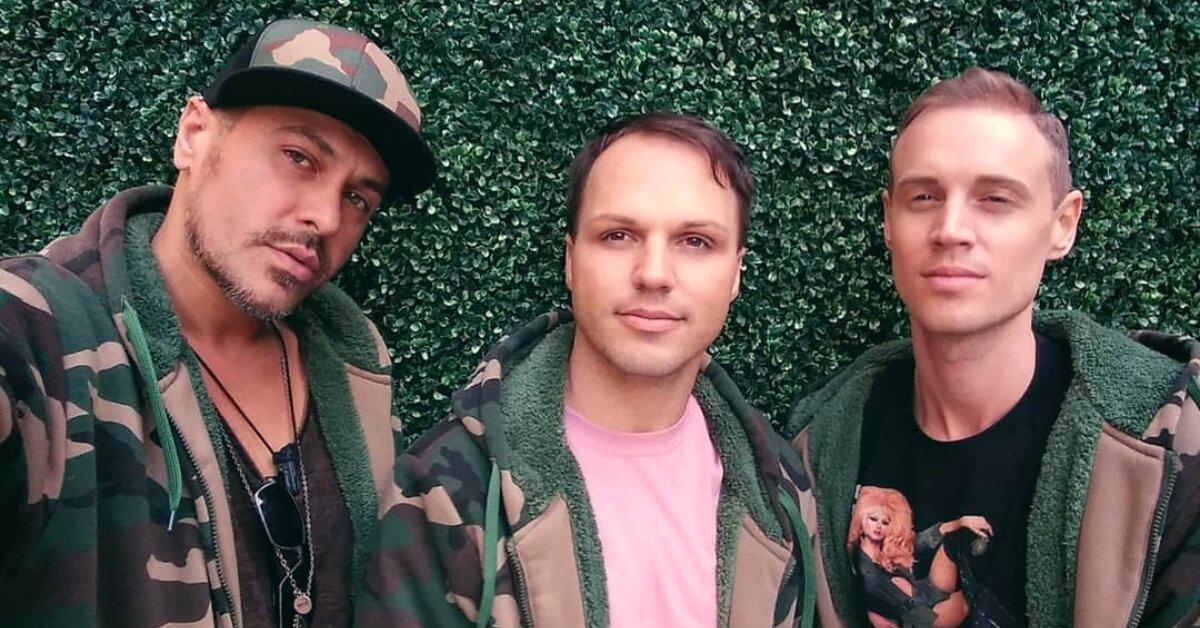 Article continues below advertisement
The America's Got Talent alum explained that he started dating Nick in 2005, and Mackenzie entered the picture seven years later. When asked about their activities in the bedroom, Derrick revealed, "Everybody does everything."
The trio said their unique lifestyle attracts a lot of negative comments. "There's always going to be people that have a problem with our relationship because it's not the norm, but they've never been in a relationship like this, so it's kind of hard to judge something when you've never walked in those shoes," Derrick noted.
Mackenzie added, "Within our relationship, there's no jealousy. But if anybody even looks at them the wrong way and I've been drinking tequila, it's on."
Derrick's "Drag Race Live!" co-star Kameron Michaels thankfully asked the questions we all want answers to, including: "Do you ever wake up to something happening you're not involved in?"
Article continues below advertisement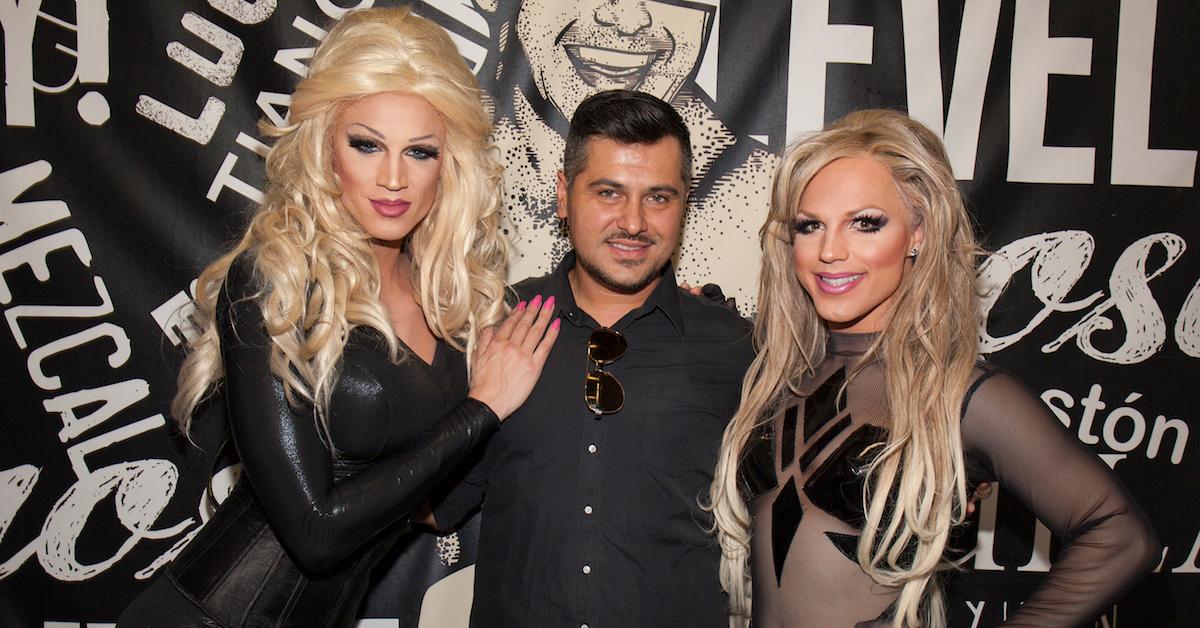 "All the time," Derrick confessed, confirming that all three men sleep in the same bed. In response, Kameron aptly observed, "I can't imagine trying to sleep while my two boyfriends are f--king next to me."
Article continues below advertisement
Mackenzie Claude served in the U.S. Marines before transitioning to drag.
The 34-year-old talked about his time in the military during a 2016 interview with The Gay UK. "I enlisted under Don't Ask, Don't Tell, so I was [openly gay] in my personal life but when I joined the military, I was advised to go back into the closet and I did," Mackenzie shared.
"This was going to be a career that I was embarking on and I didn't want anything to get in the way of my hard work and my commitment," he admitted. "I was completely in the closet for the first two years and it was very challenging because I would be in class or in the hall and I would hear [homophobic] conversations…"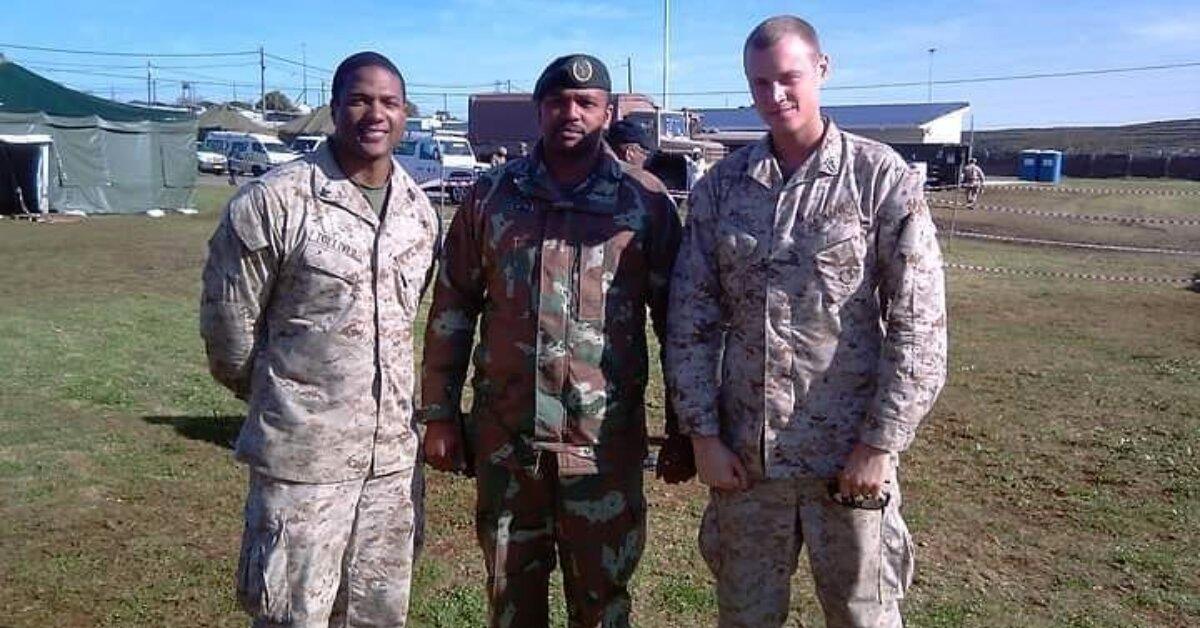 Despite certain hardships, Mackenzie said the military was ultimately "a very positive experience" for him. "After a couple of years serving with these people in the Marines, I learned something: that the Marines don't give a f--k if you're gay or straight, they just care that you do your job right," he stated.
"I was a good medic, so eventually, I was able to open up to them," he added. "We have a lot of downtime in the military, so we pass it by sharing stories and they were fascinated by mine. They had so many questions and were so open and welcoming."
New episodes of RuPaul's Drag Race: Vegas Revue air Fridays at 8 p.m. ET on VH1.