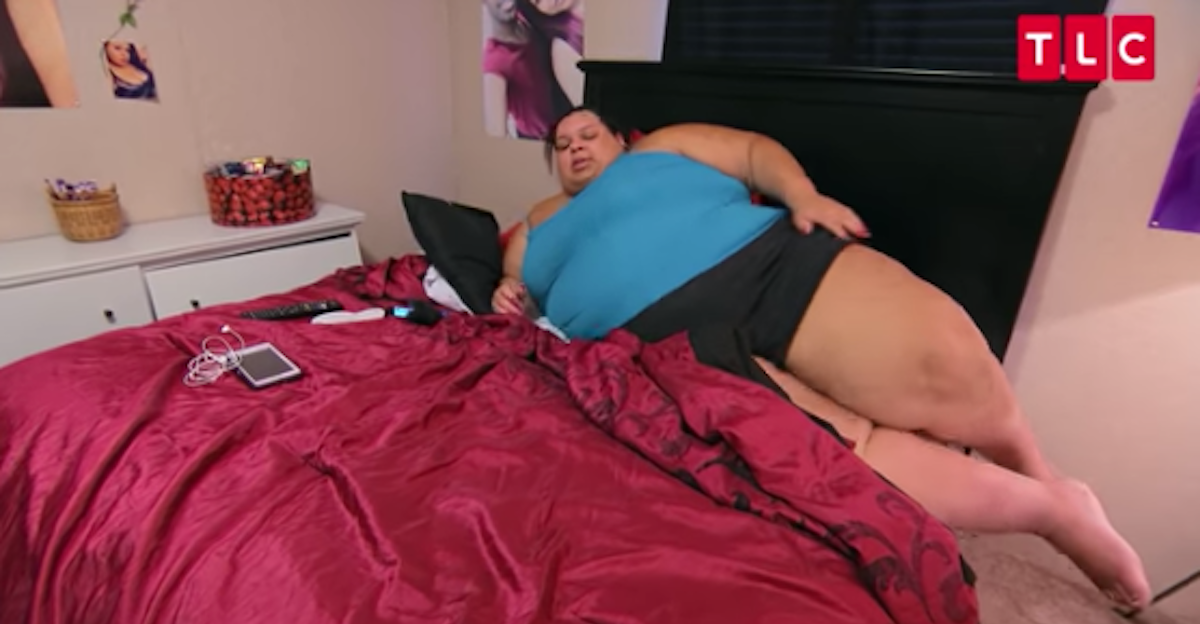 Destinee Is 'My 600-lb Life's First Trans Star — See Her Weight Loss Today
It's Wednesday again, which means tonight will hold the appointment-viewing TV show we've all been waiting for when TLC's My 600-lb Life comes back on. The show follows morbidly obese patients who weigh upwards of 600 lbs as they try to shed their weight and lead healthy lives with the help of celebrity bariatric surgeon Dr. Now.
Article continues below advertisement
Tonight's episode will focus on Destinee Lashaee from Opelousas, Louisiana who's already had to deal with not feeling at home in her body and transitioning from male to female — only to be faced with another huge challenge, as her addiction to food has spiraled into total depression and is now putting her life in peril.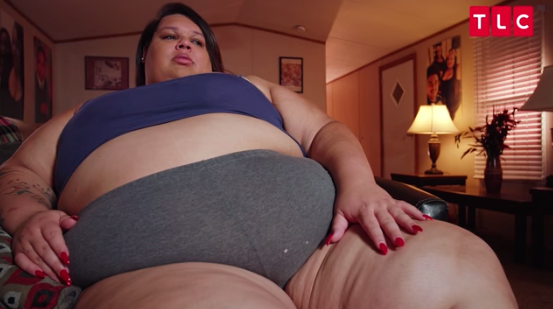 Article continues below advertisement
Destinee is My 600-lb Life's first trans star.
When we first meet Destinee, 27, she can't believe what her life has become. "I have so much that I want to do and that I need to do and I can't believe that this is my life now, where I just lay here all day and wait for food," she tells the camera.
Her dangerous weight, which keeps her homebound, has gotten in the way of her relationship with friends and family, and she only sees her mom and sister when they come to visit her. Destinee is desperate to change her life around, saying that she feels "like all I'm constantly doing is trying to escape all my depression and pain at this point."
Article continues below advertisement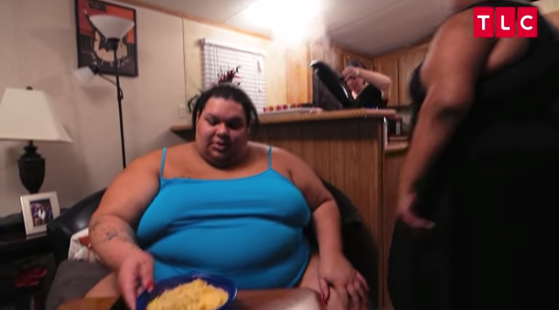 After coming to terms with her gender, Destinee, born Matthew, turned to food for comfort. "But the thing that's saving me every day is also what's destroying my life," she says tearfully in a voiceover. Though she's the first out trans woman to appear on My 600-lb Life, fans might remember Season 3's Chay, who transitioned to Lola after achieving a dramatic weight loss transformation and leaving the show.
Article continues below advertisement
So where is Destinee now?
Destinee, in many ways, was just recently reborn and she definitely doesn't want her new life, in which she's finally living as a woman, to end. "I know there is just no way I'm going to survive for a lot longer because my body can't take getting any bigger than I already let it," she declares.
Article continues below advertisement
"My situation is at a breaking point. I need to get help, I need to be able to lose this weight or they're going to be burying me next," she continues, "because I don't think I can live until next year being this big." Destinee is desperate not to join the ranks of the My 600-lb Life stars who have sadly passed away.
"At this rate, I give myself a couple of months and that's not the future I should be facing before I've hardly even had a chance to live my life," she despairs. "So as impossible and hopeless as it seems to try and change and give up eating like I do, I'm ready to try and find a way before it's too late because if I don't, then I know I'm going to die."
Article continues below advertisement
But luckily, Destinee seems to be very much alive, if just a bit private on social media. Plus, she seems to be in a much more positive headspace these days, writing "Life is but a dream" as her bio on both her Facebook and Instagram pages.
From what we can tell of the few photos she's posted since relocating from Louisiana to Texas, Dr. Now's tough love, diet and weight-loss surgery seems to have made a huge difference for Destinee, who's now looking confident and poised next to her mother and sister on the beach.
Keep it up, Destinee! Watch her story and transformation tonight on TLC's My 600-Lb Life at 8 p.m.