Dick Butkus's Wife Helen Was by His Side for 60 Years — Let's Meet Her
Who is Dick Butkus's wife of 60 years? The prolific linebacker is survived by his wife Helen and his three kids. Details on the family ahead.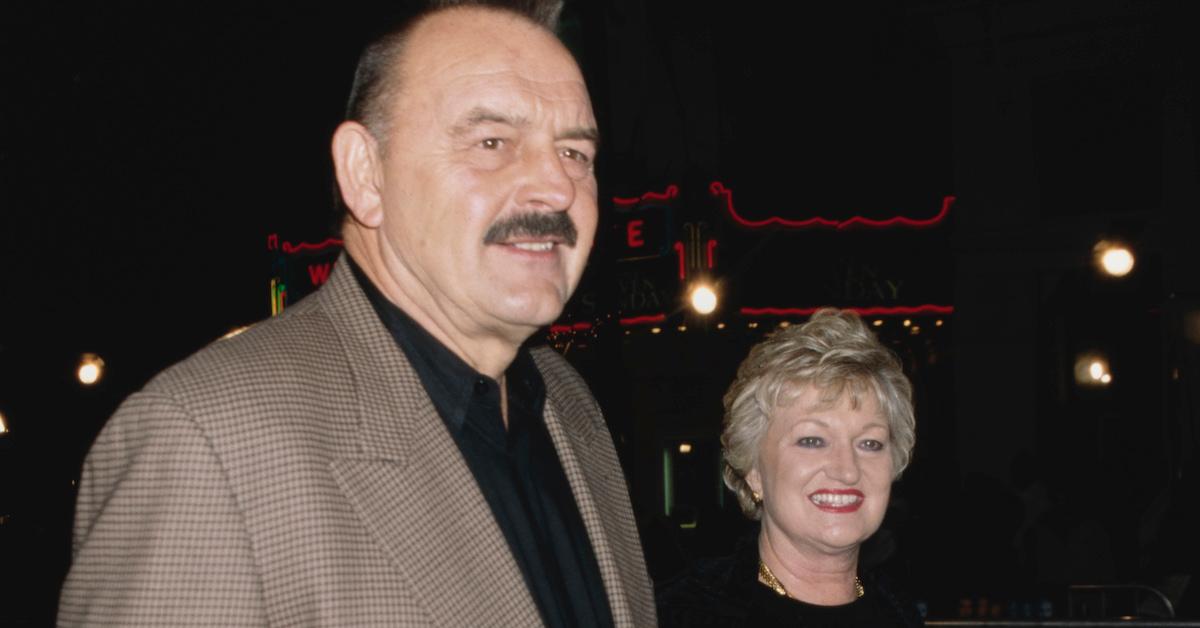 The Gist:
Dick Butkus was a legendary Chicago Bears defensive player.
Dick married his high school sweetheart and the two were married for 60 years.
The couple welcomed three children together.
Article continues below advertisement
On Oct. 5, 2023, legendary Chicago Bears defensive player Dick Butkus died at the age of 80. The Pro Football Hall of Famer reportedly passed away in his sleep at his home in Malibu, Calif.
Now, fans are wondering about Dick's personal life, including the loved ones he left behind. Who was his wife? Did he have kids? Here's what we know about his family.
Article continues below advertisement
Dick Butkus met his wife in high school.
Nowadays, it's rare for a couple to be high school sweethearts and share a love that lasts a lifetime. Dick Butkus and Helen Essenberg were that couple.
According to The U.S. Sun, the pair met when they were teens.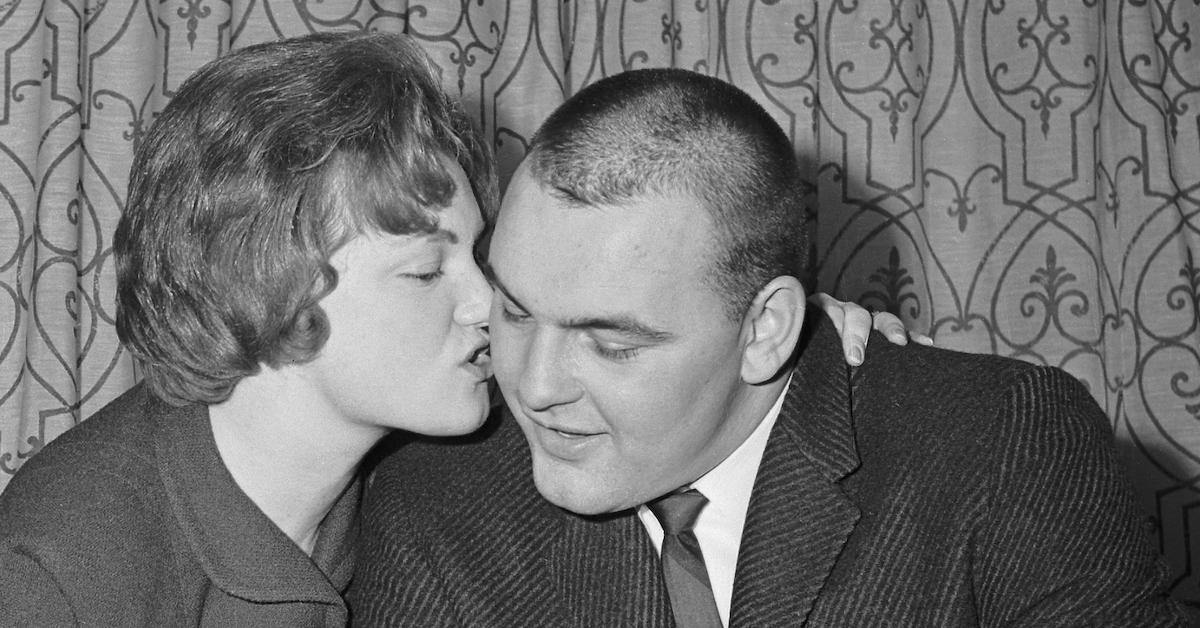 Article continues below advertisement
Just a short time later, while attending the University of Illinois, where Dick played football, the lovebirds said "I do." The year was 1963 — and Dick and Helen were only parted in death when the Bears icon passed away 60 years later.
Helen remained by her husband's side from the time he signed with the Bears in 1965, until he retired in 1973. He later went on to work as a sports commentator and actor, appearing in films such as Any Given Sunday and Necessary Roughness.
Article continues below advertisement
Dick Butkus and his wife Helen had three kids.
By all accounts, Helen isn't one for the spotlight, and neither are their children. The couple had three: two sons, Ricky and Matt, and a daughter, Nikki, who are now grown.
Dick and Helen also reportedly have grandchildren, but since his kids don't seem to be in the public eye, there isn't any information about their grandchildren.
Article continues below advertisement
After being named to the Hall of Fame, which he called "the top of my dream," Dick said during his enshrinement speech that his new goal was "simply to be a better husband and a better father and a better person."
The family is reportedly gathered together during this difficult time, with a statement having been released that reads in part, "The Butkus family is gathering with Dick's wife Helen. They appreciate your prayers and support."
Meanwhile, friends and fans have joined the feared linebacker's family in mourning his death and celebrating his life.
Article continues below advertisement
Famous friends and scores of fans are paying tribute to Dick Butkus online.
Not only did the Bears share a moving tribute to Dick on Twitter, but celebrity pals and devoted fans took en masse to social media to express their deep admiration for the NFL's finest.
Article continues below advertisement
NFL commissioner Roger Goodell said in a statement about Dick in part that he "was a fierce and passionate competitor who helped define the linebacker position as one of the NFL's all-time greats."
The statement went on to say, "Dick's intuition, toughness and athleticism made him the model linebacker whose name will forever be linked to the position and the Chicago Bears."
Our thoughts and prayers are with Dick's wife Helen and their kids at this difficult time. We also join fans in admiring a very full life well-lived. Clearly Dick's legacy lives on.